Pot de 400 ml de gel cristal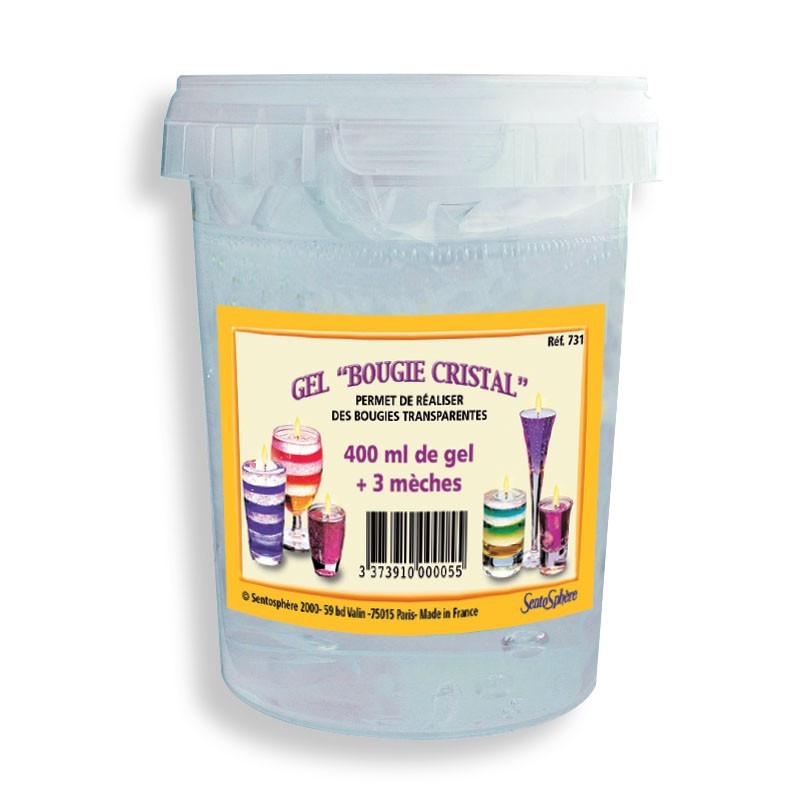  
Create more beautiful, translucent, colourful and scented crystal candles with this cystal gel base refill!
8 years +
Fabriqué en France
Produit expédié sous 24h
SAV disponible au 01 40 60 72 65
These translucent and colourful crystal candles can be decorated with beautiful inclusions such as flowers, glitter or even seashells!
Start by melting the crystal gel base. Add colours and fragrances before pouring them in the provided moulds containing candle wick. Before they cool down, do not hesitate to sprinkle decorations inside! You can also have layering different colours to create original candles.
After having enjoyed a fun creative activity, these candles will create a true relaxing atmosphere with their delicate scents, their dimmed lighting and their beautiful colours.
400 ml pot of clear gel
3 candle wicks
2 parfums
1 sachet d'étoiles
6 mèches de 10 cm
5 pipettes