Recycle a milk or juice bottle and use Patarev clay to turn it into an amazing pirate ship!
You will need:
1 clean milk or juice bottle
1 pair of scissors
Acrylic paint, a paintbrush, paper towels and water
Patarev clay
1 stick for the mast
1 sheet of paper for the sail
glue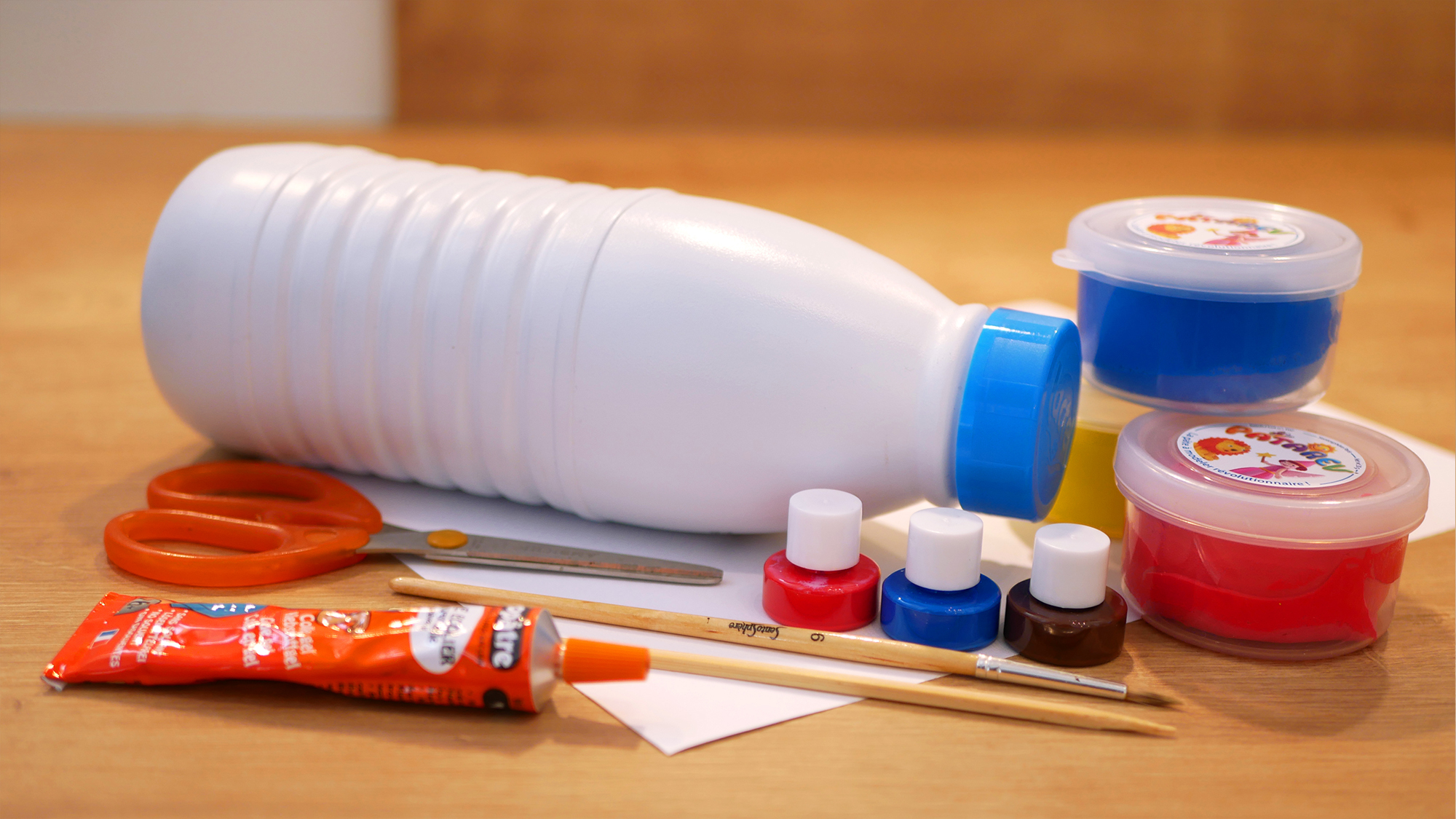 Step by step instructions:
Neatly cut the bottle in half and paint it with acrylic paint.

Leave to dry. You can paint a second coat if needed. Have fun adding details on the ships' hull and painting the inside of the boat.
While the paint dries, draw the boat's sail on a piece of paper and paint it in with acrylic paint.

Leave to dry and cut it out. You can paint the back of the sail too.

Cut out 2 small incisions and slide the sail on the mast.
You can now make the boat wheel. To do so, make a brown Patarev sausage.
Turn it into a circle by sticking both end together (just press them together).
Place small balls of the same size around the circle.
On each ball, add a small sausage. Your wheel is finished, leave to dry.
You can also make a buoy. Make 2 thin sausages of the same length and width.
twirl them together.
Roll the final shape to even it out.
Make a circle by sticking both ends together.
You can now assemble everything: Stick the mast at the bottom of the hull, place the wheel and the buoy. You can add additional decorations according to your inspiration!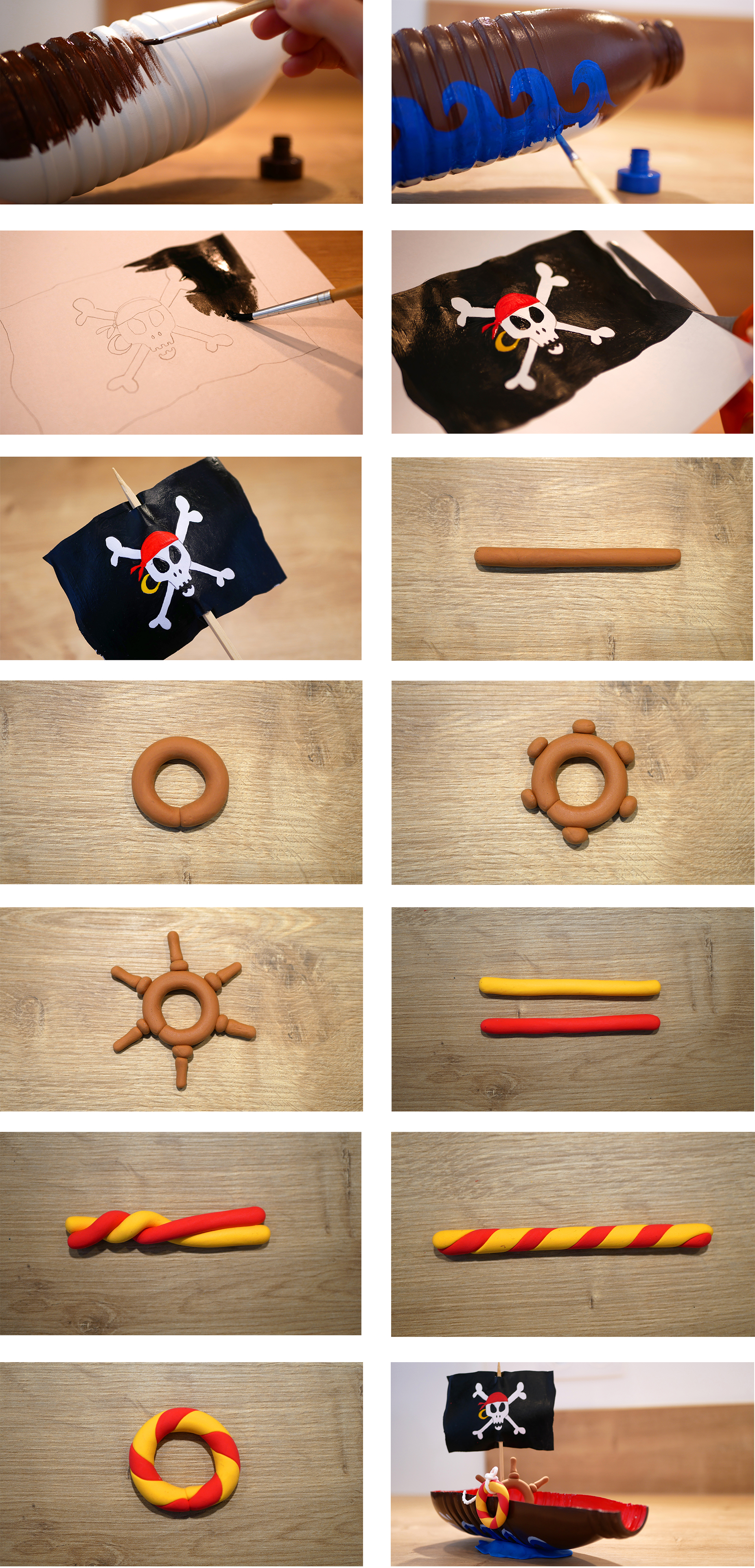 You can now play with your boat and place figurines inside!
Our tip: If you used a cylinder shaped bottle and you have a hard time making it stand still, use a piece of blue Patarev flattened under the hull to make it stay in place. It will look like water!