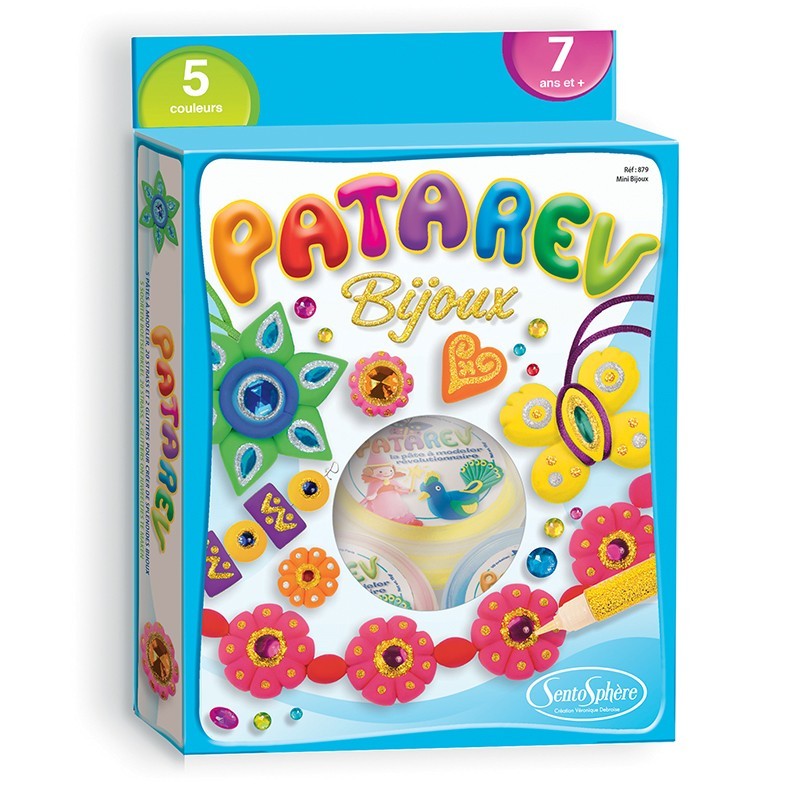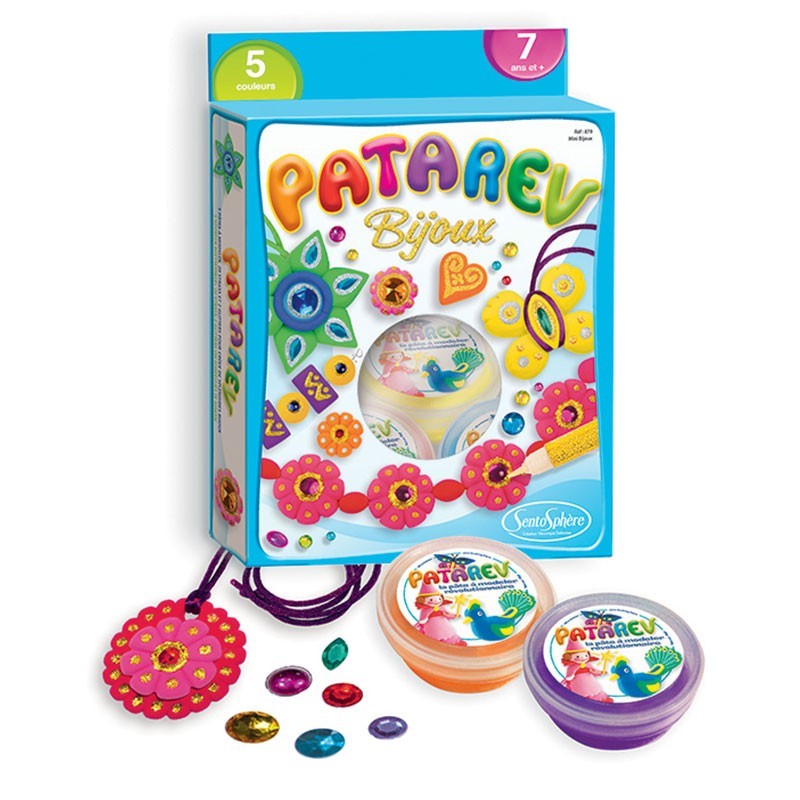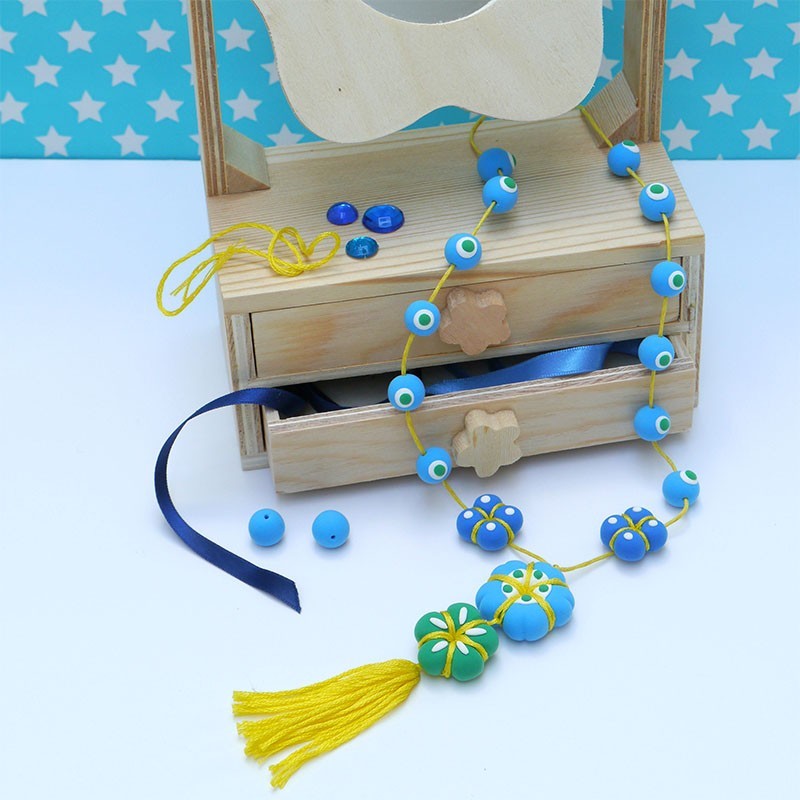  
Easily create your own items of jewellery with Patarev, the best airdrying clay, and personalise them with rhinestones and glitter!
7 years +
Produit expédié sous 24h
SAV disponible au 01 40 60 72 65
Create your own dashing items of jewellery with this dashing creative kit! All the necessary elements are provided to create beautiful bracelets, rings and necklaces out of Patarev clay with embedded rhinestones or covered in glitter!
Patarev is a revolutionary clay: it air dries (without cracking) so that you can keep your beautiful creations. Also, it does not stick or stain! You can make it bounce, add fragrances to it and mix the colours to create new shades.
Its light and stretchy texture is a pleasure to work with and will encourage all artists, regardless of their age, in their creative process. Enjoy this fun, arts & crafts activity, to awaken your sense of touch and stimulate your creative imagination.
You love Patarev?
A lot of creative tutorials are available on our website to inspire you in your Patarev journey! Click here to discover all our creative ideas!
We love to see your talent, so do not hesitate to share your creations with us on INSTAGRAM & FACEBOOK by using @sentosphere or #sentosphere

5 x 18 g pots: blue, red, yellow, white, purple
1 sachet of accessories : 20 rhinestones, 2 ring supports, nylon thread
2 satin cords
2 glitter tubes