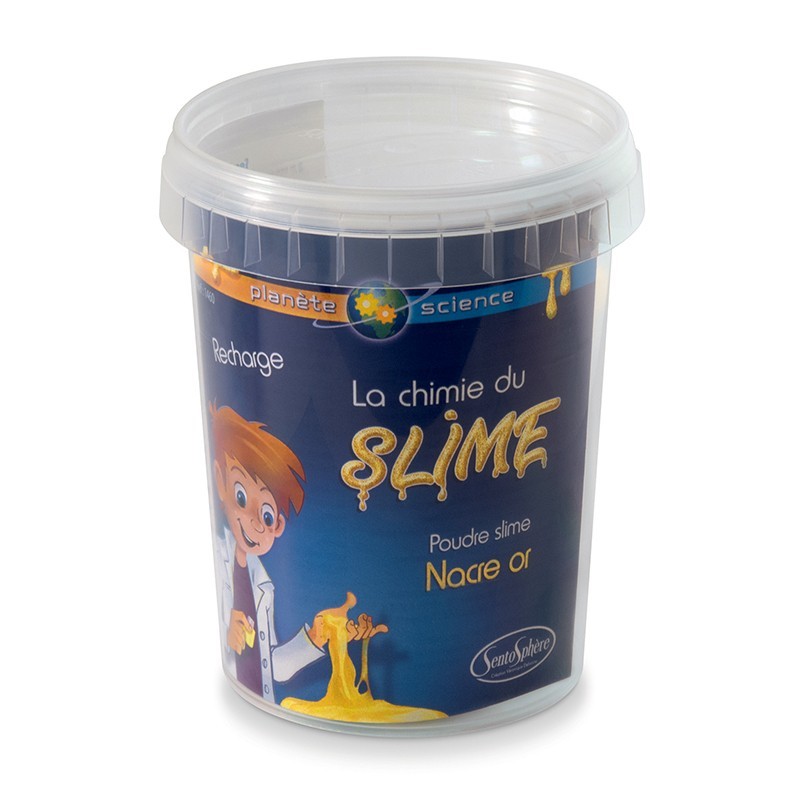  
More natural gum powder so that children easily create slimy dough!
8 years +
Fabriqué en France
Produit végan
Produit expédié sous 24h
SAV disponible au 01 40 60 72 65
This small scientific laboratory will help you create beautifully gold Slime! It is quick and easy to make as all manipulations are carried out with non-toxic and cold ingredients.
Your Slimes can then be kept for several weeks.
As usual, Sentosphere loves to offer educational content linked to concrete, creative and fun experiments. The instruction sheet therefore offers an illustrated scientific explanation detailing the observed Slime phenomenon.
Safe ingredients and formulas
All Slimes are made with non-toxic natural rubber powder and cosmetic colourants and have been tested under medical supervision according to the Toy and Cosmetic Norms to respect our children's skin.
1 pot of 20 g of Slime
1 flask of gold nacre (6 ml)
1 pipette
1 measuring-spoon
1 beaker
1 spatula
1 box