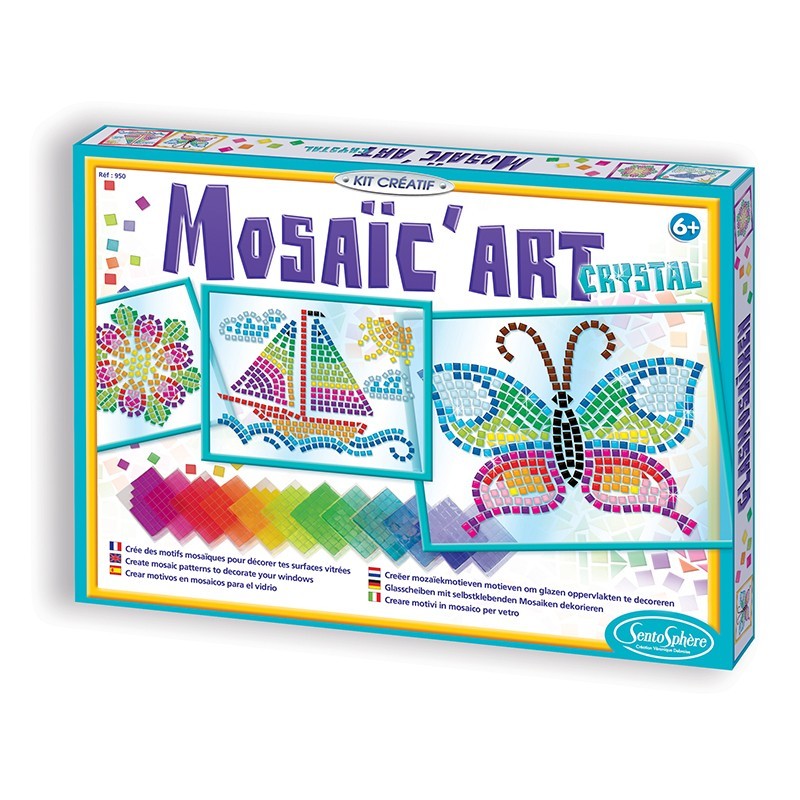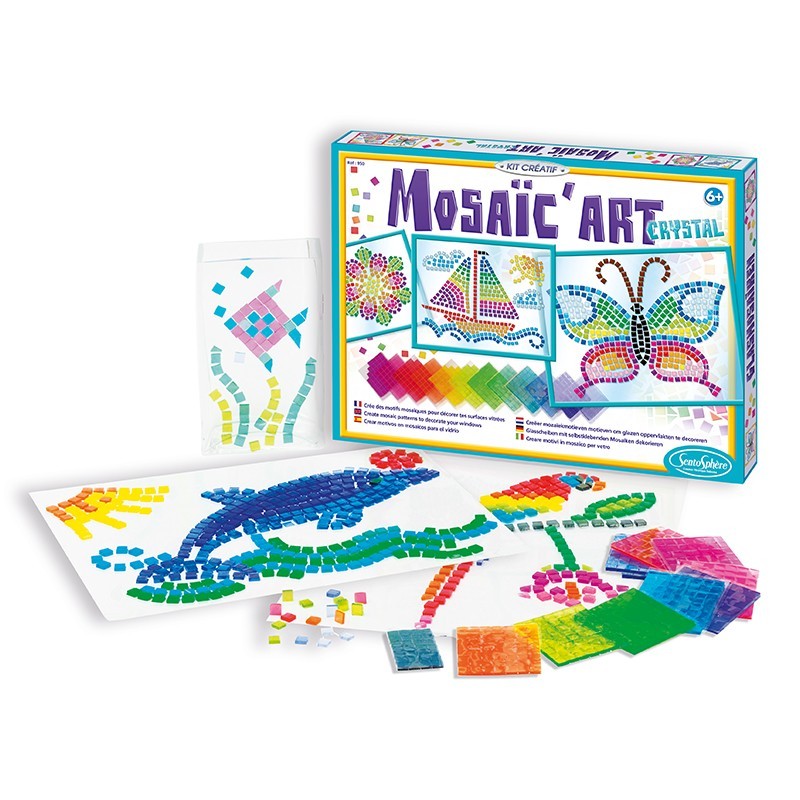  
Be creative and do your own beautiful mosaic!
6 years +
Produit expédié sous 24h
SAV disponible au 01 40 60 72 65
As transparent as glass to filter the light, these self-adhering mosaic permit the creation of pretty patterns on windows, vases or tiles without leaving the slightest trace when removed.
To learn this art, 8 patterns are provided in this kit, but very quickly children will enjoy moving the mosaic parts to create imaginary geometric patterns or simply to dream up a story. With 728 mosaic parts, there is plenty to be done!
1 plastic sheet
8 mosaic models
14 silicon mosaic colours
Box made of more than 80% recycled cardboard