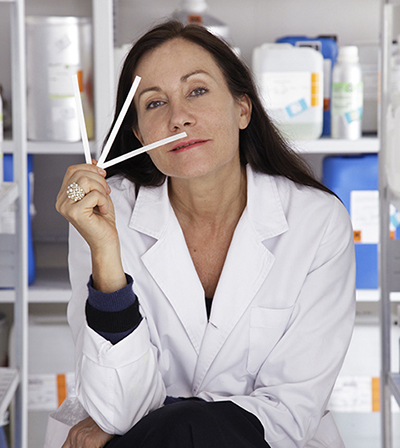 Our Story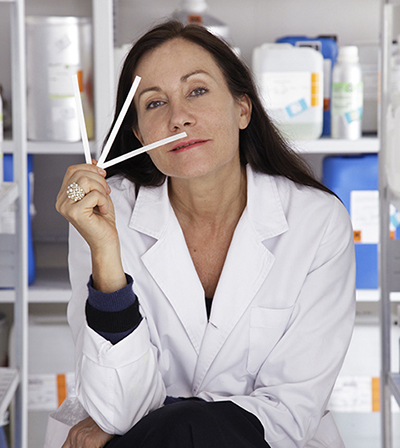 Sentosphere's adventure started in 1989 with Follow your Nose ("Loto des Odeurs" in French).
Our founder and CEO, Veronique Debroise, who used to be a perfume maker, has always been convinced that a good sense of smell is essential to a child's development. She believes that it is as important to awaken your sense of smell as to learn mathematics of history! This led her to create Follow your Nose: an olfactory game based on scent recognition.
Quickly, Veronique Debroise realised it was also important to develop the other senses. She therefore created kits and educational games centred around the sense of taste, sight and touch. As sensory awakening is tightly linked to artistic creativity, Veronique Debroise launched Aquarellum, Sablimage and Patarev that are part of our best sellers today.
In the meantime, she also invented cosmetic and scientific laboratories to help people create their own soaps, glosses, bath bombs or even slimes (amongst other fun experiments), with safe and eco-friendly ingredients!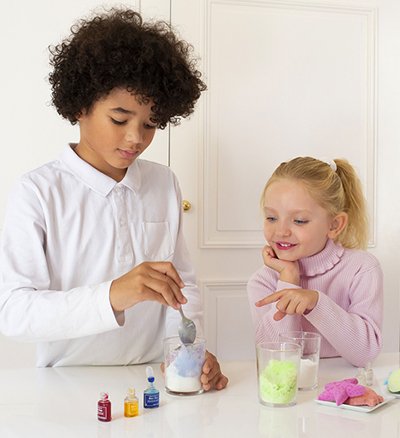 Our mission: awakening your senses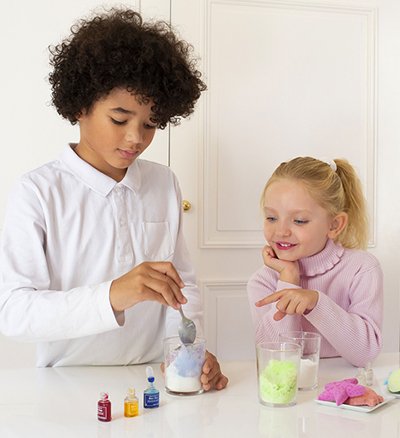 Regardless of your age, your gender or your health… Every day, we get up in the morning with one goal in mind: revealing passions and callings that are nesting inside of you!
For the past 30 years, our kits have been centred around sensory awakening and personal growth through creativity thanks to educational and intuitive methods open to all. Our kits are specially designed to accompany you through magical, scientific, olfactory, and creative experiments.
Whether it is alone, with family, or friends, anyone can learn all while having fun! This is something we try to convey through all of our products.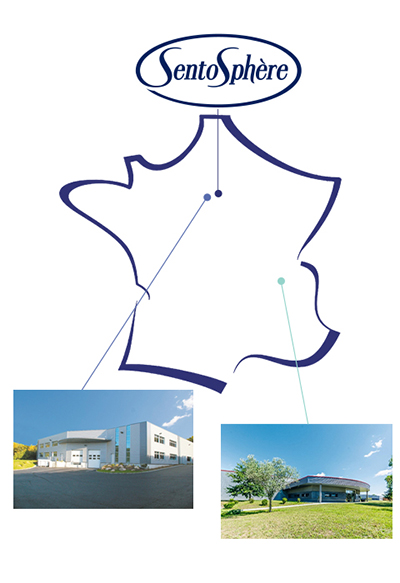 A made in France adventure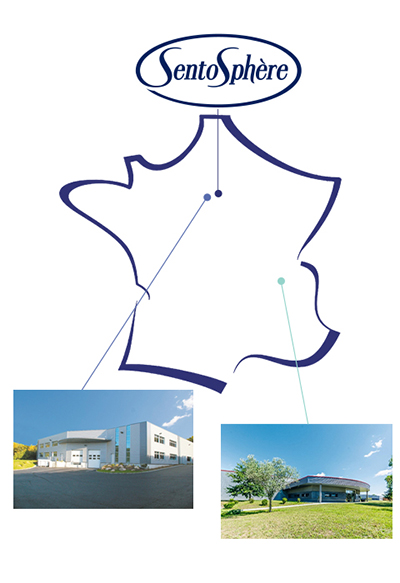 In order to truly master our production process and the quality of our products, all our kits are developed in our offices in Paris before being manufactured in our 2 French factories.
Sentosphère is located in Paris, France. That is the creative studio where we design and imagine all our products.
The first factory is located in Saint-Arnoult-en-Yvelines, France. This is where all our inks, perfumes, colourants, smells and cosmetic bases are manufactured. That is also where most of our products are shipped out of.
The second factory is located in Romans-sur-Isère, France. Our carboard boxes and all the cardboard elements in our kits are manufactured there. We use 100% recycled cardboard.
During their entire life cycle, the quality of our products is controlled within our factories. A quality check is done before, during and after the manufacturing process of all our products to make sure they comply with the high quality and safety norms we follow.
We respect the Toy, Cosmetic and Food regulations along with the REACH agreements. We are committed to respecting the UE regulations as well: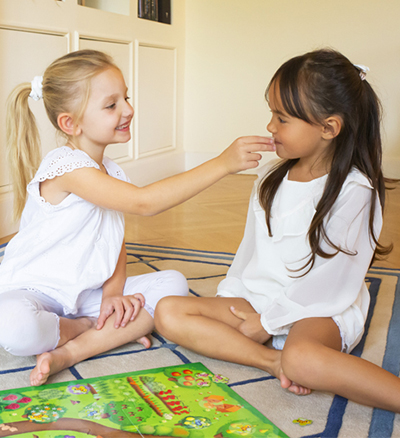 Our sustainable commitment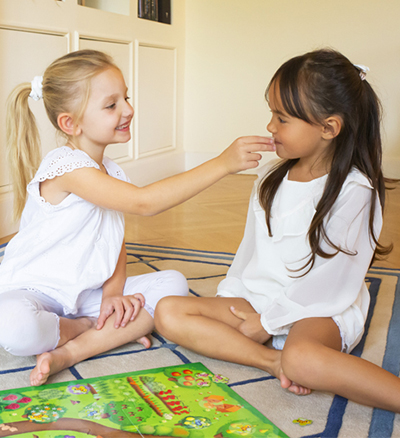 Manufacturing in France, all while respecting the environment and maintaining affordable prices is actually possible!
The entire Sentosphere team is very concerned with environmental issues. It has always been our goal to find sustainable solutions to improve our manufacturing process:
All our boxes are made of 100% recycled cardboard and are FSC* certified.
All the papers we use are Imprim'vert** certified.
All the paint pots we use are made of 100% recycled plastic.
All the plastic wedges we use are made of 70% recycled material, and are 100% recyclable.
We actively fight against overwrapping and make all our packagings as compact as possible.
Our factories recycle all their waste and manufacture compact products. 80% of the raw materials used come from less than 400 km away.
We will do anything in our power to continue improving our commitment to the planet and future generations by finding more sustainable alternative manufacturing solutions.
Once you are done playing with the activities provided in our kits, make sure to recycle your waste. To know more about recycling, check out the link on the picture below: