Aquarellum Live Fonds Marins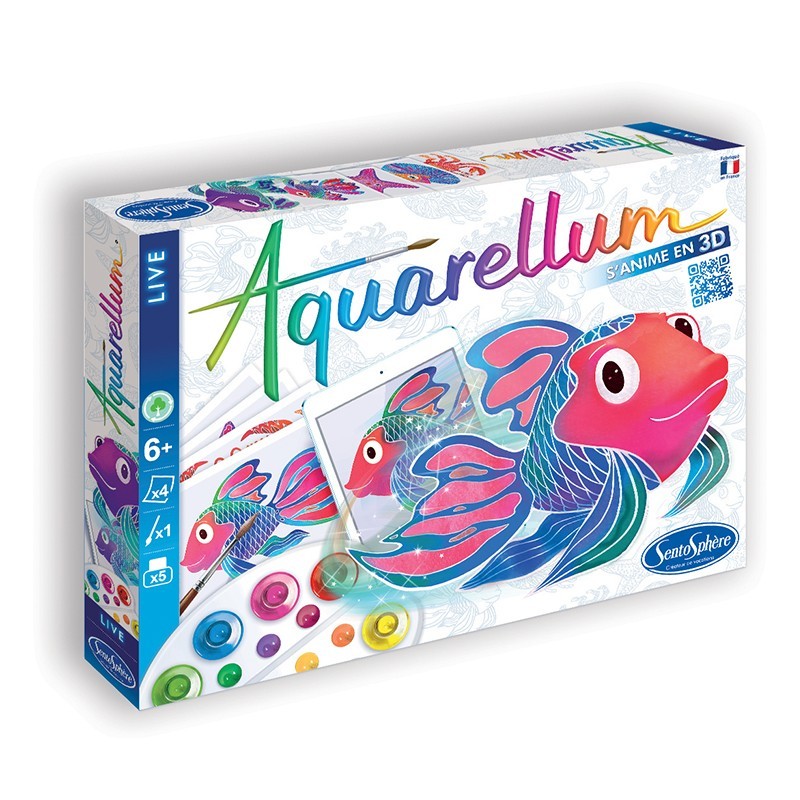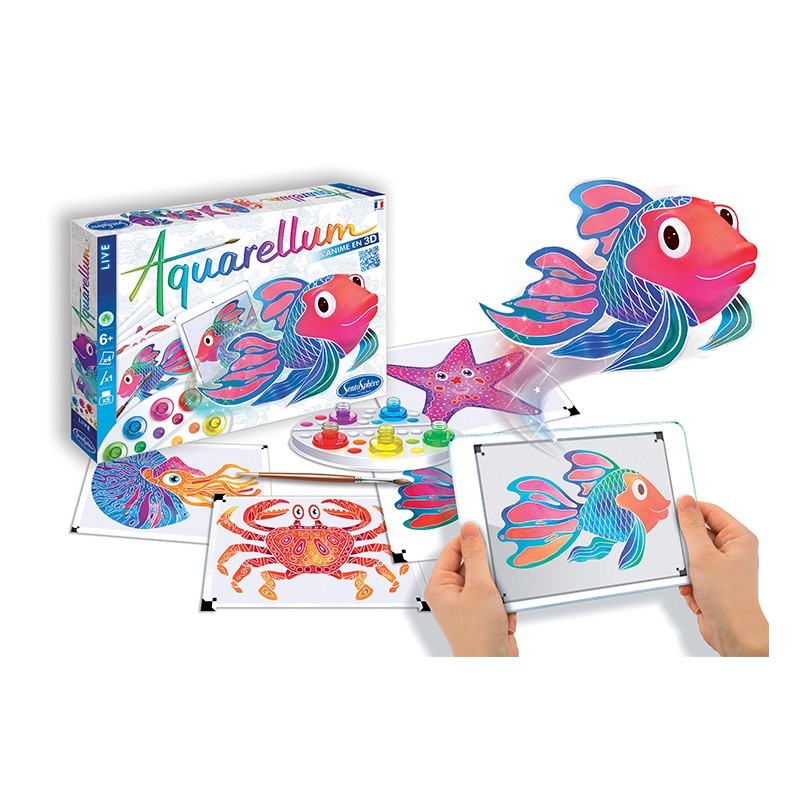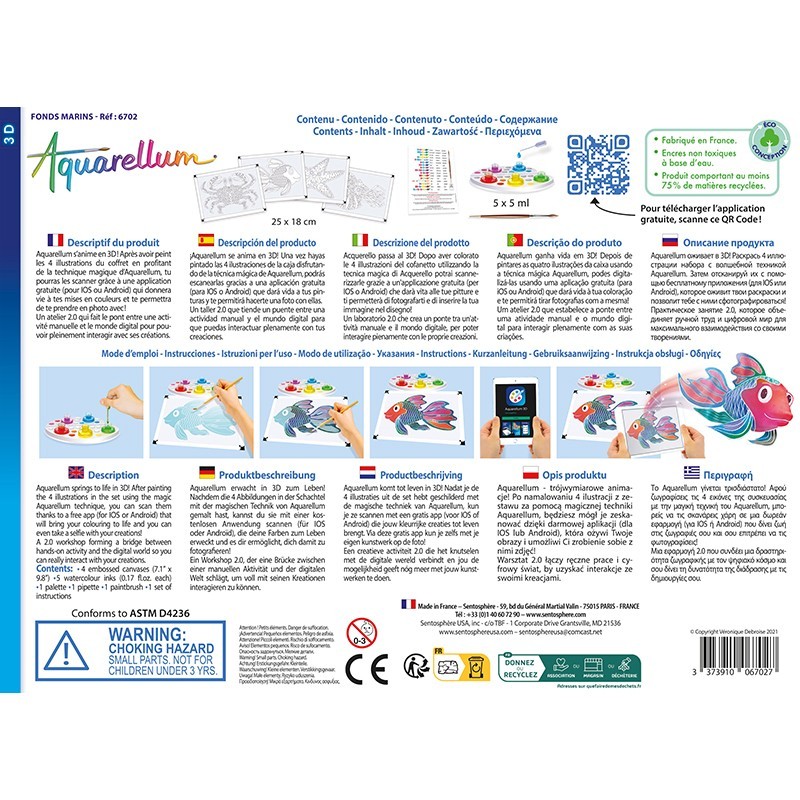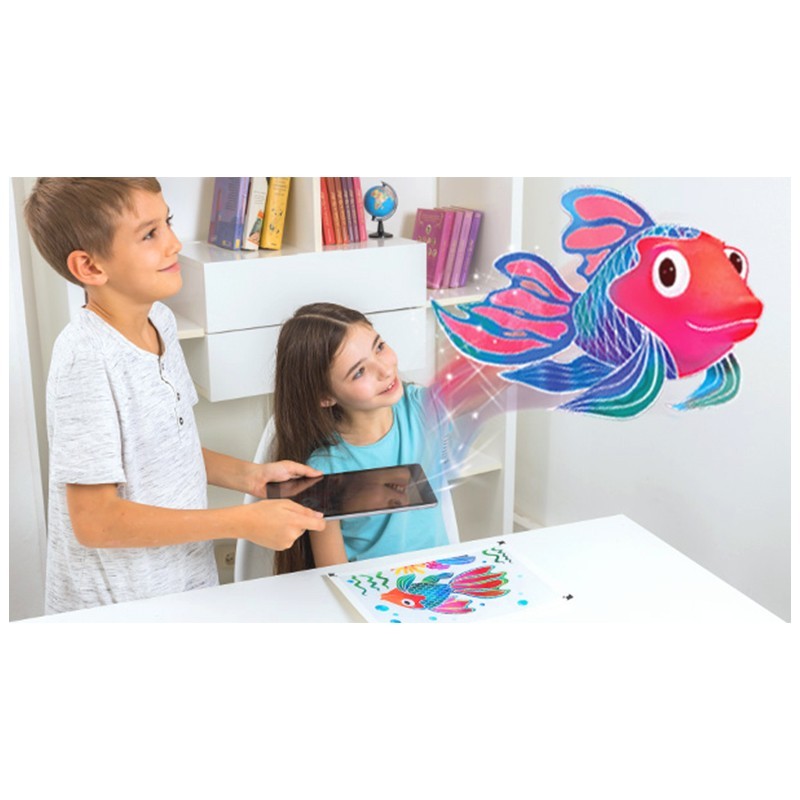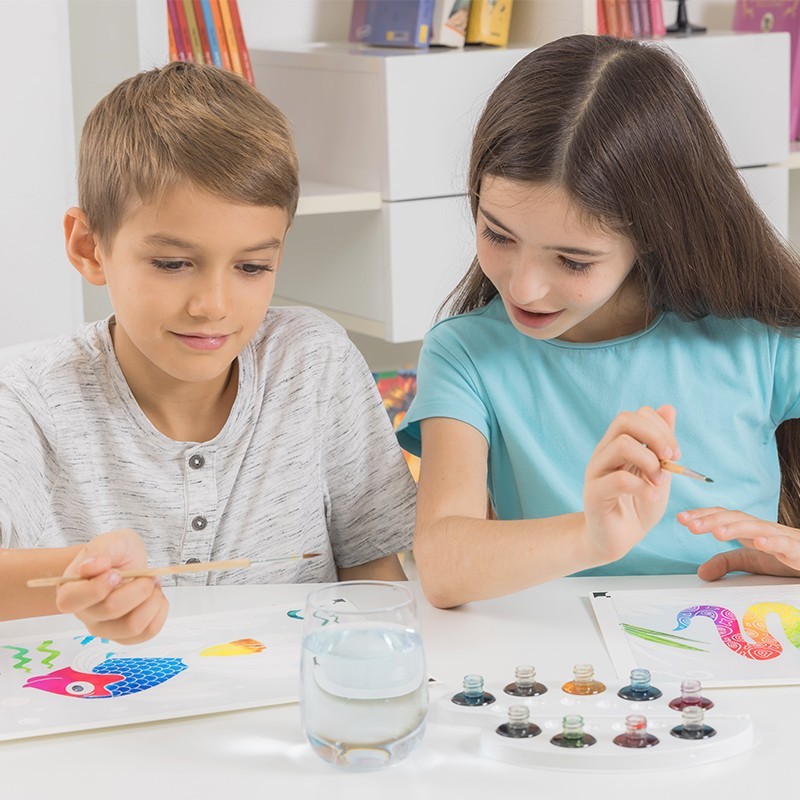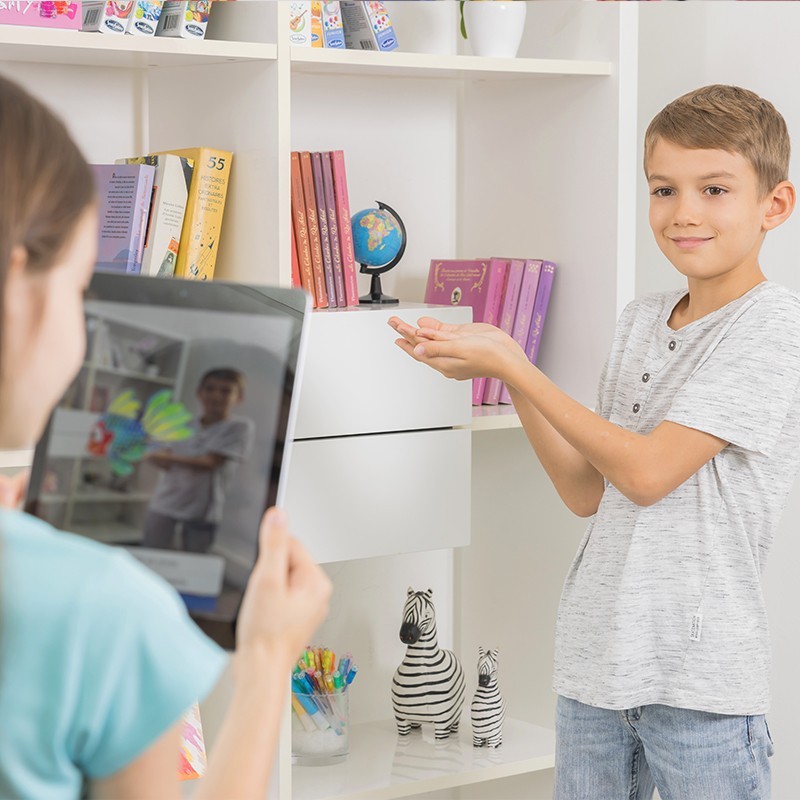  
Paint 4 marine animals and scan them with a magical app that will bring them to life and turn them into 3D animations! Have fun fully interacting with your own creations.
6 years +
Fabriqué en France
Produit végan
Produit expédié sous 24h
SAV disponible au 01 40 60 72 65
The magical Aquarellum painting technique is now linked to a unique digital experience! After having enjoyed painting different illustrations, children are invited to fully interact with their creations.
How to paint with Aquarellum?
Aquarellum is a made in France painting technique, perfect for artists of all ages to discover the pleasures of painting with inks. It is so easy!
The outlines of the illustrations are masked so that you cannot go over the lines. The result is therefore guaranteed, regardless of your artistic level.
The water based inks have vibrant colours that blend perfectly to create all an infinite number of shades and beautiful gradients.
The app also offers tutorials to easily learn how to paint with inks, how to create colours and how to fully enjoy the magic of the Aquarellum technique.
How to use the « Aquarellum 3D » app?
After having painted a fish, a starfish, a crab and a nautilus, you can scan them with the « Aquarellum 3D » app to bring them to life! This app is compatible with Android 7.0 Nougat API Level 24 and above; IOS11.0 and above. You can download the app for free:


Thanks to the app, you can enhance the colours, admire your 3D animated creations and project into augmented reality to take fun pictures; this digital twist therefore adds even more creativity to this artistic activity. Each one of your creations will be saved in your personalised and animated gallery!

An eco-friendly product

This range is manufactured in France and eco-designed to allow all ages to have fun all the while respecting the environment and future generations. Here are the eco-friendly measures that were carried out to develop this range:
Paint jars made of 70% recycled PET


Non-toxic water based inks

A palette made of 70% recycled material

A cardboard box made of at least 80% recycled material FSC certified


FSC certified boards

98 % of the value of this product is made in France
4 masked illustrations of 18 x 25cm with magic corners
1 top quality watercolour paint brush
1 palette to mix your colours
5 non-toxic watercolour inks
1 dropper to mix the colours
1 "Aquarellum 3D" app
Box made of more than 80% recycled cardboard
Palette made of 70% recycled plastic
Paint jars made of 70% recycled plastic