Tableaux à Pailleter - Fées des Airs et des Mers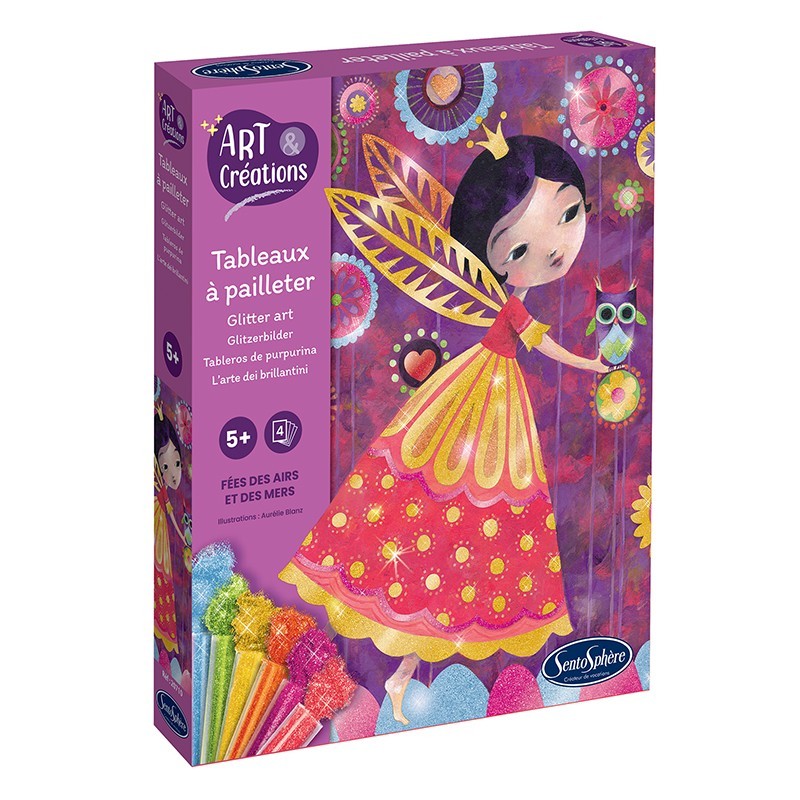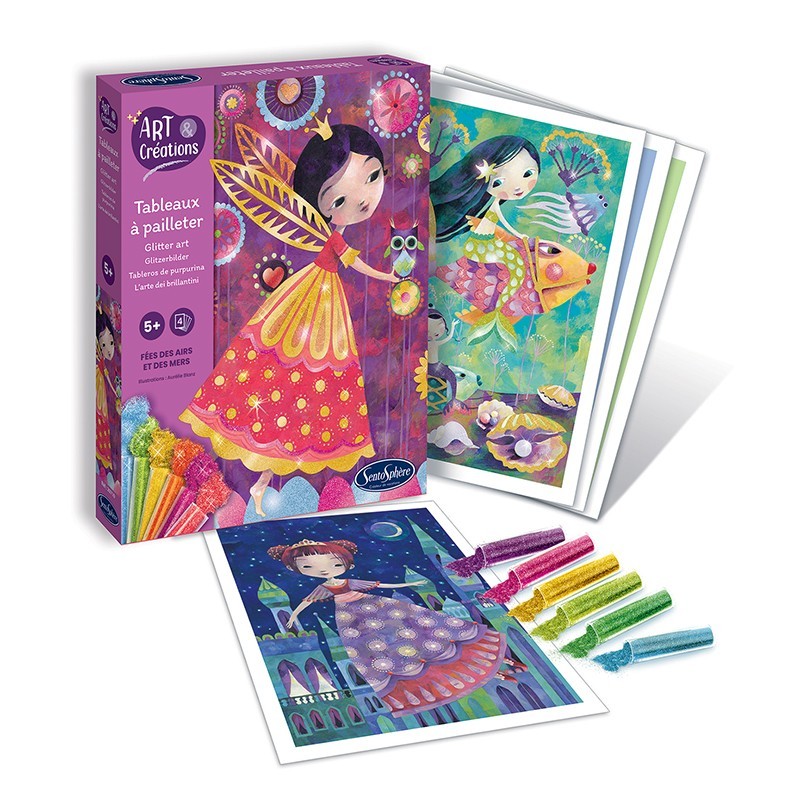  
Add sparkle to these paintings by decorating these pretty fairies with multicolored glitters!
5 years +
Fabriqué en France
Produit végan
Produit expédié sous 24h
SAV disponible au 01 40 60 72 65
Immerse yourself in a magical and sparkling universe thanks to these glitter illustrations! 
Add different coloured glitters to the wings and dresses of these beautiful fairies! 
The illustration will then come to life and shine with a thousand lights!This creative kit provides coloured glitter to enhance beautiful, pre-cut and adhesive illustrations. 
Children can easily peel off different details of each illustration and decorate them with sparkling colours to create amazing glitter boards. They will only need to follow several easy steps:

1. Peel off the protective layer of the zone you wish to add glitter to;
2. Pour glitter on top;
3. Use the brush to spread out the glitter to cover up the entire zone;
4. Admire the sparkling result, and start again with another colour!

This arts & crafts activity is as magical as it is fun! The result is guaranteed to encourage children in the creative journey.
4 tableaux illustrés prédécoupés et encollés
6 tubes de paillettes
1 petit couteau pour décoller le double-face
1 pinceau
Boîte en carton à plus de 80% recyclé