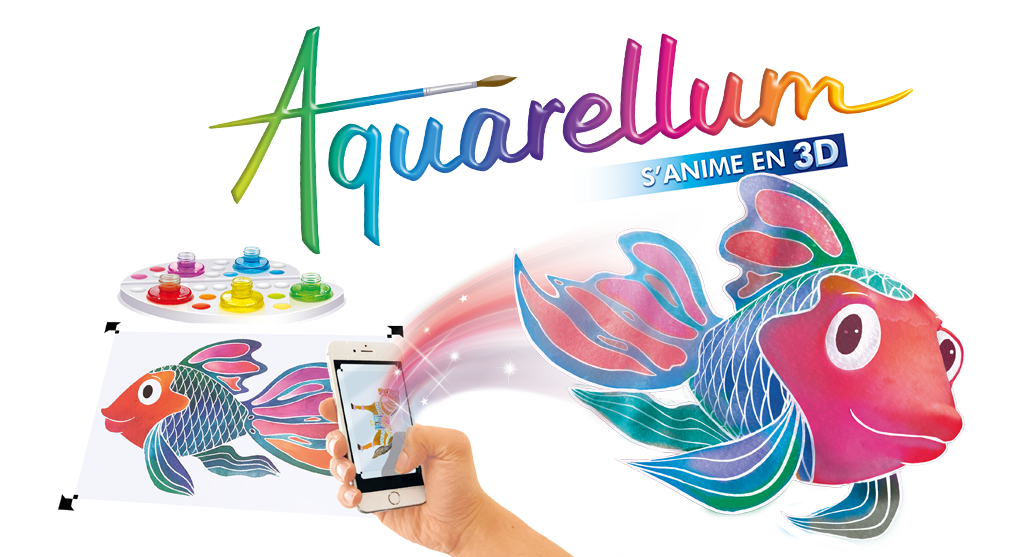 The magical Aquarellum painting technique is now linked to a unique digital experience! After having enjoyed painting different illustrations, children are invited to fully interact with their creations.
You can download the app for free:


This app is compatible with Android 7.0 Nougat API Level 24 and above; IOS11.0 and above.
After having painted the 4 horses from the kit, you can scan them with the « Aquarellum 3D » app to bring them to life!
Thanks to the app, you can enhance the colours, admire your 3D animated creations and project into augmented reality to take fun pictures and fully interact with your creations. Each one of your creations will be saved in your personalised and animated gallery!
The app also offers tutorials to easily learn how to paint with inks, how to create colours and how to fully enjoy the magic of the Aquarellum technique.

How to paint with Aquarellum?
Aquarellum is a made in France painting technique, perfect for artists of all ages to discover the pleasures of painting with inks. It is so easy!
The outlines of the illustrations are masked so that you cannot go over the lines. The result is therefore guaranteed, regardless of your artistic level.
The water based inks have vibrant colours that blend perfectly to create all an infinite number of shades and beautiful gradients.