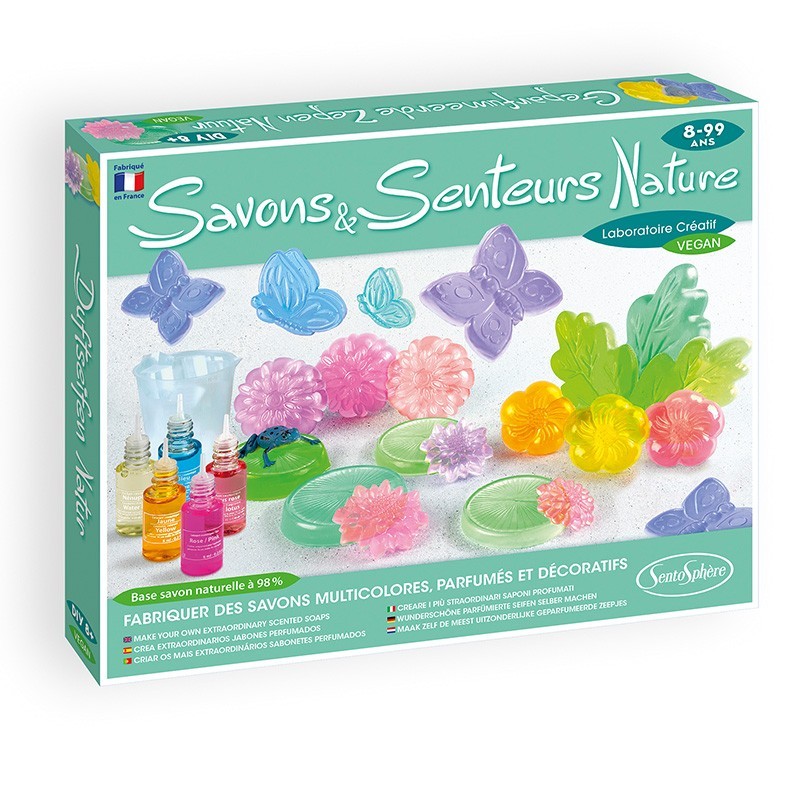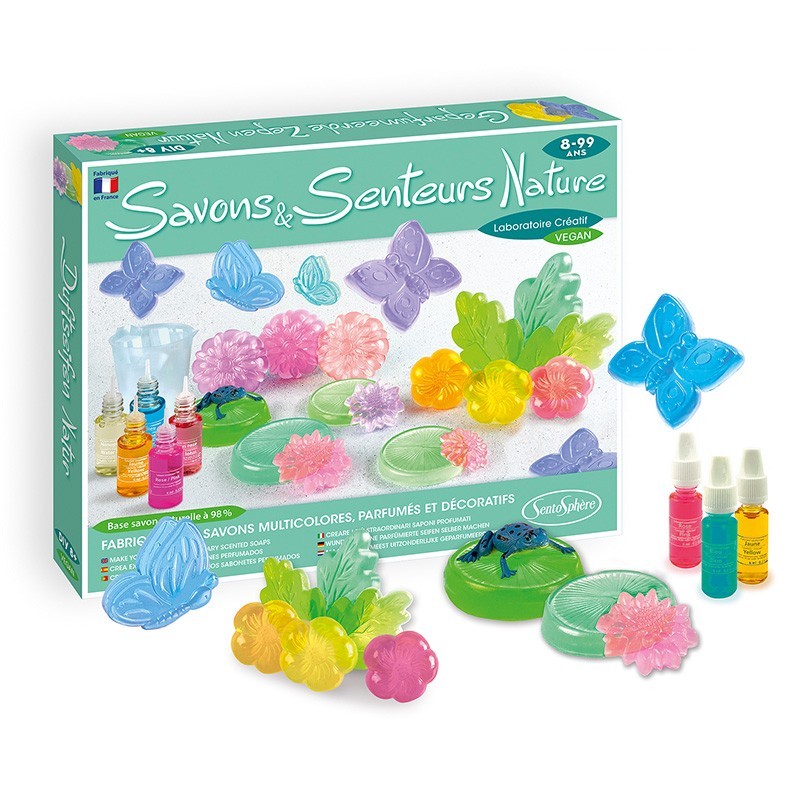  
Make your own nature theme soaps !
8 years +
Fabriqué en France
Produit végan
Produit expédié sous 24h
SAV disponible au 01 40 60 72 65
A DIY box with vegan formulas to make beautiful multicoloured nature theme soaps: water lily, lotus, butterflies or frogs. All the necessary material can be found inside the box: a 98% natural glycerine soap base, 1 mould with 10 shapes, 1 beaker, 3 cosmetic dyes and 2 perfumes. All accessories are designed to facilitate the creation.

Very easy to use, the glycerine base melts in a bain marie or microwave, you can perfumed and coloured them according to a palette of acidulous colors.

Refills allow to use this box for a long time ! Ideal to use for yourself, or to offer.

This set is 100% made in France, it has been tested according to the cumulative standards of Toy and Cosmetics. It contains safe ingredients and formulas. Tested under medical supervision, the most fragile skin can use this type of soap called SYNDET. 
450 g of soap
9 mould shapes
3 cosmetic colourants
2 cosmetic perfumes
5 droppers
Box made of more than 80% recycled cardboard