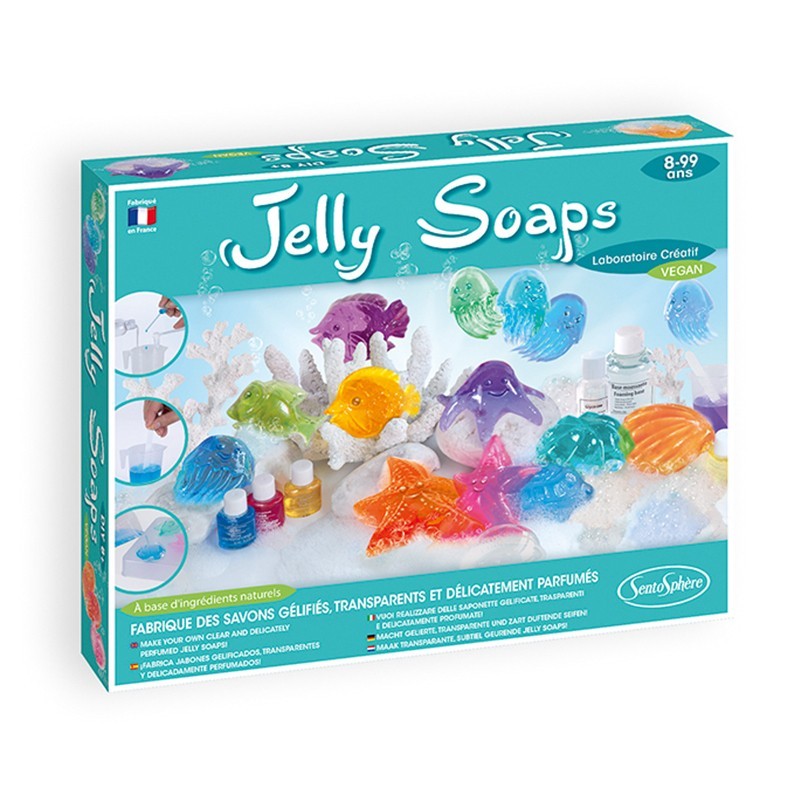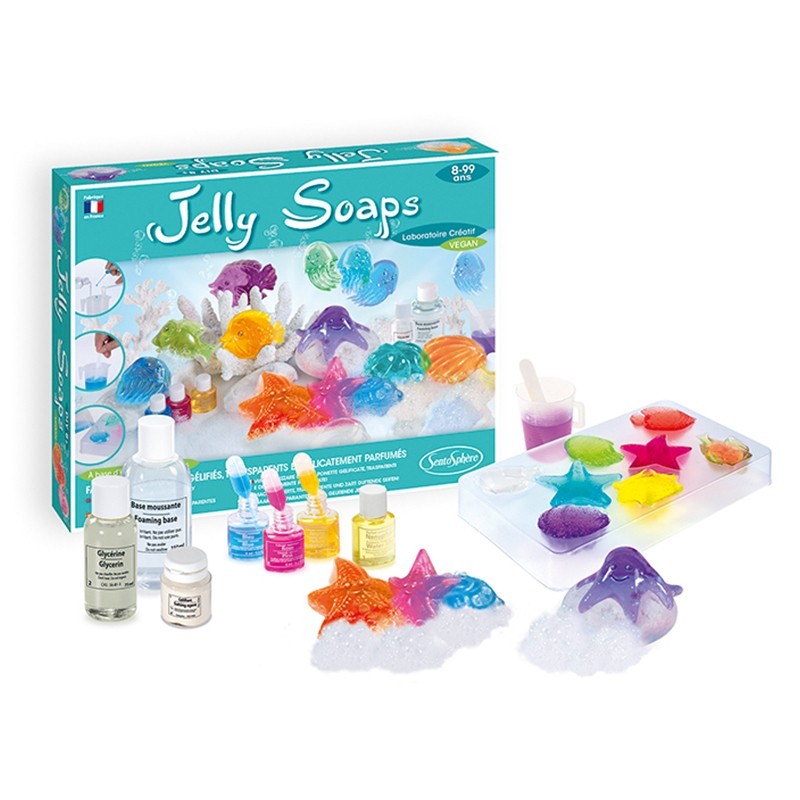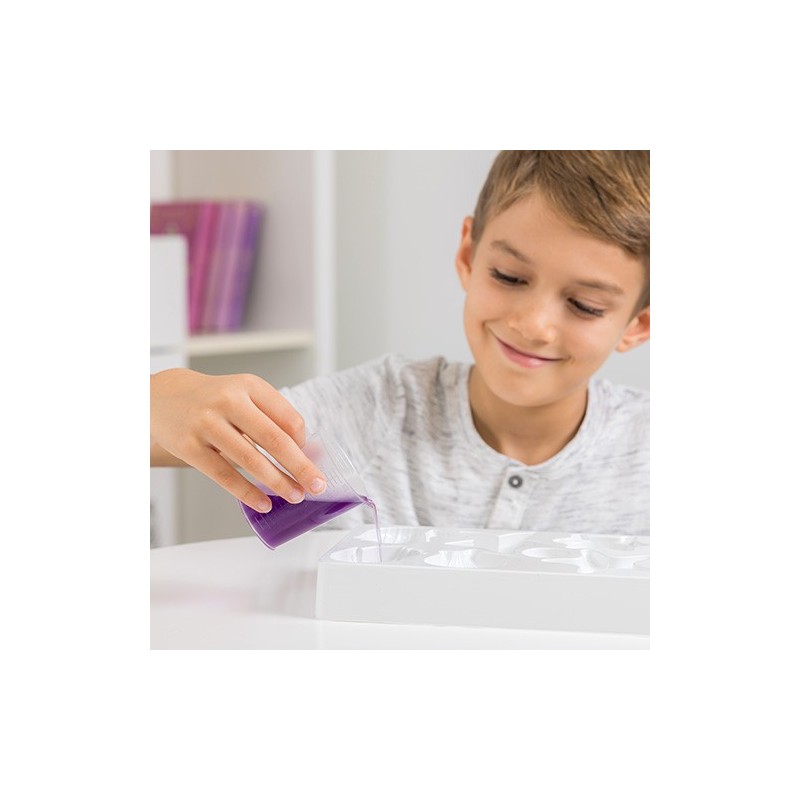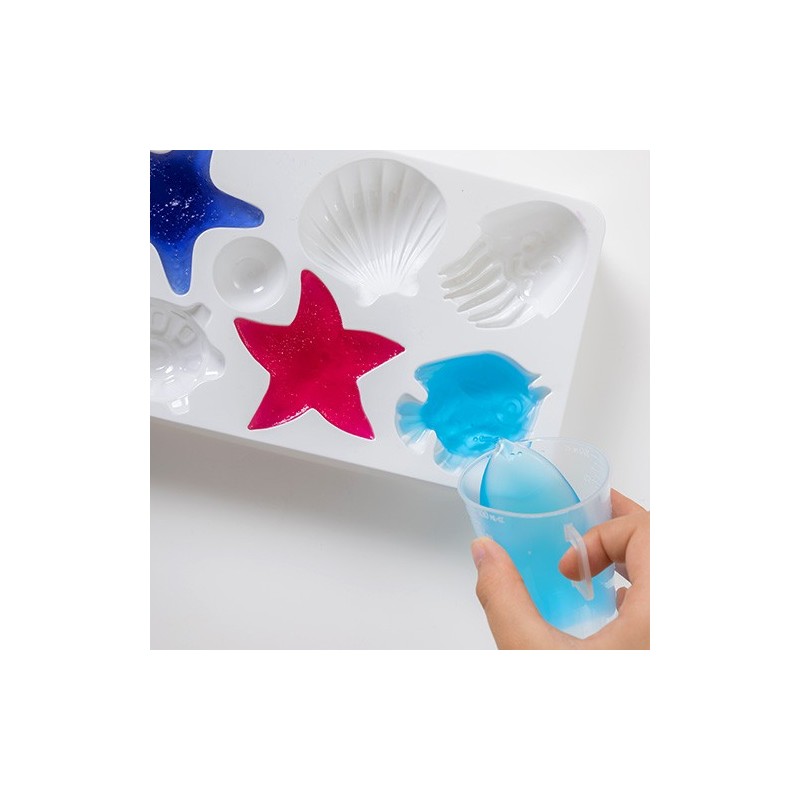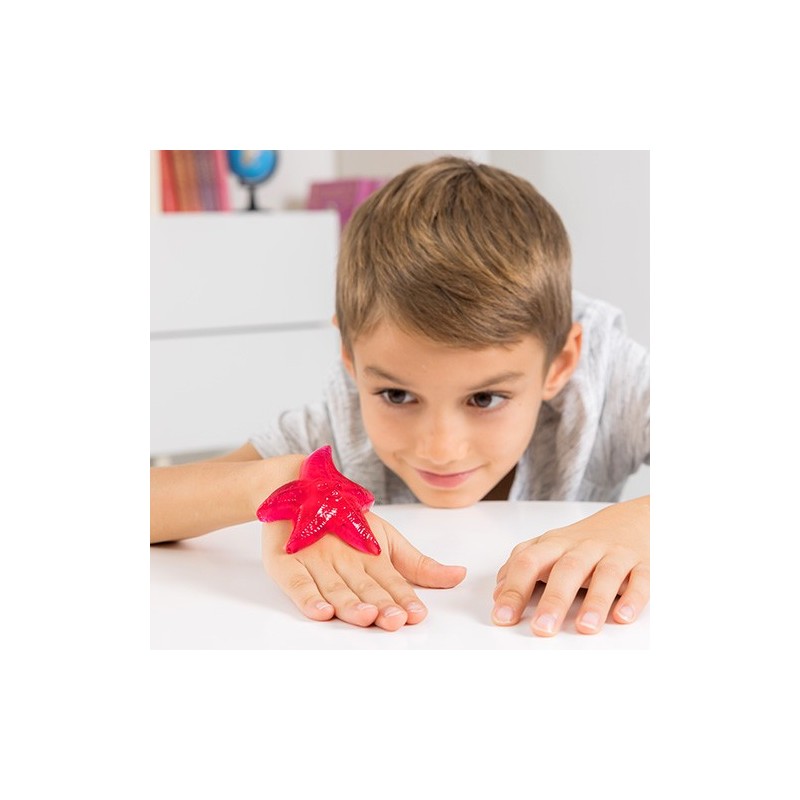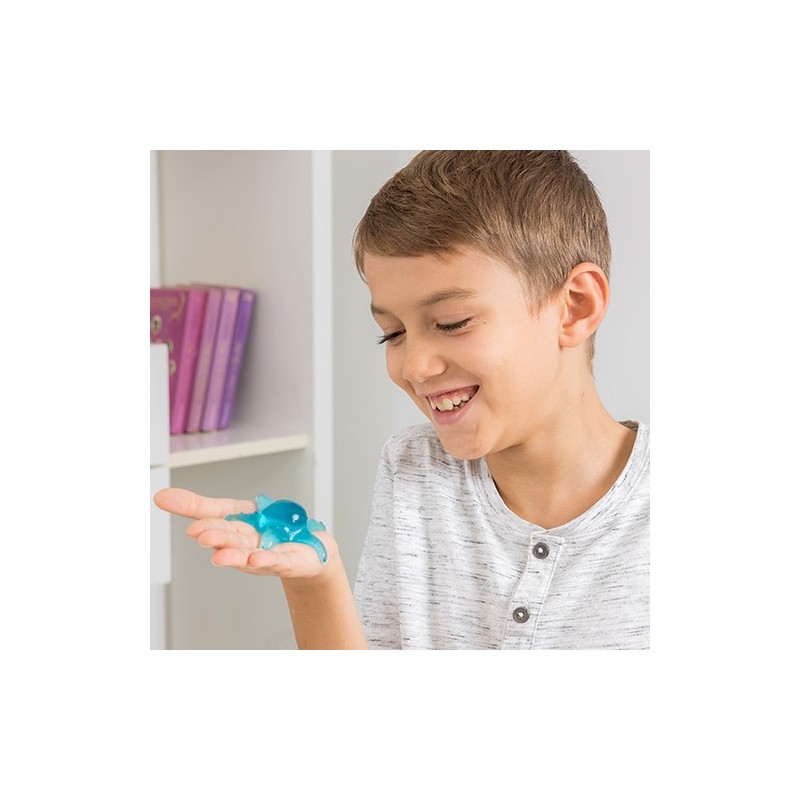  
This DIY cosmetic kit contains everything you need to make wonderfull jelly soaps!
Mix the 100% natural origin jelly powder with glycerine, foaming base, perfume and colorants; then add warm water and stir for a few seconds. Pour the preparation into a mould and leave it to cool for 30 minutes before demoulding your soap. You'll love washing your hands thanks to its really fun texture.
A creative workshop that the whole family will love thanks to its simple operations, rapid results and formulas that are extra gentle on even for the most sensitive skins!
12g of setting agent
75ml of glycerine mix
150ml of foaming base
3 colourants (red, blue, yellow)
1 "Frutily" fragrance
4 pipettes
1 beaker
1 spatula
2 measuring spoons
1 box to keep your Jelly Soaps
1 mould
1 moule
Box made of more than 80% recycled cardboard
Tray made of 70% recycled plastic
Activité ludique qu'il est possible de faire avec des enfants à partir de 3 ans, les savons sont très réussis!
published the 12/10/2023 following an order made on 12/10/2023
by Sophie B.
Super la texture est vraiment très agréable et très facile à faire
published the 14/10/2022 following an order made on 14/10/2022
by Oriane G.