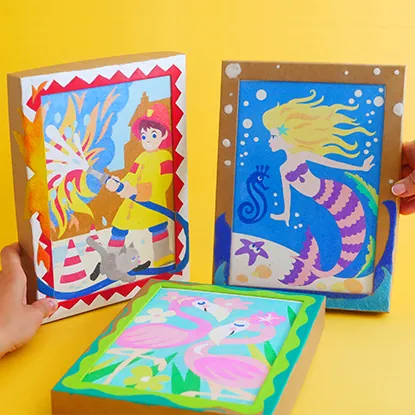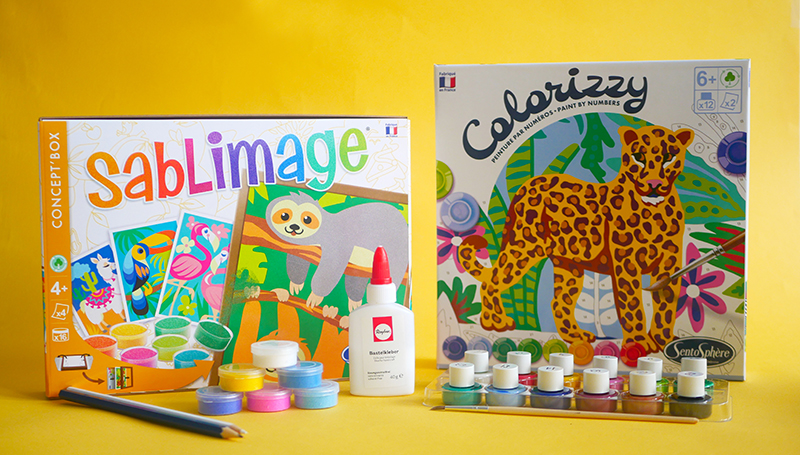 To personalize your frames with Conceptbox, there are no rules! Anybody can let their imaginations run wild and use the materials they would like to decorate the frame which will hold their little Sablimage masterpiece! Nonetheless, we will suggest a few ideas…
Materials:
1 frame offered in the box Sablimage Concept'Box

Colored sand (which remains of your previous Sablimage Activities!)

Acrylic paints (which you can find in the boxes of our Colorizzy range) with a paintbrush, some water, and paper towels

Glue

1 pencil or colored pencil
Steps to follow:
 

For the first personalized frame, we suggest you use acrylic paint! You can notably find some in the Colorizzy boxes

 

With the help of a pencil, draw waves all along the frame

 With light green paint, begin by filling in the inside section of the frame

 

Then, paint the outside section with dark green. To create a more original look, we have not entirely painted the outside section. Up to you to see what you prefer!

 

Let dry a few minutes and you can frame your Sablimage creation!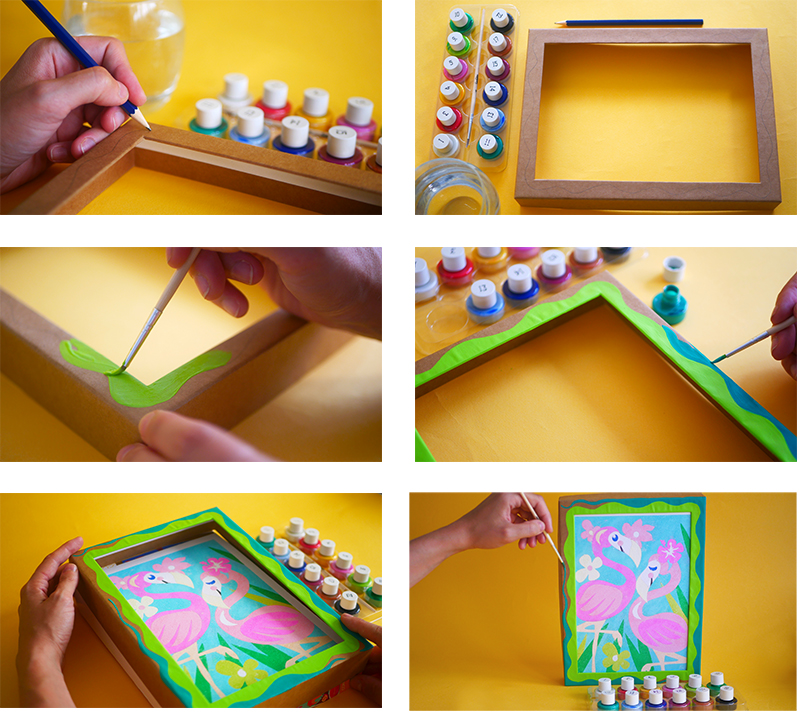 The personalization of your second frame will be with colored sand left over from your Sablimage activities

 

Once again with help of a pencil, begin by drawing the shapes you would like. Here we will frame a Sablimage creation depicting a mermaid; we have therefore decided to draw bubbles at the top of the frame

 

We then fill these little bubbles with glue before pouring in white sand

 

Then, we draw waves at the bottom of the frame

 

Like before, we use glue to fill in the waves

 

We begin by pouring in dark blue sand. It is important to gently tap the frame after each pour to ensure that the sand sticks well

 

We repeat this process by adding glue to the rest of the waves

 T

hen, we pour light blue sand and gently tap the frame to ensure the sand sticks well

 

Let dry for a few minutes before framing your artwork and there you have your finished product!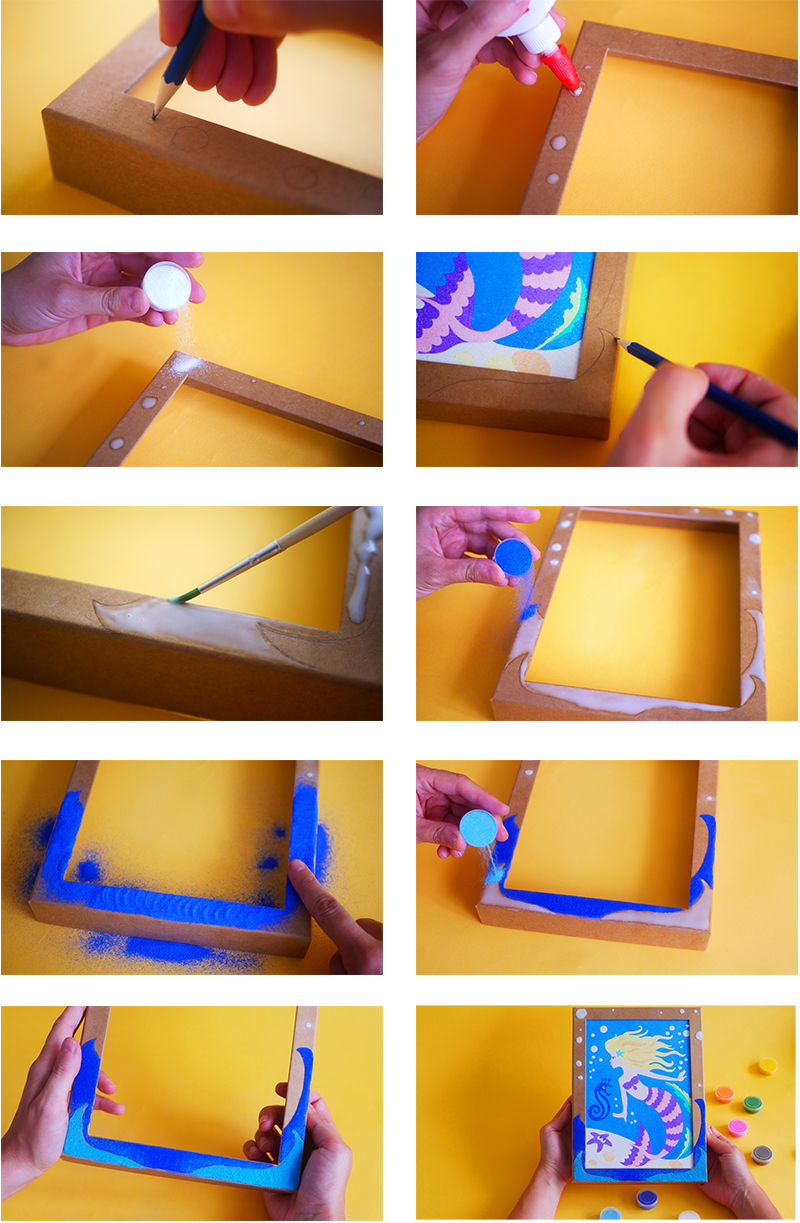 We have a 3rd board to frame: a firefighter! To personalize this frame we used mixed sand and paint. What do you think of the result?
The steps to create this frame are identical to those explained previously; it's very easy and you can easily do it with your children!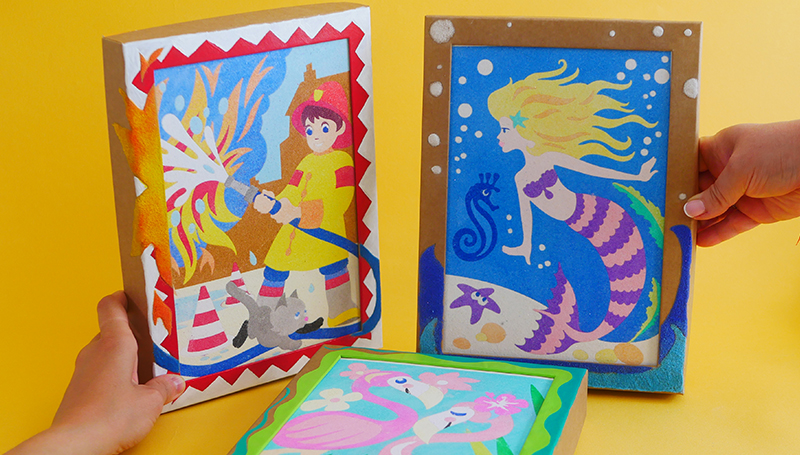 Have fun with your family and don't hesitate to share your creations on social media while mentioning @sentosphere or by using the hashtag #sentosphere