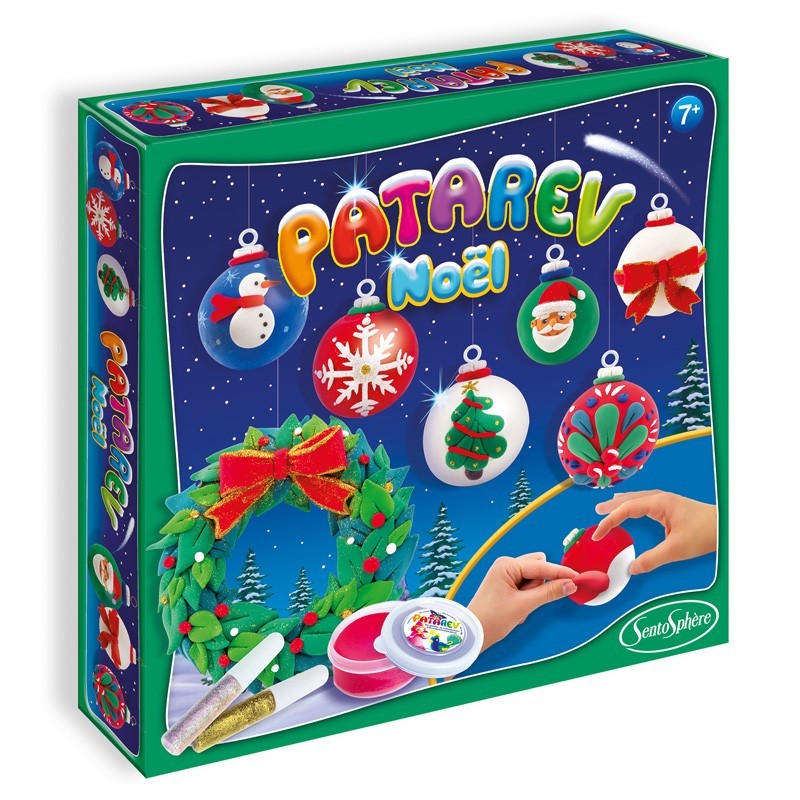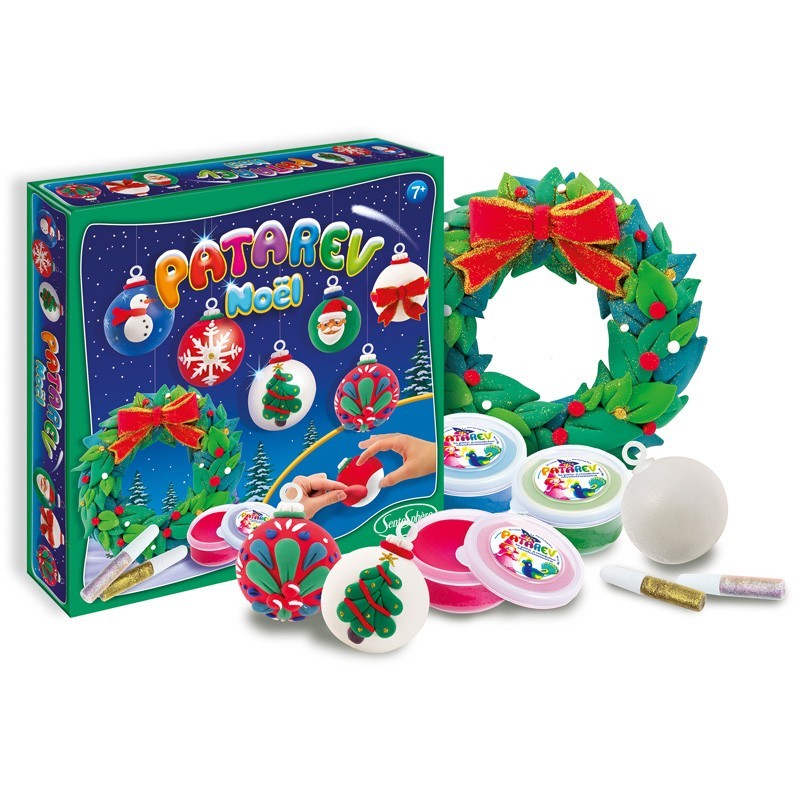  
A kit specially designed to create your own Christmas decorations with Patarev clay!
7 years +
Produit expédié sous 24h
SAV disponible au 01 40 60 72 65
An Advent wreath and 8 Christmas balls can easily be made thanks to the provided polystyrene supports. After they are covered in Patarev, little details can be modelled and decorated with glitter before being added on.

Once air-dried, all these decorations will bring joy and warmth to your home for the Holidays!
Patarev is a revolutionary clay: it air dries (without cracking) so that you can keep your beautiful creations. Also, it does not stick or stain! You can make it bounce, add fragrances to it and mix the colours to create new shades.
Its light and stretchy texture is a pleasure to work with and will encourage all artists, regardless of their age, in their creative process.
You love Patarev?
A lot of creative tutorials are available on our website to inspire you in your Patarev journey! Click here to discover all our creative ideas!
We love to see your talent, so do not hesitate to share your creations with us on INSTAGRAM & FACEBOOK by using @sentosphere or #sentosphere
5 Patarev pots of 30g : red, blue, yellow, green, white
1 polystyrene crown (15cm diameter)
8 polystyrene balls (5cm diameter)
8 ball hangers
1 tube of gold glitter
1 tube of iridescent glitter
1 small sculpting knife
1 instructions sheet
Box made of more than 80% recycled cardboard