PUZZLE 1000P Entrée des animaux dans l'Arche de Noé-Brueghel l'Ancien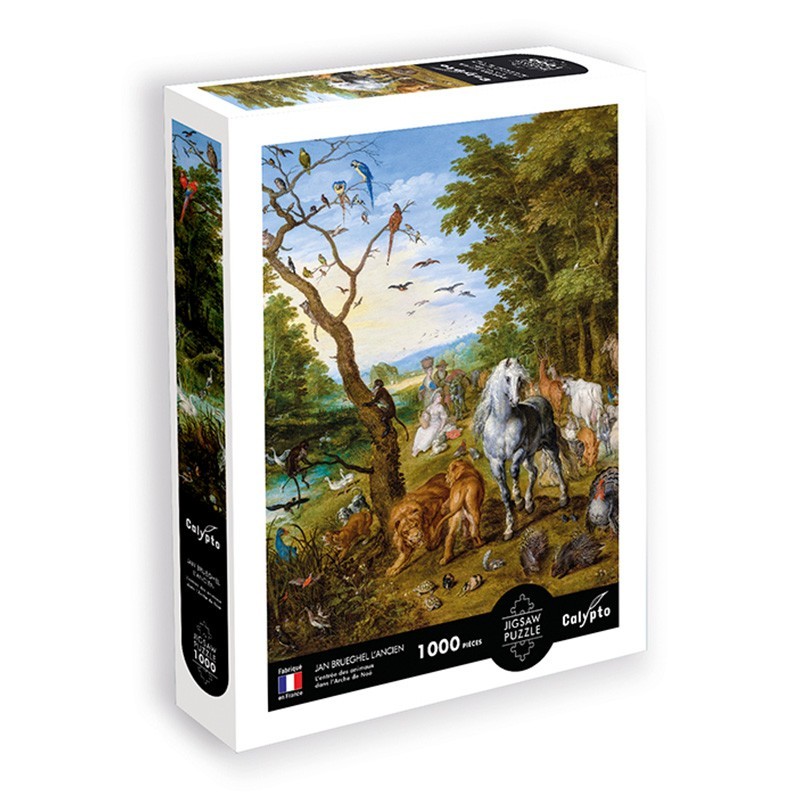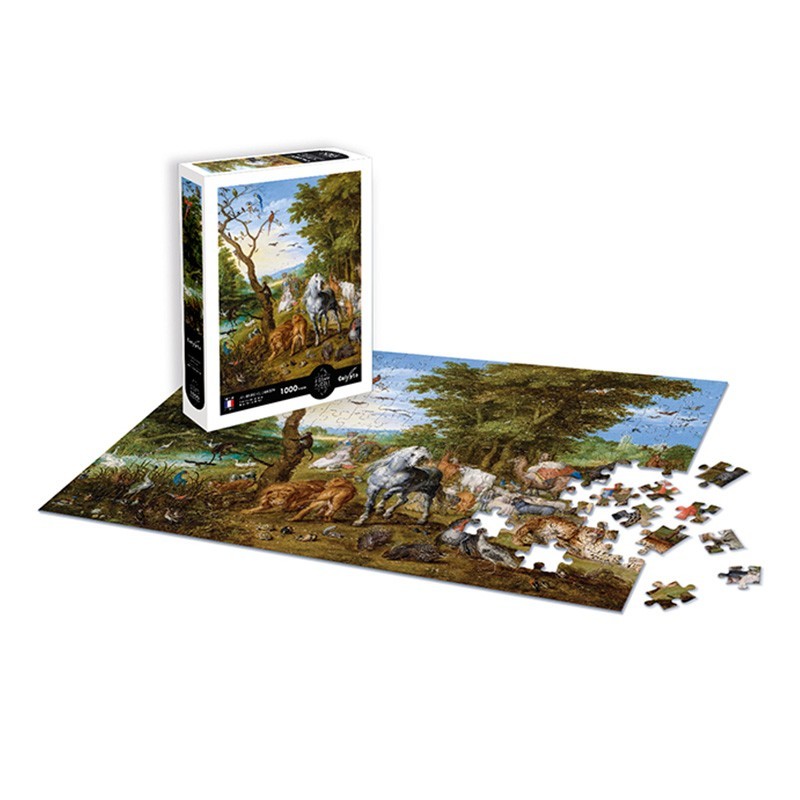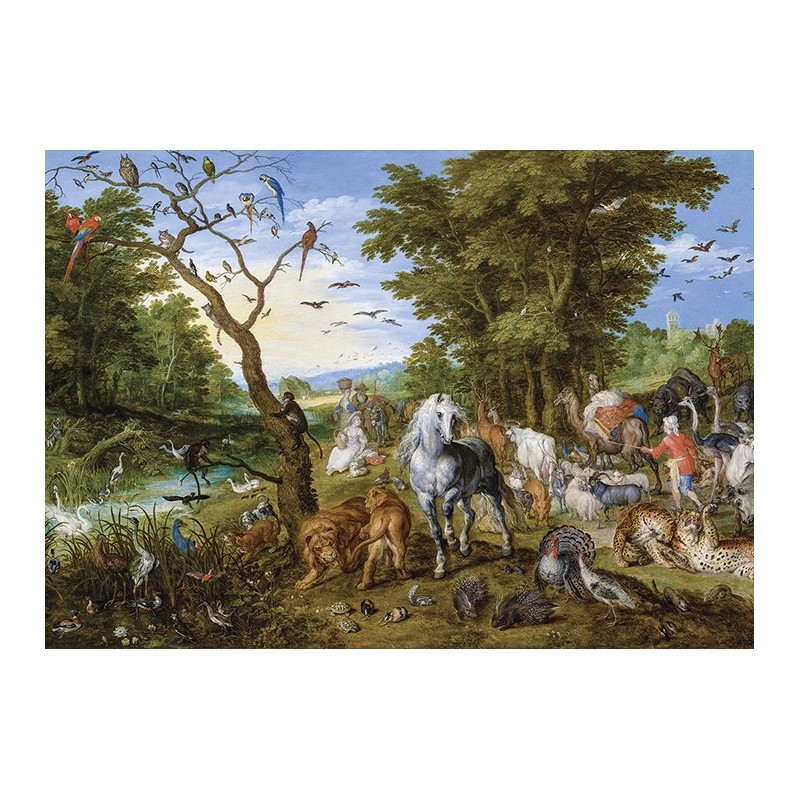  
This puzzle represents a famous painting from Jan Brueghel the Elder: The Entry of the Animals into Noah's Ark. It is made of 1000 unique pieces, all different from one another with a soft touch finish.
9 years +
Fabriqué en France
Produit expédié sous 24h
SAV disponible au 01 40 60 72 65
This 1000 piece puzzle (68,5 x 48 cm) comes from our "Art" puzzle collection. Piece by piece, enjoy recreating this beautiful masterpiece.
Puzzlers will love discovering all the hidden details in the illustration while making it. This puzzle was printed with vibrant colours to offer the best colours. We find is essential to give the highest printing quality and colour rendering, especially for puzzles that present works of art where painters used specific intense colour pigments.
The qualitative cutting technique, the 2.1 mm cardboard thickness and the soft touch finish on each piece add a certain pleasure to the art of puzzle making as it is very satisfying to place each piece and it is easy to move the puzzle in progress if necessary. Once the puzzle is entirely assembled, you can glue all the pieces together on the back and frame it to have a beautiful home decoration.
An eco-friendly product

This range is manufactured in France and eco-designed to allow all ages to have fun all the while respecting the environment and future generations. Here are the eco-friendly measures that were carried out to develop this range:                  

A cardboard box made of 80% recycled material FSC certified

Puzzle pieces made of 70% recycled material

100 % of the value of this product is made in France
1000 pieces Finished puzzle : 68,5 x 48 cm
1 feuillet du modèle
Box made of more than 80% recycled cardboard