Puzzle 54 pièces - Petite Jungle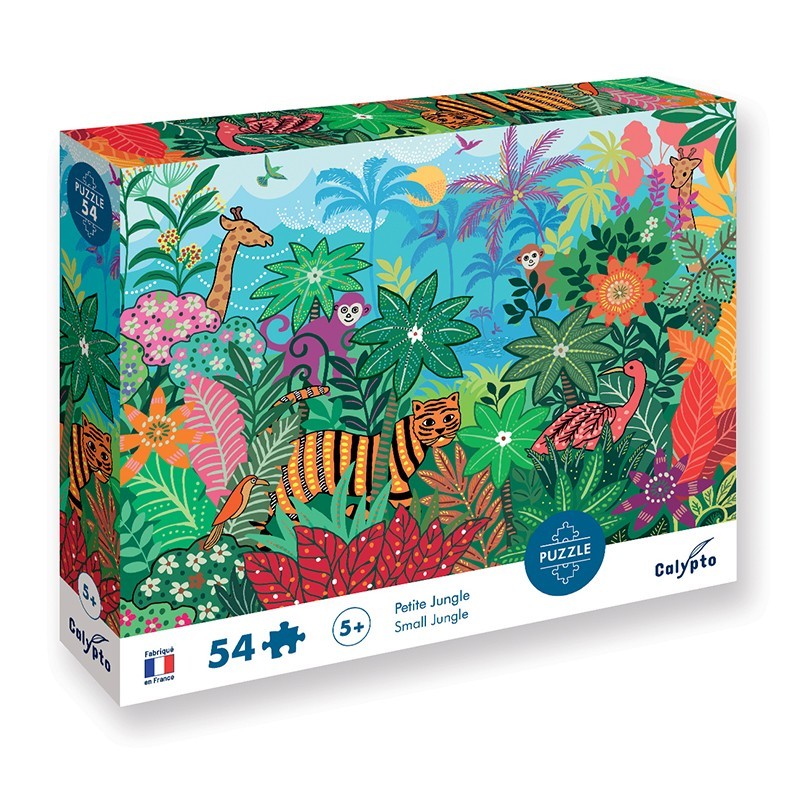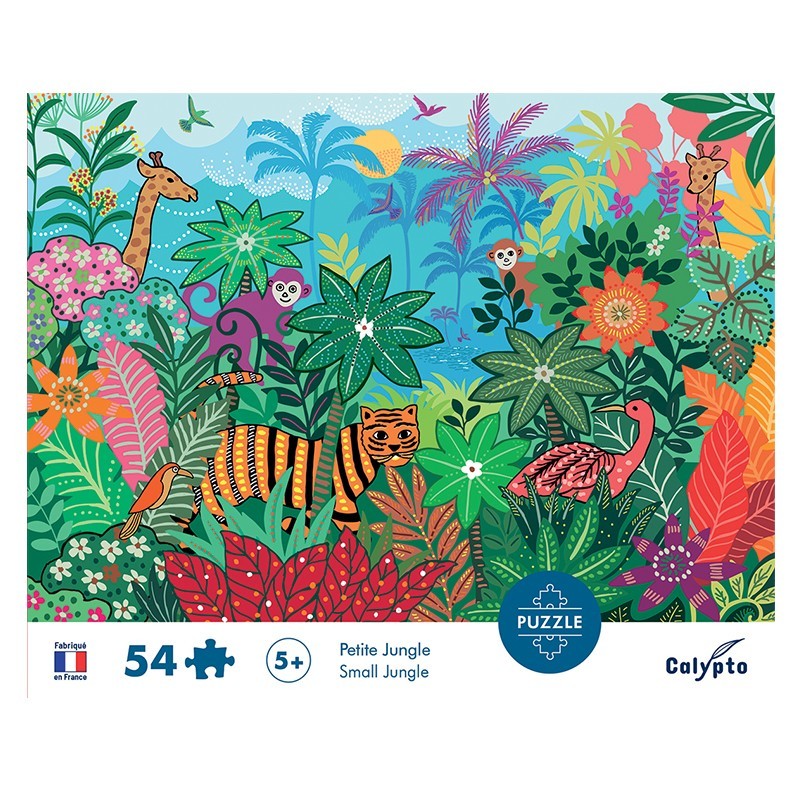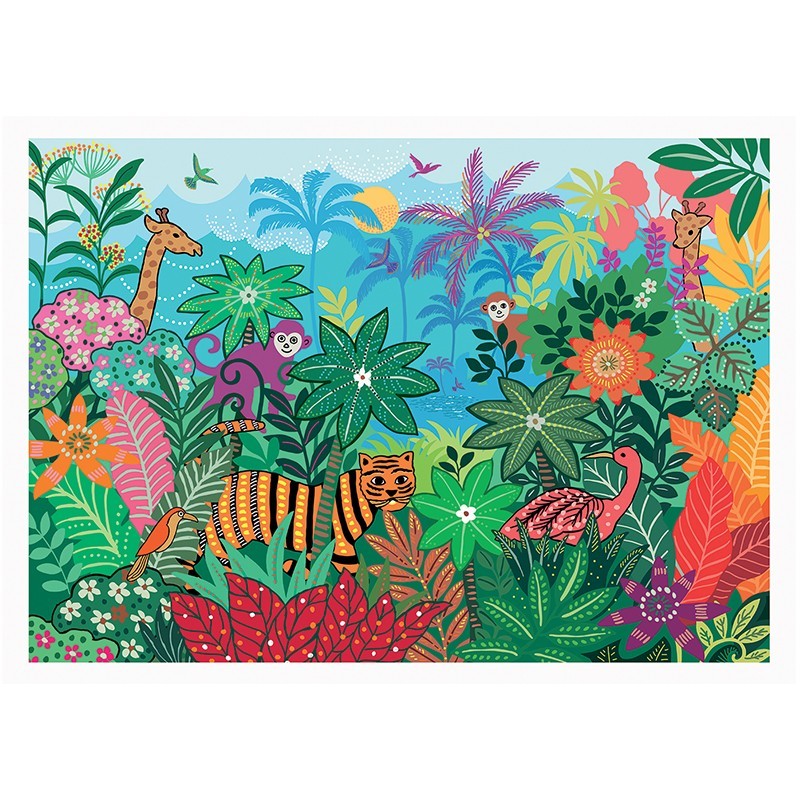  
This puzzle representing a "Little Jungle" is made up of 54 pieces with "soft-touch" feel. A poster and a tale are included.
5 years +
Fabriqué en France
Produit expédié sous 24h
SAV disponible au 01 40 60 72 65
This puzzle made in France is for kids from 5 years old. Dimension 47.5 x 33 cm with pieces of 5.5 x 5.3 cm, the print quality with bright and subtle colors, precise cutouts and resistant material with a thickness of 2.1 mm will guarantee an enjoyable experience by making this puzzle. The kids will be able to reconstitute the drawing based on the model of the poster provided. A great support to invent stories, unless they prefer those read by their parents thanks to the captivating tale included with the puzzle. A calm, fun and educational activity allowing the kids to develop their sense of observation, their memory and their logic.

 An eco-designed product 
This range is produced in France and has been developed in an eco-design logic in order to be able to have fun while respecting our planet and the generations to come. Here is a list of the responsible actions implemented during the design of this product:                       
A cardboard box made of at least 80% recycled material 

Puzzle pieces made of 70% recycled material

100 % of the value of this product is made in France
54 pièces (Puzzle réalisé 47.5 x 53 cm)
1 Poster à taille réelle
1 Conte
Boîte et puzzle en carton à au moins 80% recyclé