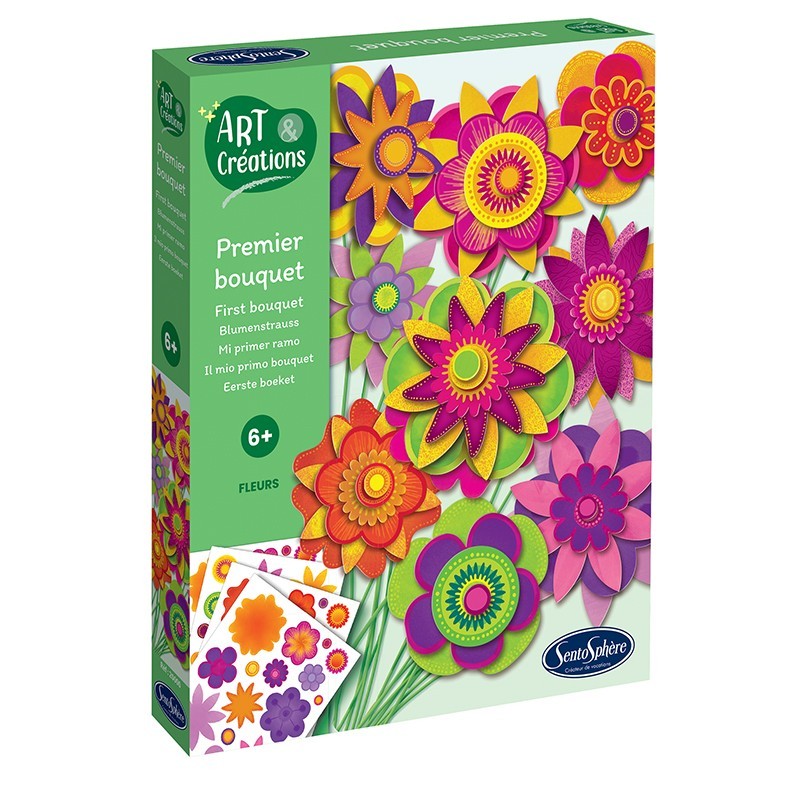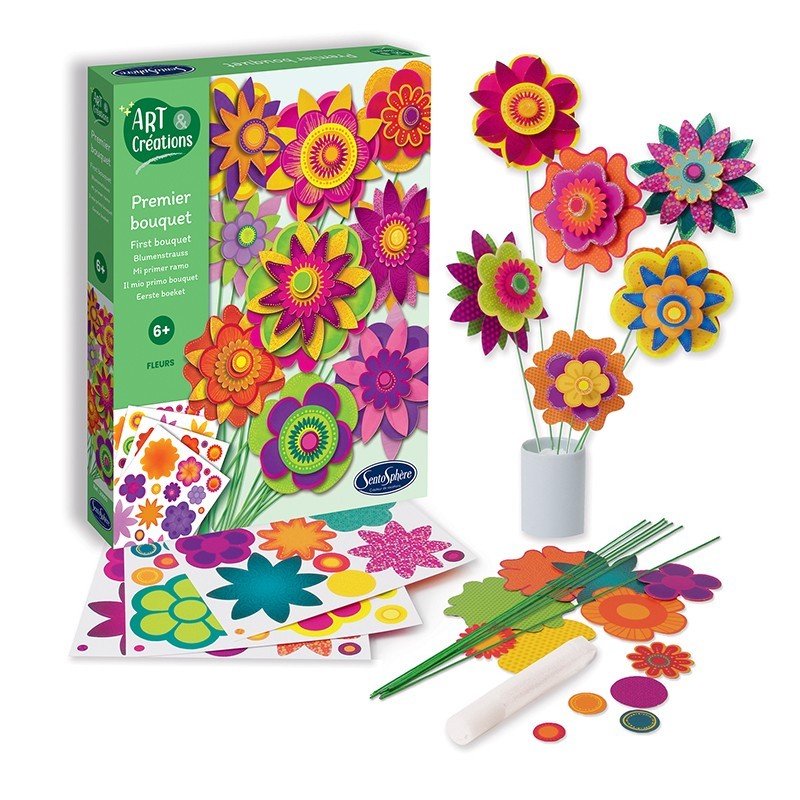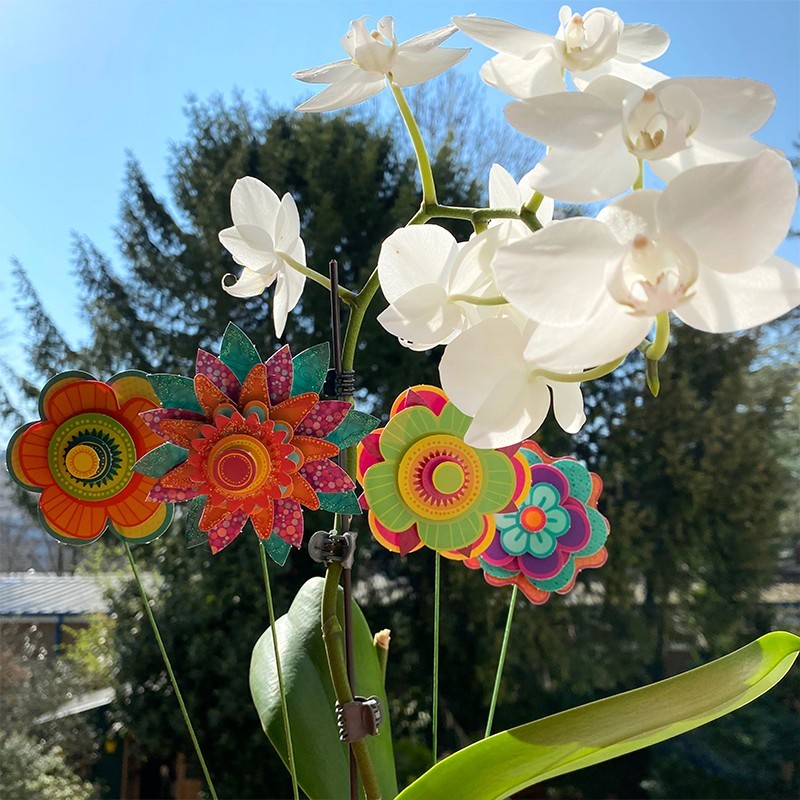  
Layer and assemble multicolored flower petals to create your First Bouquet!
6 years +
Fabriqué en France
Produit expédié sous 24h
SAV disponible au 01 40 60 72 65
Create your first bouquet!

This creative activity allows you to create graphic and colorful flowers by putting on top of each others different sizes, shapes and patterns flowers petals. A nice manual activity to create a pretty decoration for your home!
98 flowers corollas
15 flower stems
1 sheet of double-sided adhesive foam
1 tube of glitter
Box made of more than 80% recycled cardboard