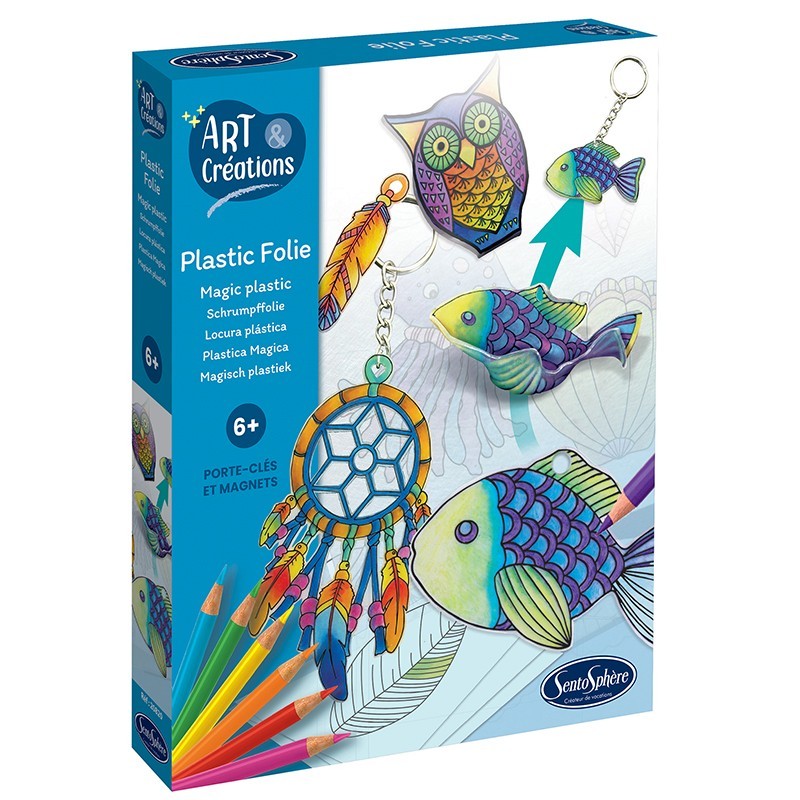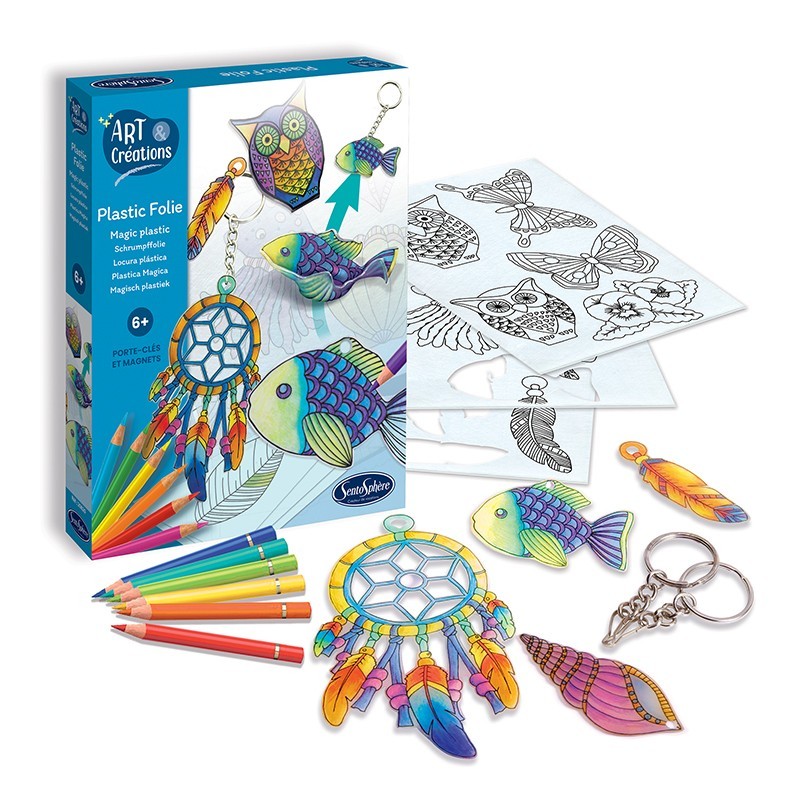  
Create cute charms, keychains and magnets all the while discovering the magic of shrinkable plastic!
6 years +
Produit expédié sous 24h
SAV disponible au 01 40 60 72 65
Have fun creating beautiful charms, keychains and magnets out of thermo-shrinkable plastic! Colour the printed and pre-cut designs on the plastic sheets before putting them in the oven at 180°C.
A couple minutes later, the illustrations will have shrunk by 7 times their size and thickened to become nice and rigid creations! You can also use the plain sheet provided to create your own designs!
3 thermo-shrinkable plastic sheets with pre-cut illustrations
1 plain thermo-shrinkable plastic sheet
1 magnetic adhesive sheet
2 key chains
10 coloured crayons
Box made of more than 80% recycled cardboard