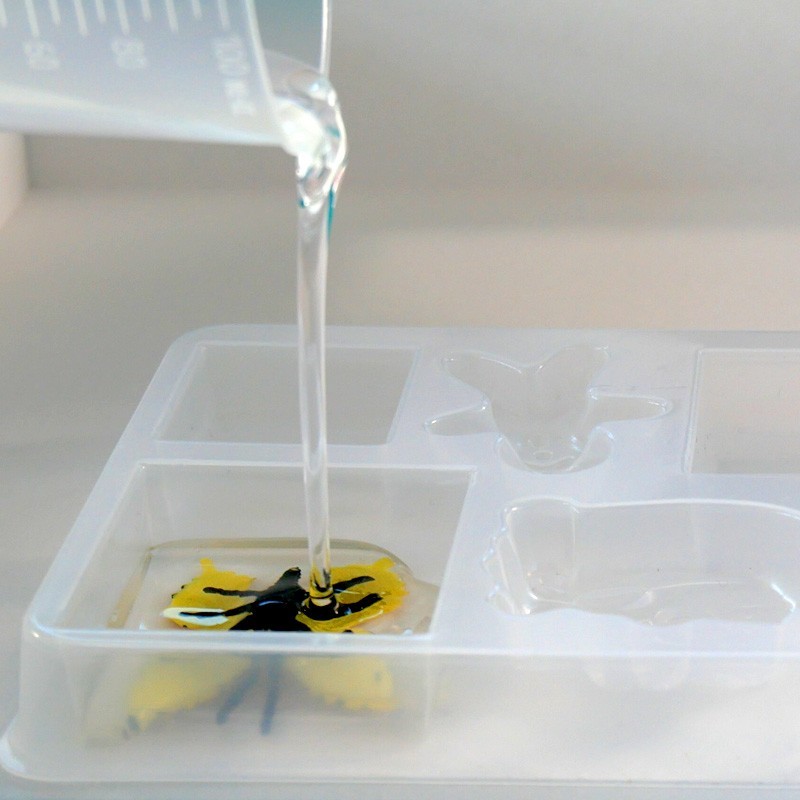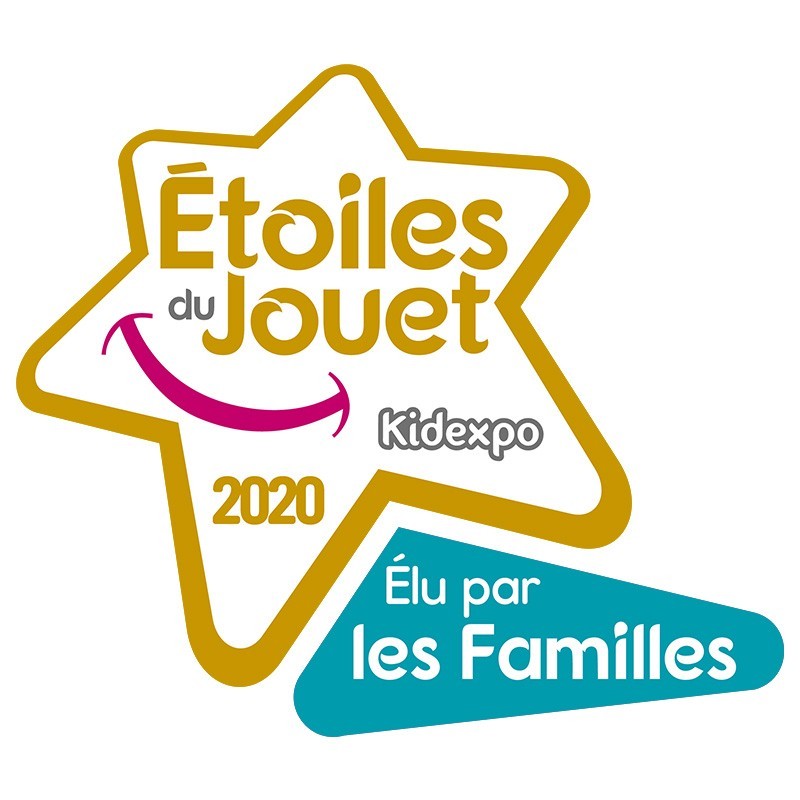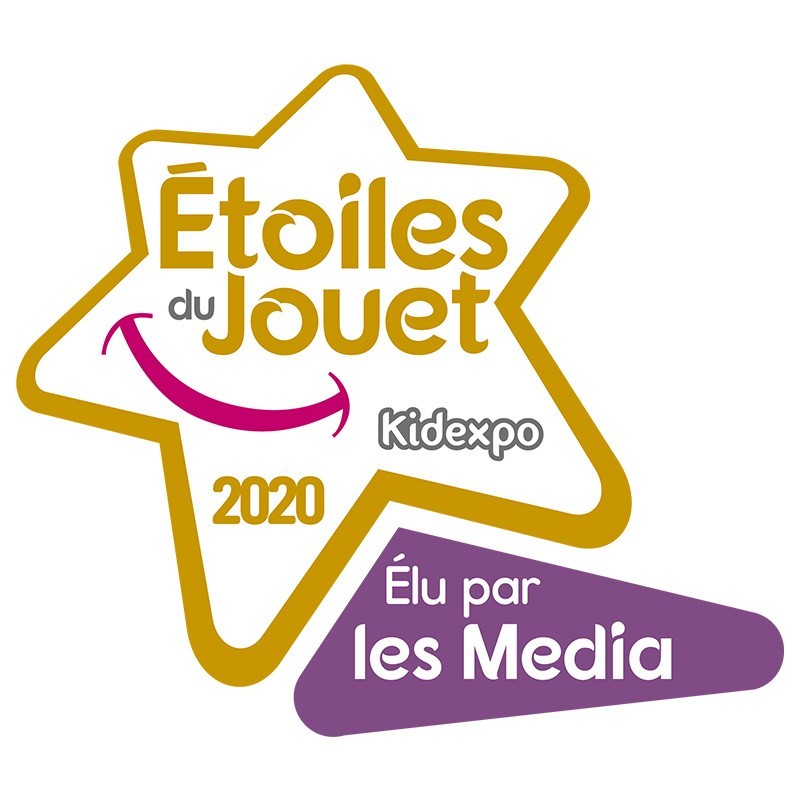  
Creating beautiful translucent jewels with shiny and colourful inclusions is a magical experiment!

Make your own fabulous designs with this creative set, by adding inlays like insects, butterflies and iridescent glitter!  All manipulations are easy and risk-free.

You can achieve this by simply mixing together the resin and catalyst, adding a few drops of colorant if you wish and then pouring the mixture into your choice of moulds. 20 hours later your creations can be removed from their moulds easily, now transformed into superb paperweights, key rings or diamonds! A magical experience ... and a creative one too.
This kit has won the French award "les Etoiles du Jouet" in 2020 in the "Create and Imagine" category.
120ml of resin
100ml of the catalyst agent
3 colourants (red, blue, yellow)
3 pipettes
2 beakers
1 positioning stick
1 glove
1 pot with glitter chunks
plastic insects
key chains
1 diamond silicone mould
1 protective table cloth
1 mould
Box made of more than 80% recycled cardboard
Tray made of 70% recycled plastic
Je ne l'ai pas encore offert mais j'adore le concept
published the 10/07/2023 following an order made on 10/07/2023
by Virginie B.
Ma fille de 10 ans est ravie d'autant que les recharges sont désormais disponibles. Il ne me reste plus qu'à trouver d'autres moules !!
published the 22/12/2022 following an order made on 22/12/2022
by Caroline C.
Mes enfants ont adoré faire des objets en résine. Le rendu est vraiment beau, les objets ont bien séché sauf un (car trop de paillettes). La méthode est très simple, les possibilités sont nombreuses (mélanger différents colorants ou paillettes, dans des formes différentes, avec ou sans inclusion...). Je regrette qu'on ne puisse pas faire d'inclusion avec des éléments organiques ramassés en forêt par exemple, je n'ai pas non plus trouvé de recharge pour la résine mais j'imagine que c'est prévu, comme pour d'autres jeux Sentosphère. Les inclusions sont forcément limitées dans la boîte, j'aurais aimé pouvoir acquérir un petit lot supplémentaire. C'était une belle expérience pour nous et nous continuerons à faire des objets en résine !
published the 19/09/2022 following an order made on 19/09/2022
by Lisa K.
De belles créations possibles.
published the 15/06/2022 following an order made on 15/06/2022
by Nathalie G.