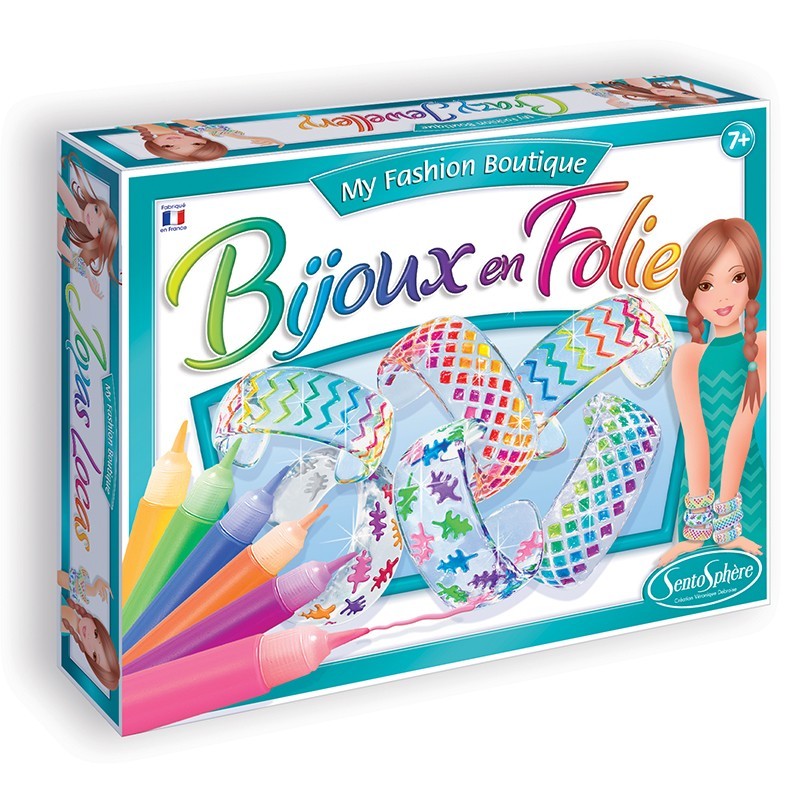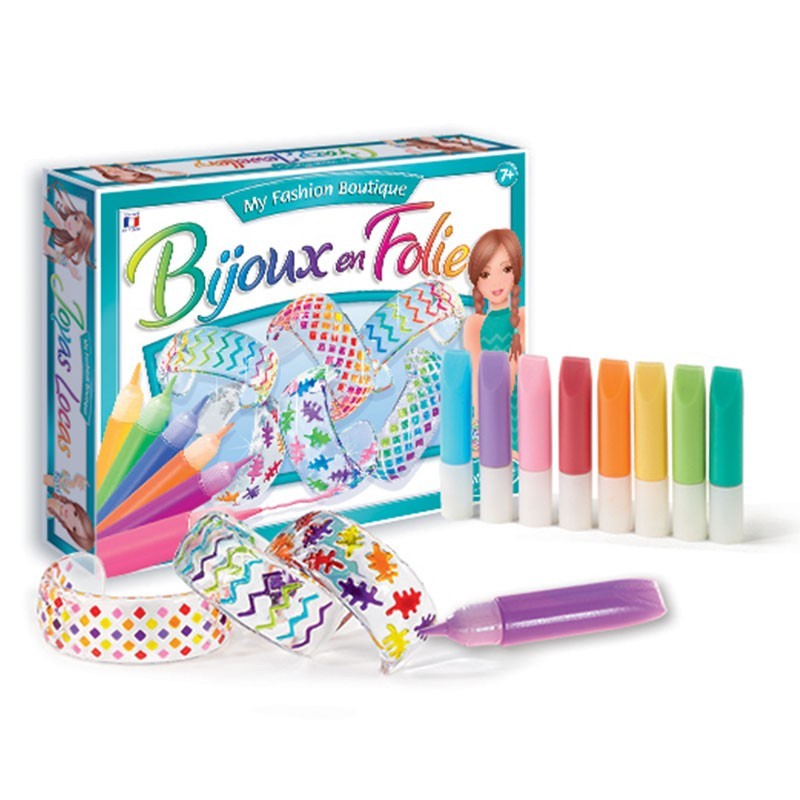  
This creative kit contains 3 transparent bracelets that can be painted and repainted using 10 translucent stained-glass colours. Children will love creating their own items of jewellery!
This can also be a perfect activity for a birthday party.
Our tips & tricks
Once the window colour paint is dry, you can remove it from your rings with the help of a toothpick or the tip of a pen. You can then start over by painting the patterns with new colours.
With the excess of window colour paints, you can also create beautiful drawings to decorate your windows, refrigerator or any cold surface in your house. You can use a plastic sleeve to continue using this kit once you are done making your mobile. Here are the easy steps to follow:
Put a drawing inside the plastic sleeve
Draw the outlines with window colour paint
Leave to dry and fill in the rest of the shape with window colour paint
After a few hours, the paint will be completely dry and translucent. You can now place it on your windows, refrigerator or any cold surface
You can reposition your creations as much as you want!
3 plexiglass bracelets
10 tubes of stained-glass paint
Box made of more than 80% recycled cardboard
Tray made of 70% recycled plastic
attention taille enfant.
published the 03/11/2023 following an order made on 22/10/2023
by Laéticia P.
Je pensais trouver plus de bijoux a fabriquer
published the 10/07/2023 following an order made on 10/07/2023
by Virginie B.
Très bon!
published the 28/12/2022 following an order made on 28/12/2022
by Quentin P.