Puzzle 100 pièces " Cherche et trouve " - Sports d'Hiver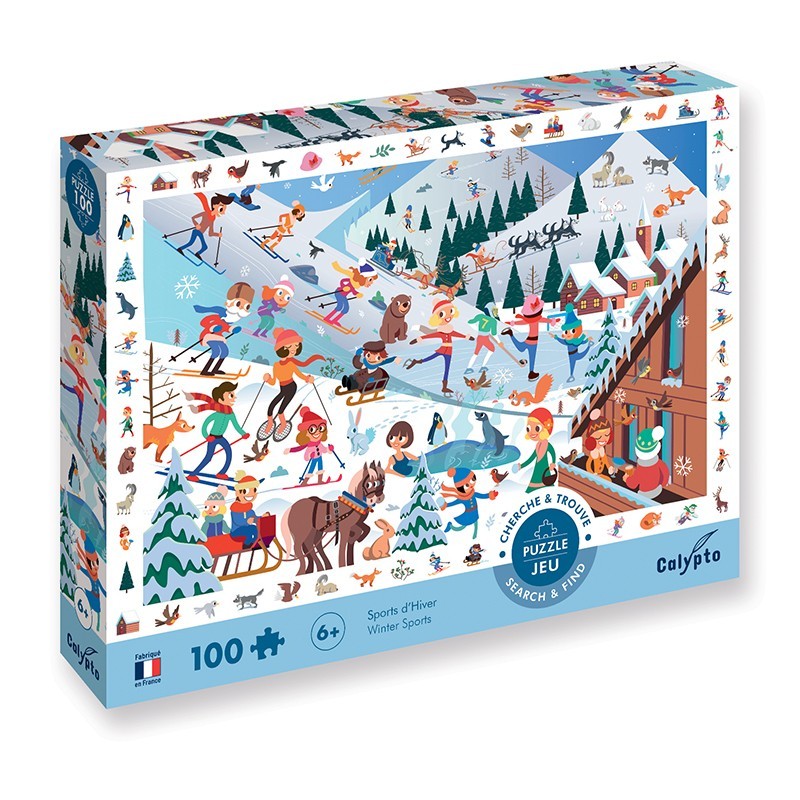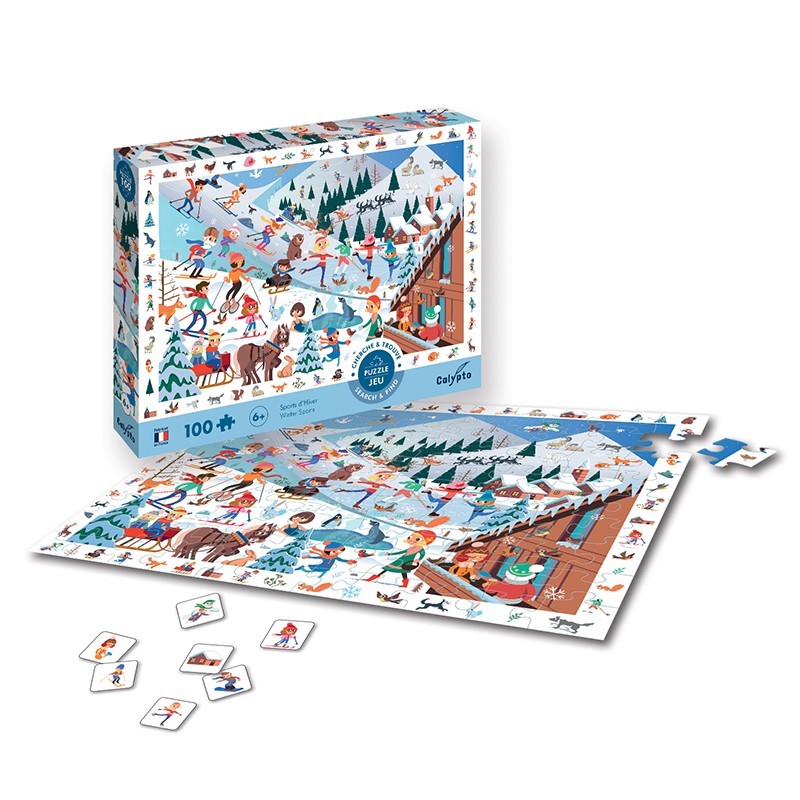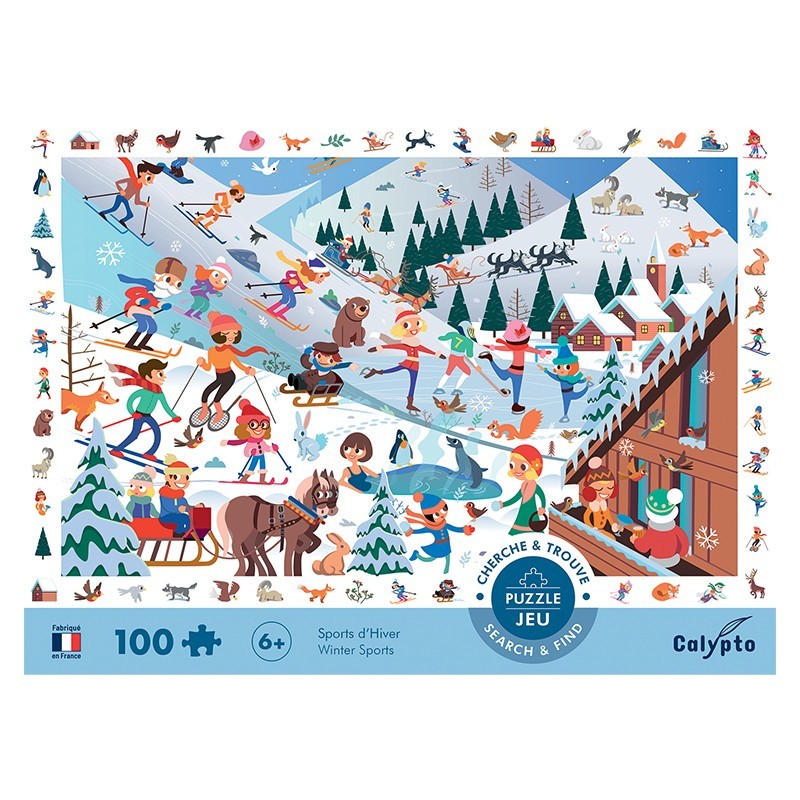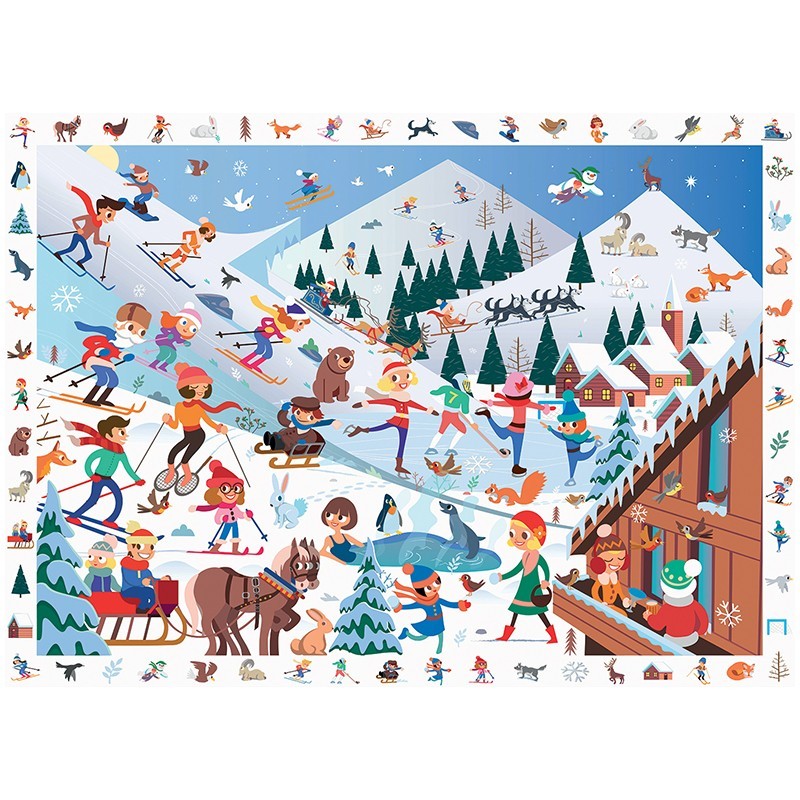  
This "Seek and Find" puzzle on the theme of "Winter Sports" is made up of 100 pieces + 58 pawns. Once the puzzle has been completed, the child can have fun alone or with the family finding the 58 illustrations of the pawns on the puzzle.
6 years +
Fabriqué en France
Produit expédié sous 24h
SAV disponible au 01 40 60 72 65
A large 61 x 42 cm puzzle with 5.5 x 4.7 cm pieces in subtle and bright colors will allow kids from 6 years old to play with their family after having completed it. Using the 58 game pawns provided in the box, players will have fun rediscovering winter sports activities. The kids will be able to reconstitute the drawing based on the model poster provided. A calm, fun and educational activity allowing the kids to develop their sense of observation, their memory and their logic.

 An eco-designed product 
This range is produced in France and has been developed in an eco-design logic in order to be able to have fun while respecting our planet and the generations to come. Here is a list of the responsible actions implemented during the design of this product:                       
A cardboard box made of at least 80% recycled material 

Puzzle pieces made of 70% recycled material

100 % of the value of this product is made in France
100 pièces (Puzzle réalisé 61 x 42 cm)
1 poster à taille réelle
58 pions de jeu
Boîte et puzzle en carton à au moins 80% recyclé
mignon !
published the 09/10/2023 following an order made on 09/10/2023
by Marie-Clotilde R.