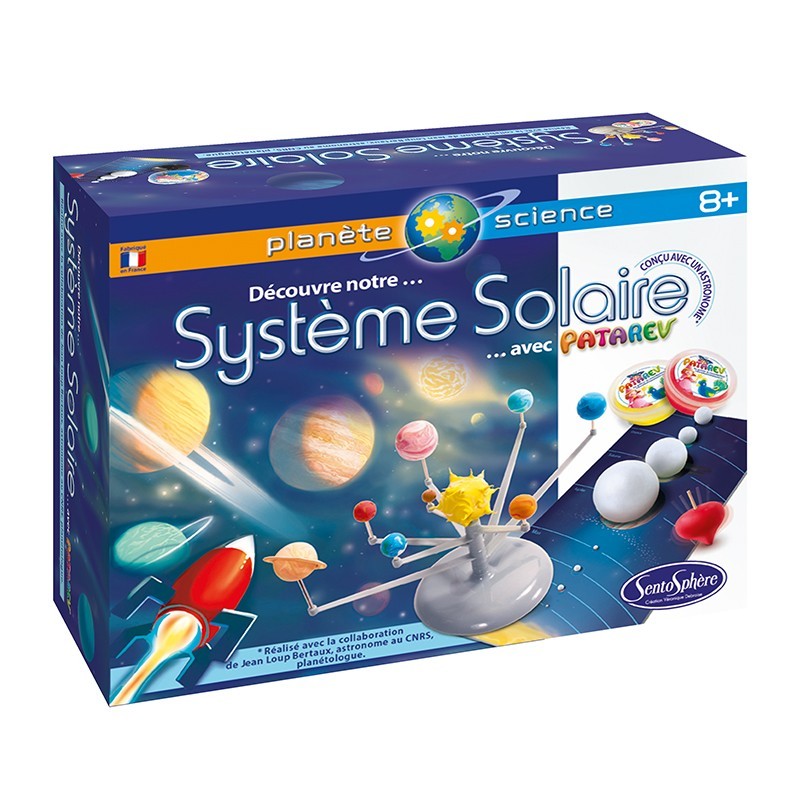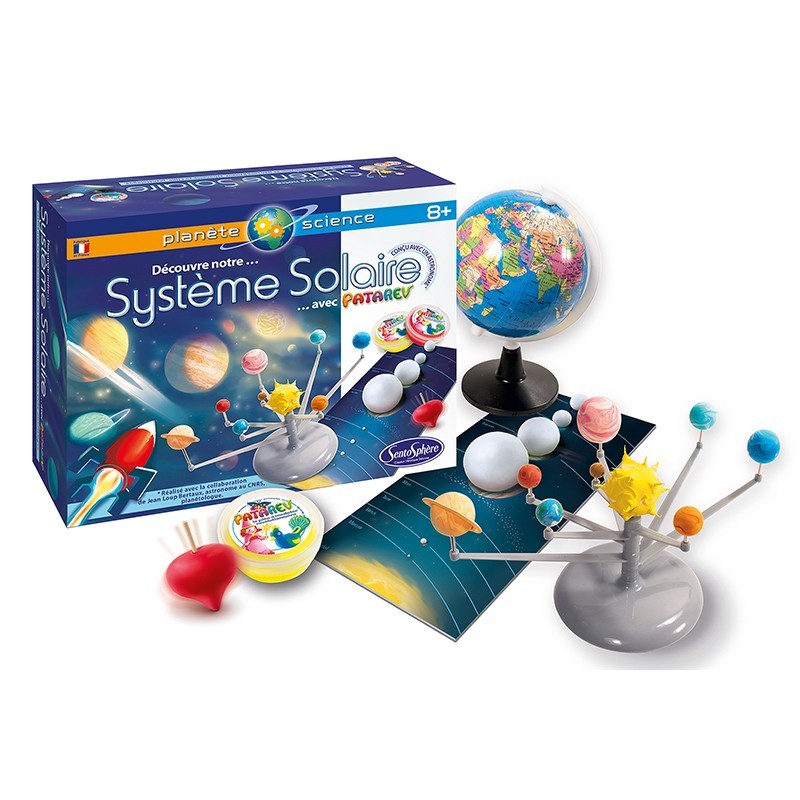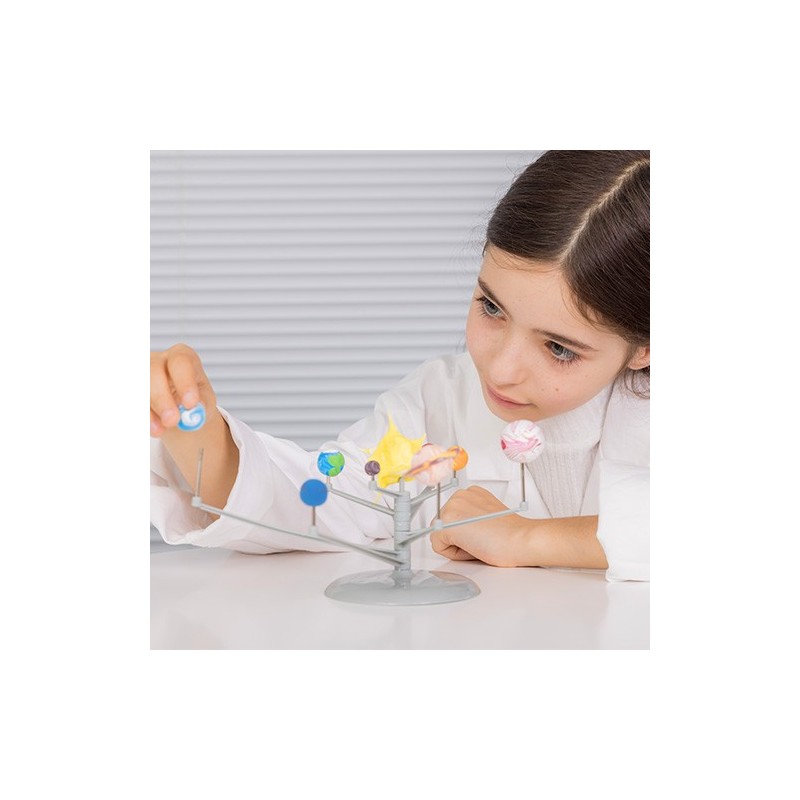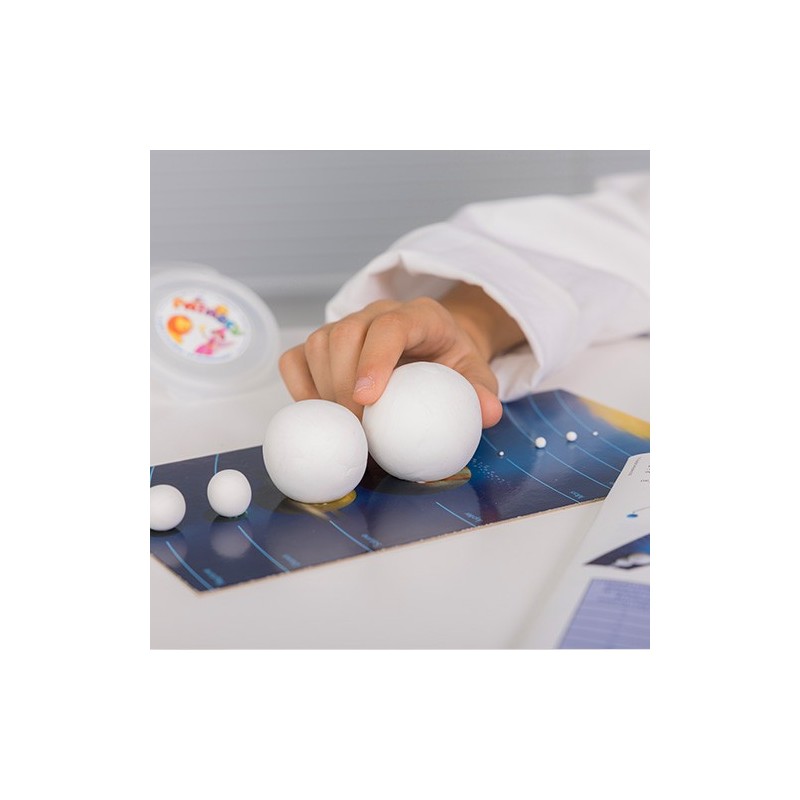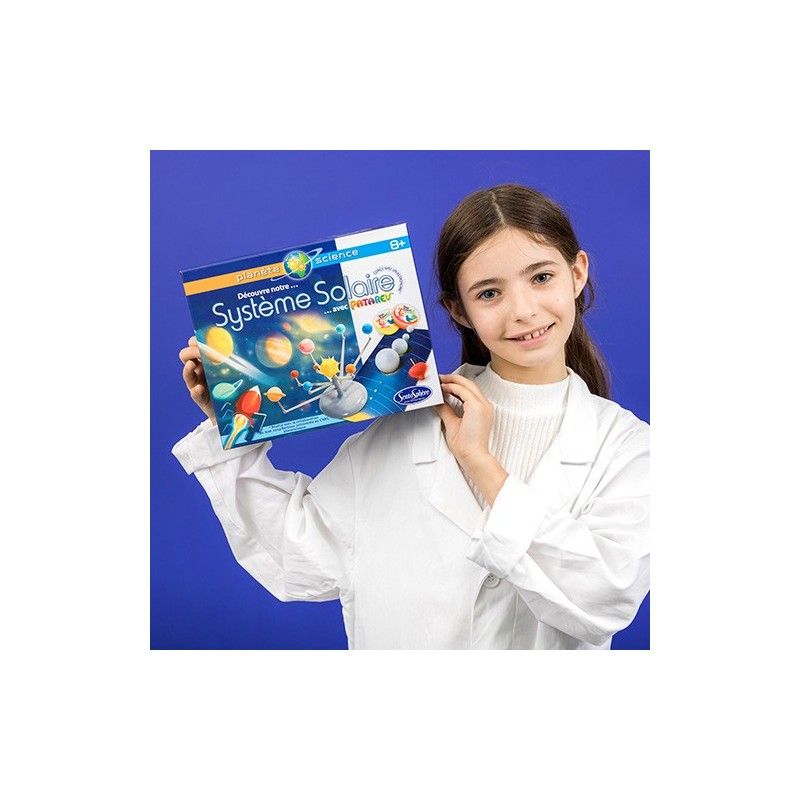  
This kit was developed with the help of an astronomer to help you discover our Solar System with fun, scientific experiments.
8 years +
Produit végan
Produit expédié sous 24h
SAV disponible au 01 40 60 72 65
5 experiments to scale down the planets, recreate the Solar System, discover the eclipse phenomenon, observe the Earth's movements and understand why there are seasons.
These fun and educative discoveries have been developed with the help of Jean-Loup Bertaux, astronomer at the CNRS and planetologist.
1 pot of Patarev (30g)
4 pots of Patarev (18g)
1 presentation board
1 rotative rack
1 rotatif globe
1 spinning top stem
1 sculpting knife
Box made of more than 80% recycled cardboard