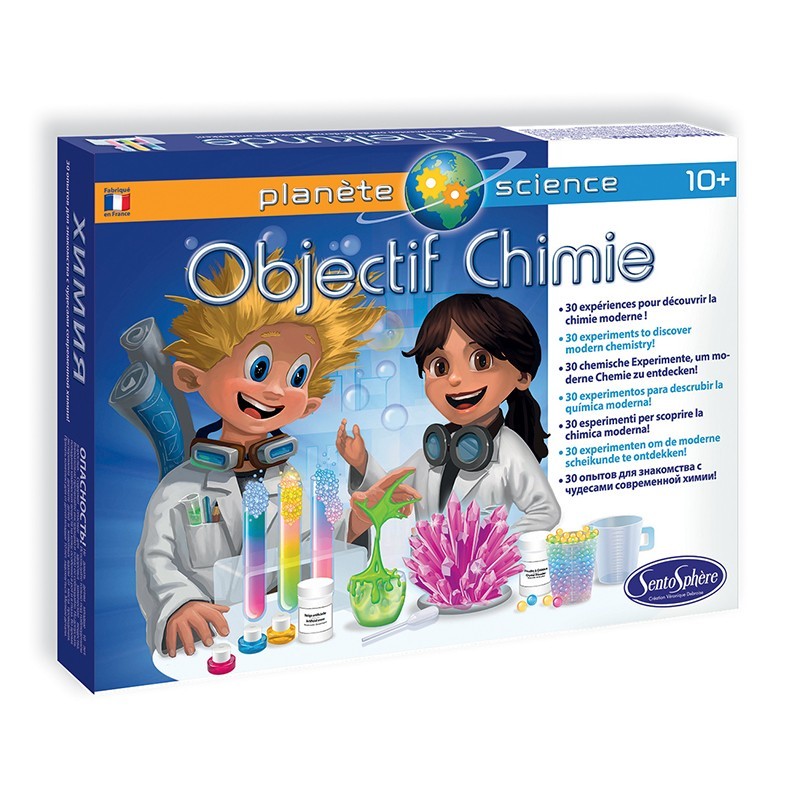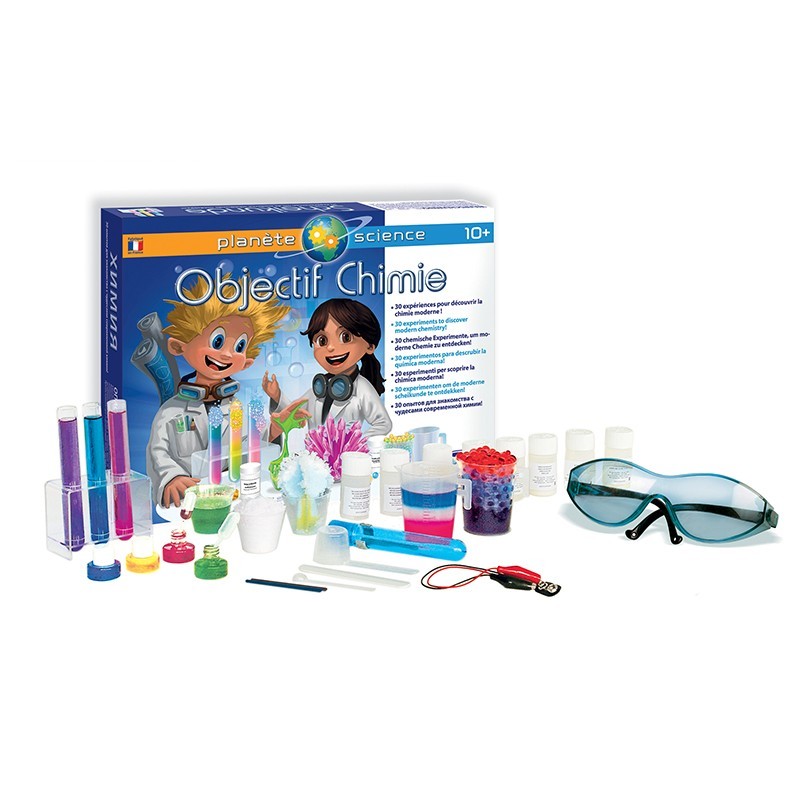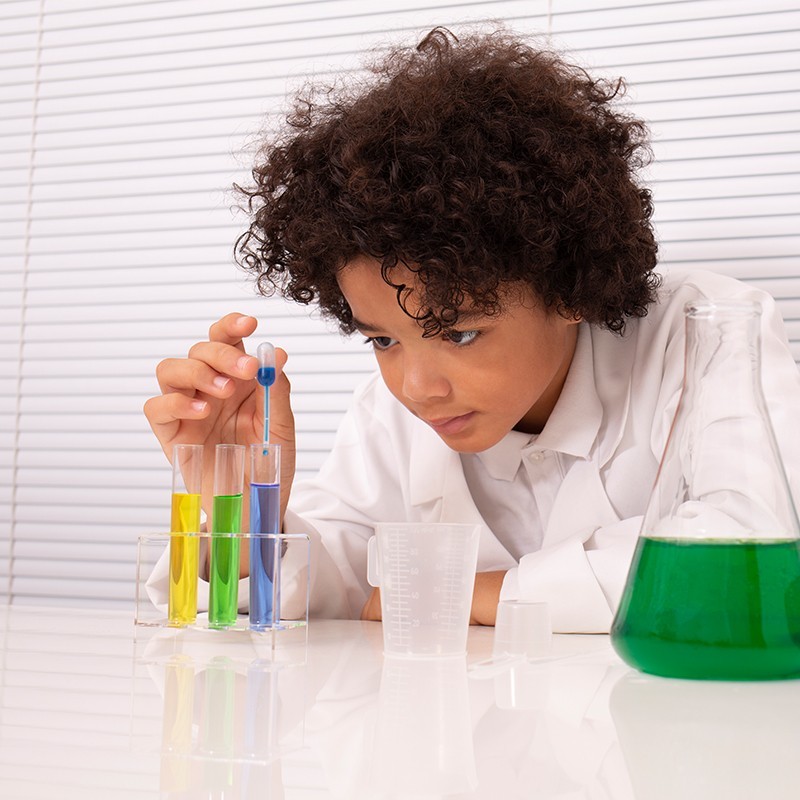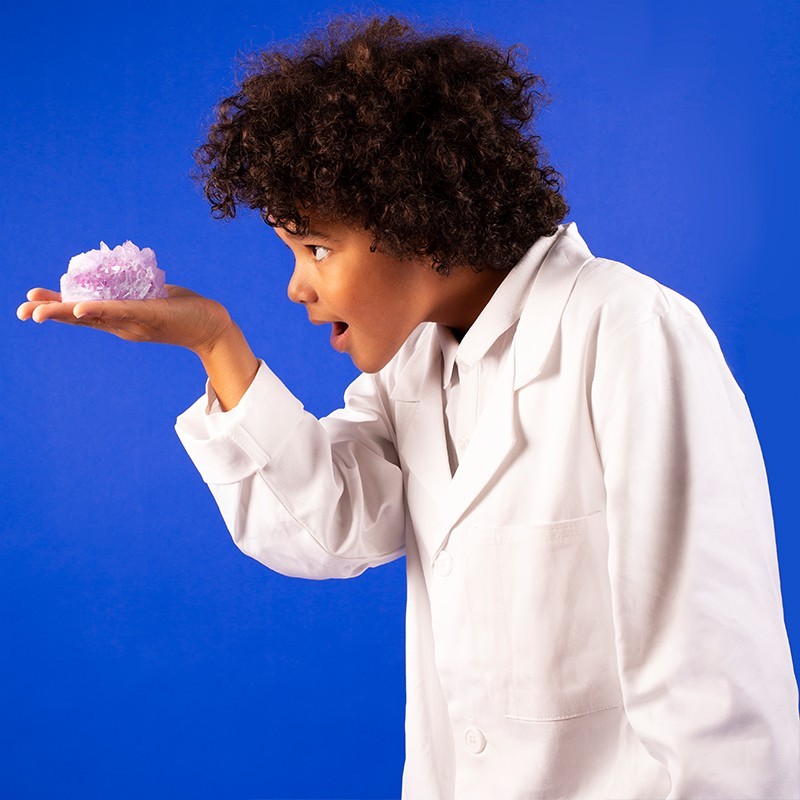  
Enjoy this fun, innovating and fascinating scientific kit that will help you discover the world of chemistry and physics through 30 concrete experiments!
10 years +
Fabriqué en France
Produit végan
Produit expédié sous 24h
SAV disponible au 01 40 60 72 65
This mini laboratory will help children easily understand chemistry by making 30 scientific experiments with 12 different raw materials.
They will be able to create their own gels, artificial snow, bubbles, effervescent experiments, and even discover the principles of chromatography and pH metrics.
This kit was specially designed to help chemistry become a fun discipline and to better understand what is described in school books!
A perfect kit to discover tomorrow's scientific talents!

1 test tube holder
4 colourants
2 droppers
1 spatula
2 graphite leads
3 test tubes
1 blotting paper sheet
1 battery contact clip
2 beakers
2 mini beakers with lids
2 measuring teaspoons
1 pair of safety glasses
8 chemicals in jars
1 bubble tube
Box made of more than 80% recycled cardboard
Tray made of 70% recycled plastic