La Chimie des Slimes Extraordinaires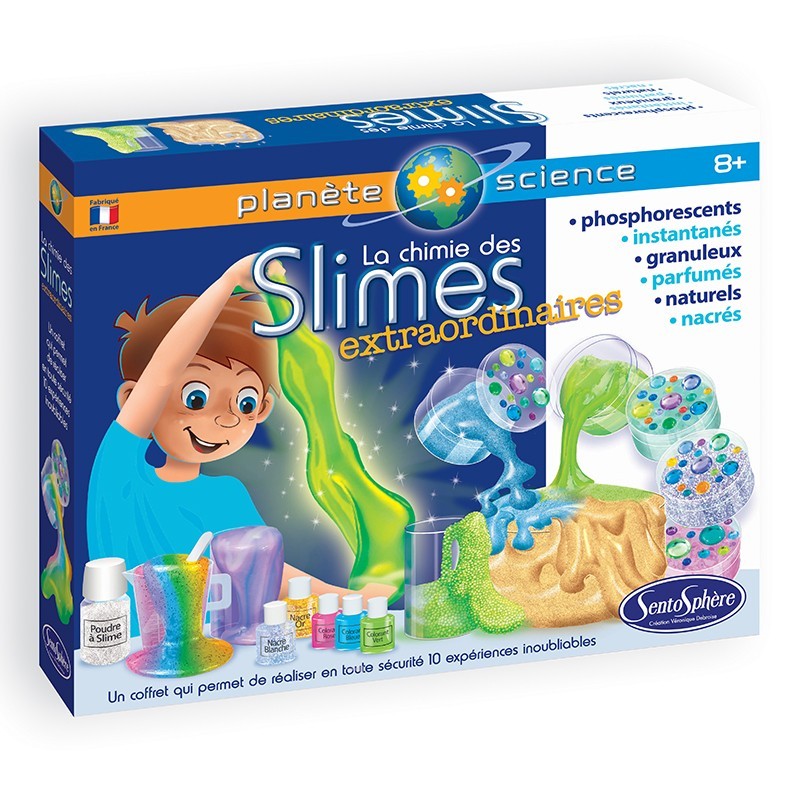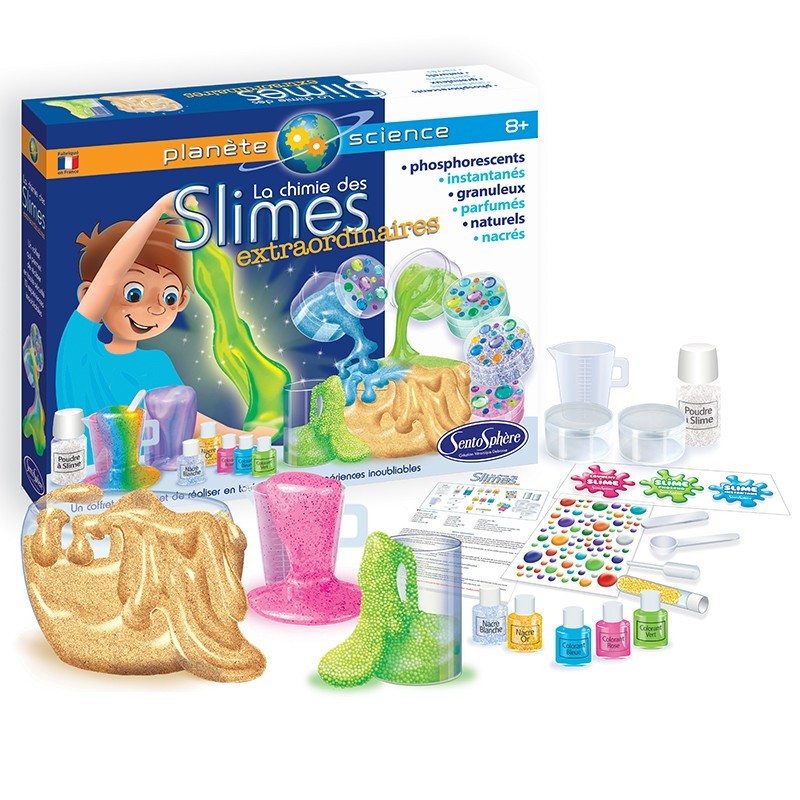  
The little chemist apprentices will be astonished by the numerous experiments of this kit to discover different types of Slimes and textures made of non-toxic natural rubber powder and cosmetic colourants.
8 years +
Fabriqué en France
Produit végan
Produit expédié sous 24h
SAV disponible au 01 40 60 72 65
This fun scientific laboratory will help you create golden, silvery, pearly, sandy, grainy, scented and phosphorescent Slimes! It is quick and easy to make as all manipulations are carried out with non-toxic and cold ingredients.
Have fun mixing the 3 scented neon colourants and the nacred pigments to create the Slimes of your dreams! You can even add glitter and polystyrene beads for more texture.
Children will just love creating their own Slime all the while discovering new textures. The origins and property of each ingredient is thoroughly explained for a fulfilling scientific and sensorial discovery!
Your Slimes can be kept for several weeks in the provided boxes that you can decorate with adhesive rhinestones and stickers.
Safe ingredients and formulas
All Slimes in this kit are made with non-toxic natural rubber powder and cosmetic colourants and have been tested under medical supervision according to the Toy and Cosmetic Norms to respect our children's skin.
20 g of Slime powder
1 instant slime gel flask and its activator
6 boxes
1 sheet of transfers and 3 stickers to customize the boxes
3 cosmetic scented colourants
1 phosphorescent pigment
2 scented nacres
1 pot of polystyrene beads
1 tube of glitter
1 measuring spoon
1 spatula
6 droppers
1 beaker
Box made of more than 80% recycled cardboard
Tray made of 70% recycled plastic