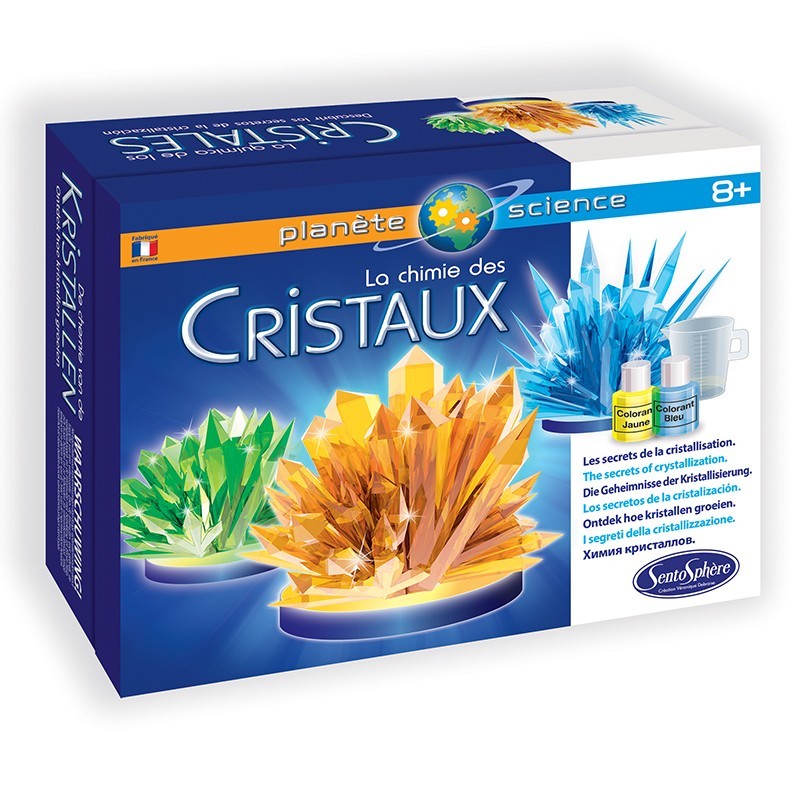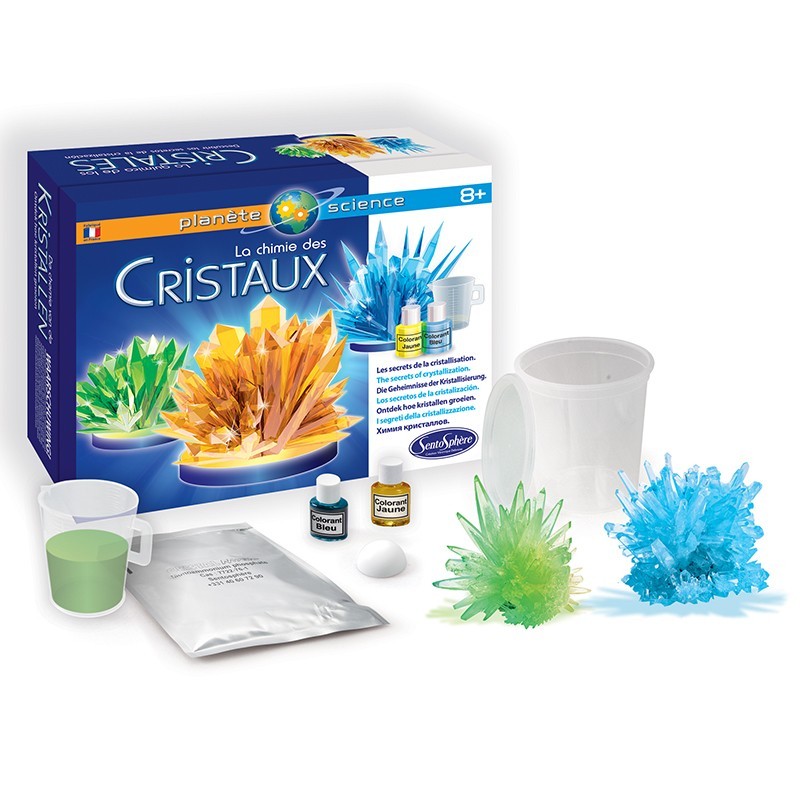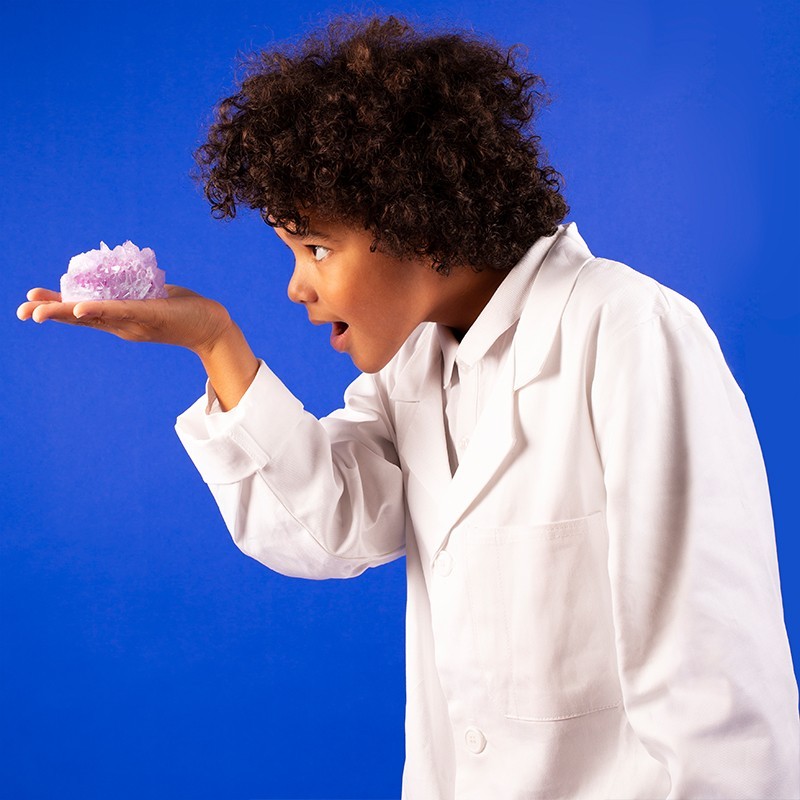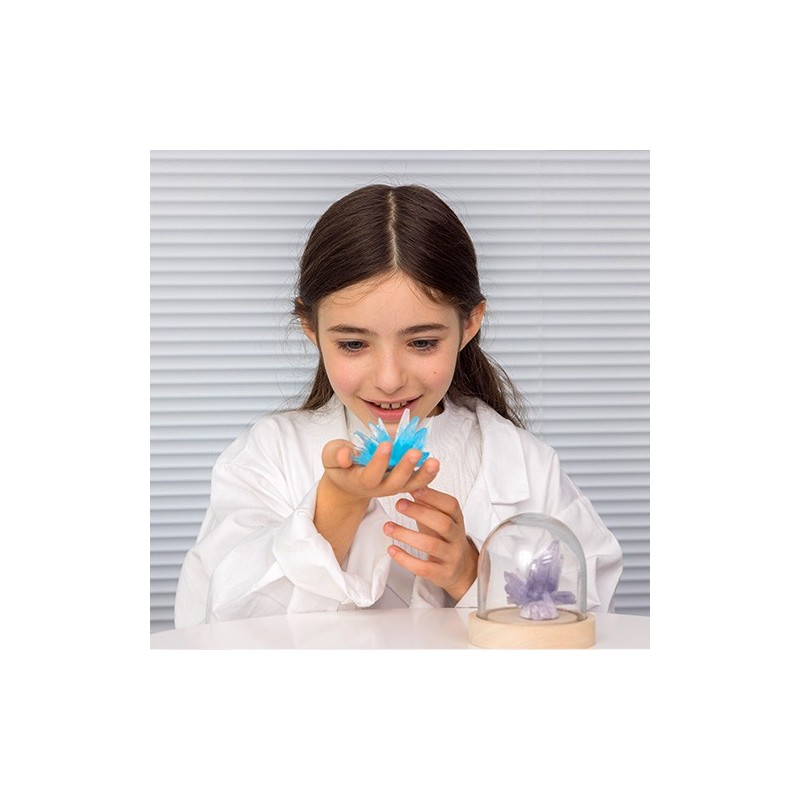  
Thanks to this scientific kit, growing amazing crystals in a couple days just became possible!
You will have at your disposal all the necessary elements to grow colourful crystals all the while discovering the complex crystallisation phenomenon.  Have fun with the 2 provided colourants to create minerals with your favourite colours: emeralds, citrine or aquamarines!
A fun and educational activity to learn more about precious stones!
2 crystal powder sachets
2 supports to facilitate crystallization
1 beaker
1 crystallization pot
2 colourants
Box made of more than 80% recycled cardboard
c'est un cadeau pour noel non vérifié
published the 20/12/2022 following an order made on 20/12/2022
by France Marie J.
Très sympa à réaliser avec les enfants. Un point qui pourrait être amélioré: un livret pédagogique. La notice contient certaines explications « chimiques «  au delà de la simple réalisation mais assez peu et pas de façon pédagogique.
published the 15/06/2022 following an order made on 15/06/2022
by Nathalie G.