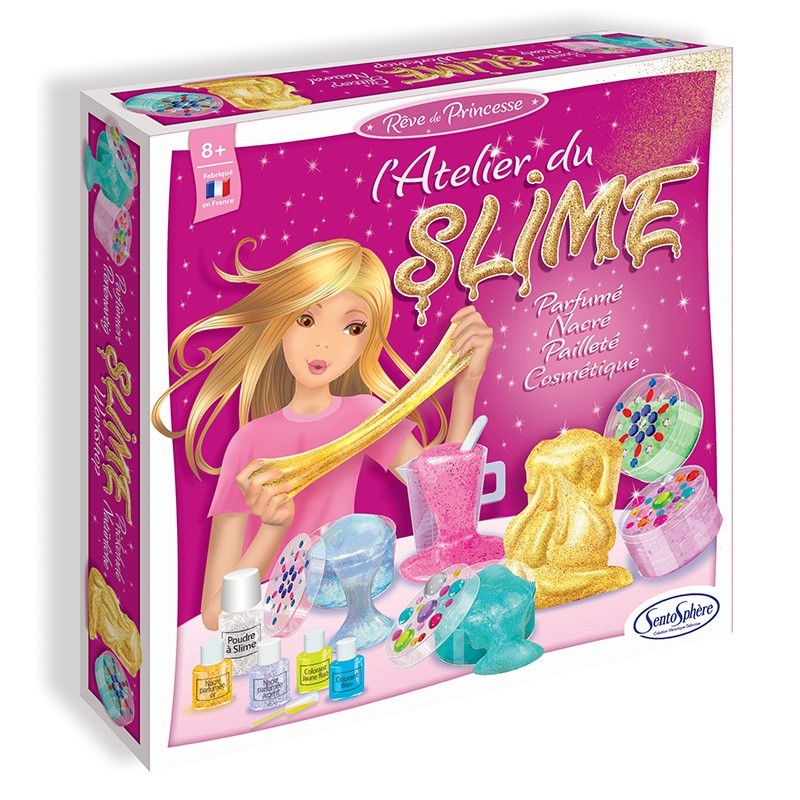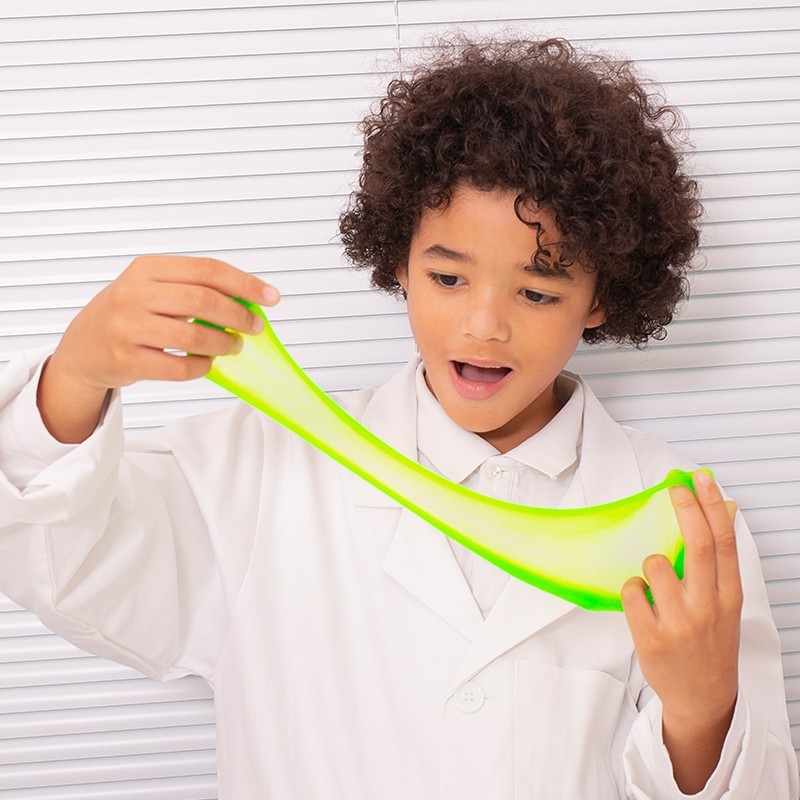  
With this DIY kit, create your own colourful and glittery slimes with natural rubber powder and non-toxic colourants!
8 years +
Fabriqué en France
Produit végan
Produit expédié sous 24h
SAV disponible au 01 40 60 72 65
In a couple minutes, with just water, natural rubber powder and cosmetic colourants, you will be able to create 8 original, sparkling and scented slimes!
Each Slime can be kept several weeks in one of the plastic boxes that can be decorated with adhesive rhinestones!
Safe ingredients and formulas
This DIY kit has been tested according to the Toy and Cosmetic regulations. All the ingredients and formulas it presents are non-toxic and are completely safe for children's skin. Our slimes are made of natural rubber powder along with food and cosmetic colourants that are tested under dermatological control.
20 g of Slime powder
5 boxes to decorate
1 sheet of adhesive rhinestones to decorate the boxes
3 cosmetic scented colourants
2 cosmetic glittery nacres
5 droppers
1 measuring spoon
1 beaker
1 spatula
Box made of more than 80% recycled cardboard
Tray made of 70% recycled plastic