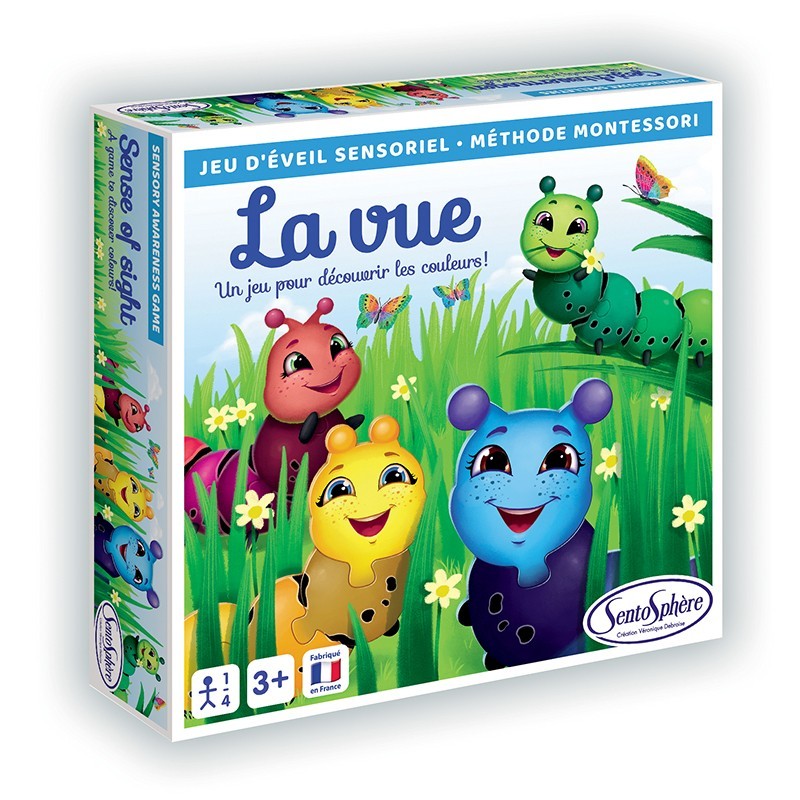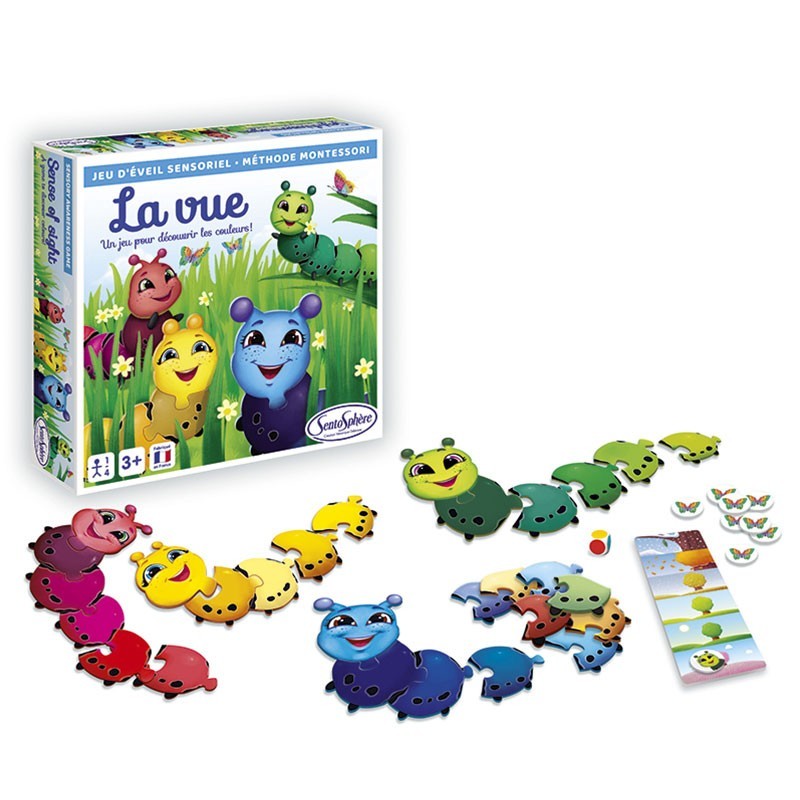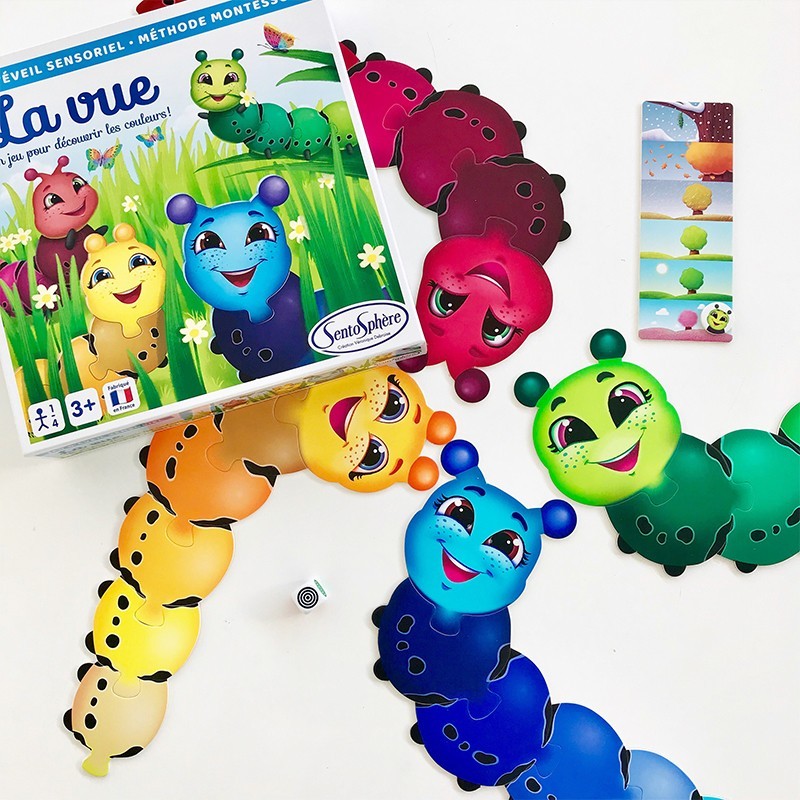  
During this sensory, fun, educative and cooperative game, children will have to reassemble caterpillars with all the correct shades before they turn into beautiful butterflies! Their best ally will be their sense of sight that will help them identify all different colours shades to assemble them in the right order.
This game presents two sets of rules. The first one is based on observation to complete puzzles, the second one will help you learn different colour names! Children can play with this game starting 3 years old.
Educative Method
This sensory experience to awaken your sense of sight is based on observation and reflexes to easily learn colour names. This game can be played alone, with the Montessori auto corrective method, or with several players!
Our sensory game range, based on the Montessori method, explores an educative method that believes children should discover their environment through their senses and different experiments from which they can learn on their own.
4 caterpillars, of 7 pieces each, to assemble
1 dice
1 little gameboard
1 caterpillar pawn
17 butterfly pawns
Box and pawns made of more than 80% recycled cardboard
Assistante maternelle, je trouve l'idée bonne mais la réalisation moins, déçue de ce jeu le dégradé de couleur du plus foncé au plus clair se termine par une pièce finalement plus foncée, ce qui dérange la compréhension des enfants, d'autre part une de nos chenilles a une pièce difficile à emboiter pour les petits comme pour les grands. Mauvaise conception, dommage l'idée est intéressante.
published the 17/11/2022 following an order made on 17/11/2022
by Evelyne D.