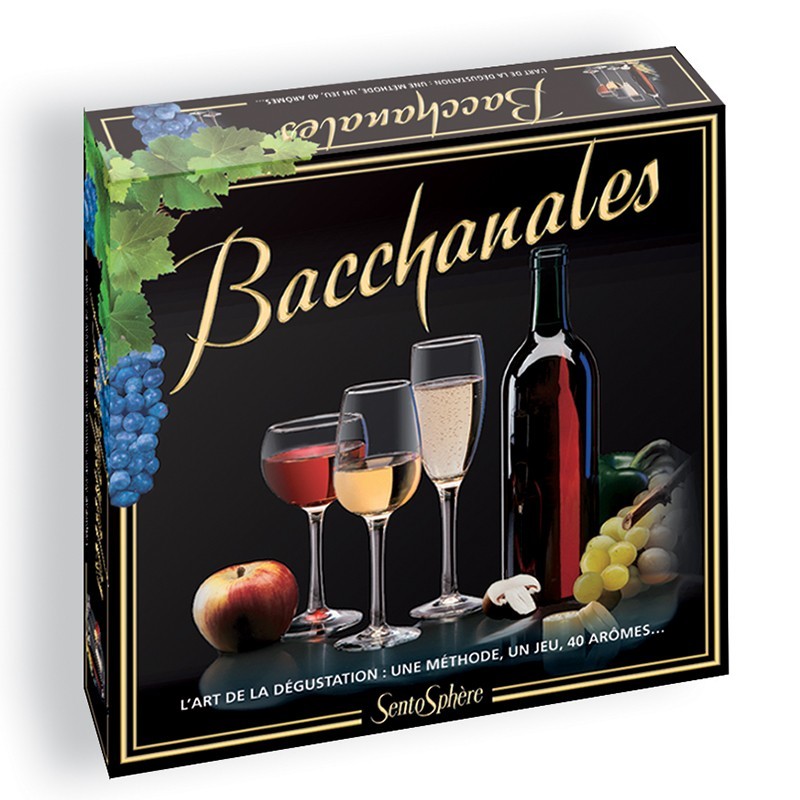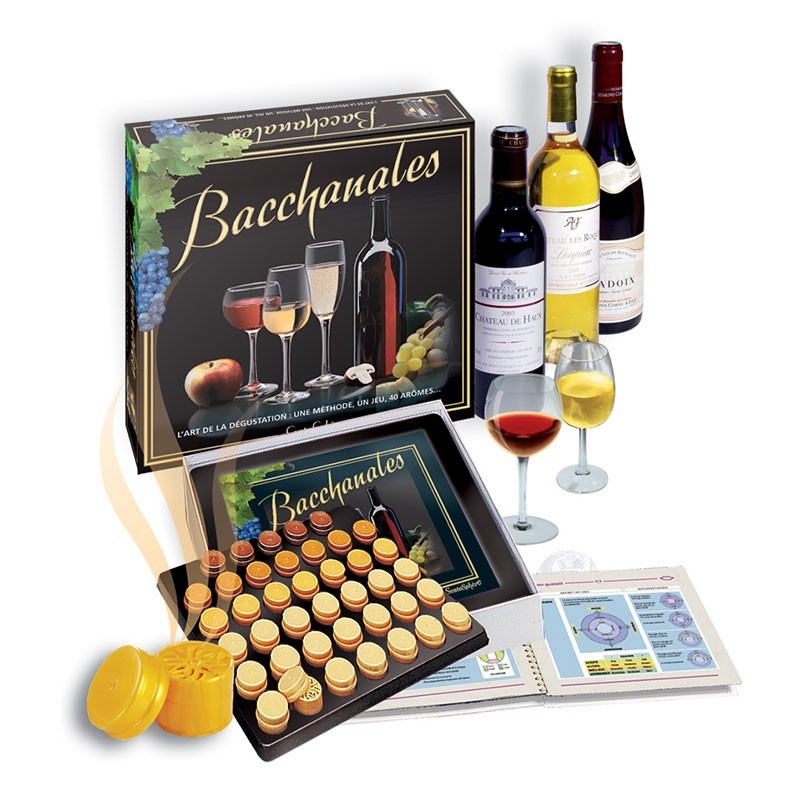  
Learn to taste a bottle of wine and initiate yourself into the world of oenology with the Bacchanales!
Fabriqué en France
Produit expédié sous 24h
SAV disponible au 01 40 60 72 65
Bacchanales is a wine tasting method which permits the wine amateur to discover the grape variety he is tasting, to discern the producing region, the vintage and even to learn the impressive vocabulary of the oenologist, just like a true professional. Very educational; clear and precise, the method is simple and is based primarily on the analysis of our olfactory perceptions and our capacity to analyse them. To do this, 40 aromas are presented in easy to handle capsules. The identification of the aromas in the wines helps us, using a set of tables, to identify the grape variety, then the region or the appellation. In addition, certain aromas will reveal the wine making method used and even its age. So, to impress all your friends, become a wine "nose" with Bacchanales!
40 olfactory references
1 guide
55 tasting sheets
1 set of instructions
1 glossary
Box made of more than 80% recycled cardboard