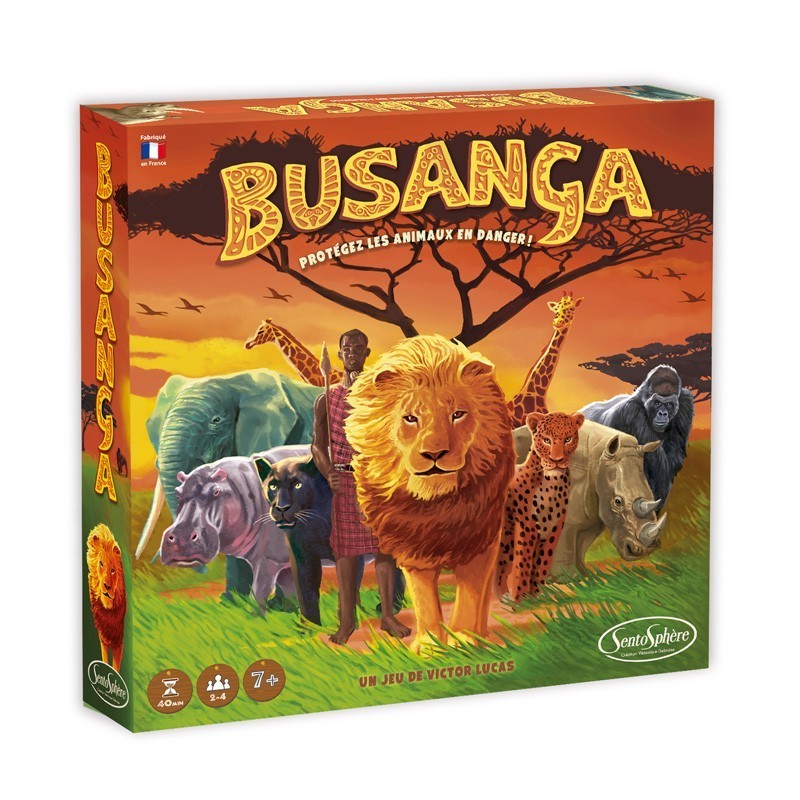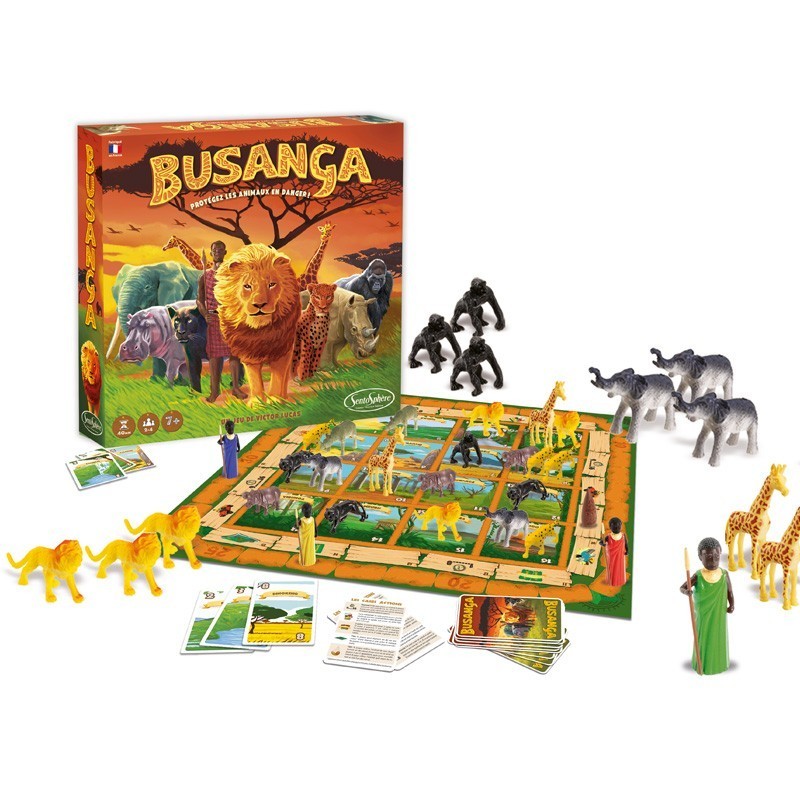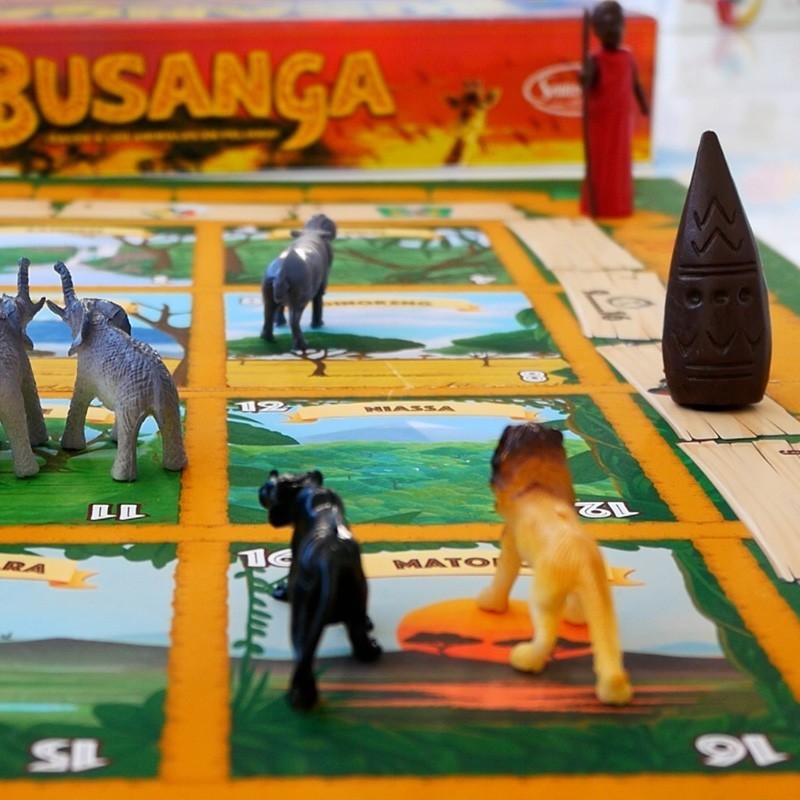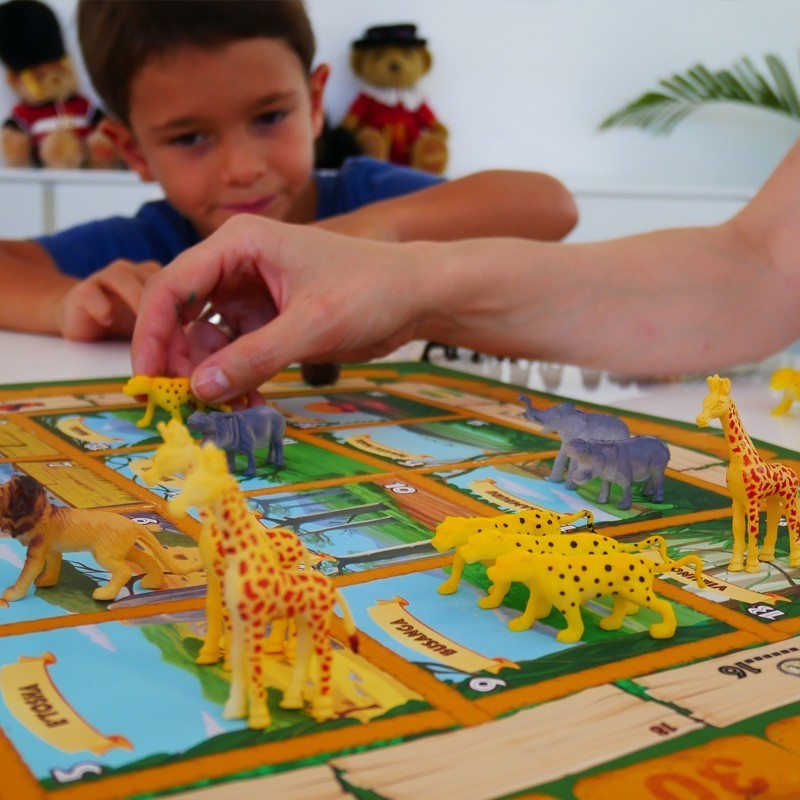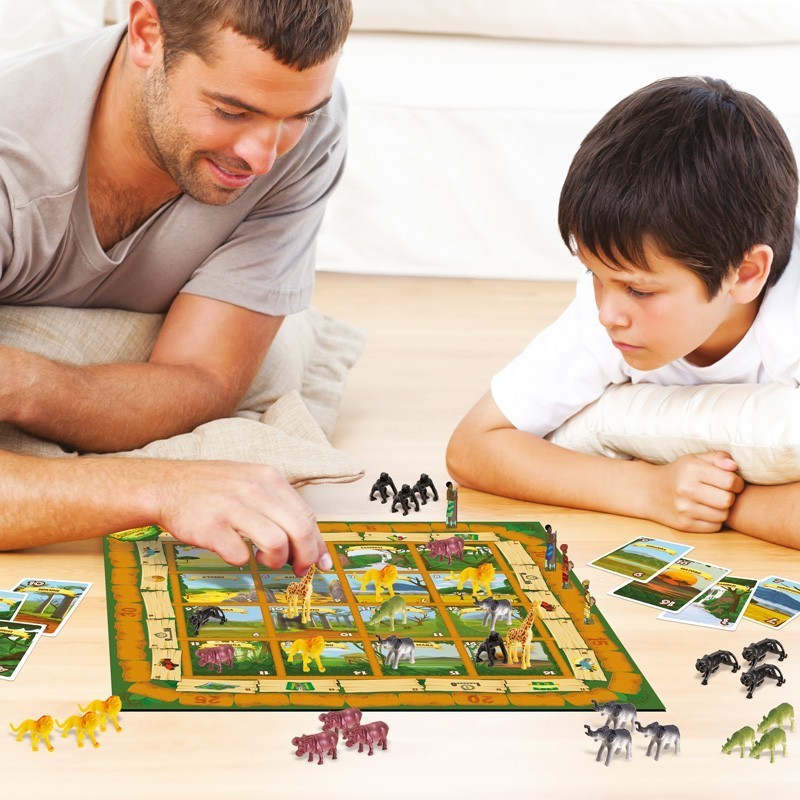  
This family game is as aesthetic as it is strategic and will be loved by all generations. It will take you to the heart of the African savannah to save 8 endangered species.
7 years +
Fabriqué en France
Produit végan
Produit expédié sous 24h
SAV disponible au 01 40 60 72 65
All players will incarnate Masai guides that need to bring the animals to different national
parcs where they will be protected. Sometimes, tourists or poachers will disturb the game but safe water sources will help them achieve their important mission!

This game was written by Victor Lucas, a French game creator that has been awarded several times at the As d'Or du Festival des Jeux de Cannes and the Concours International des Créateurs de Jeux de Boulogne Billancourt.

Since Sentosphere aims towards a more sustainable future and economy, for each Busanga game bought, Sentosphere will donate 0.50€ to a project of animal protection in Tanzania.
1 board
64 animal pawns
64 cards
4 player pawns
1 totem
Box made of more than 80% recycled cardboard
Tray made of 70% recycled plastic