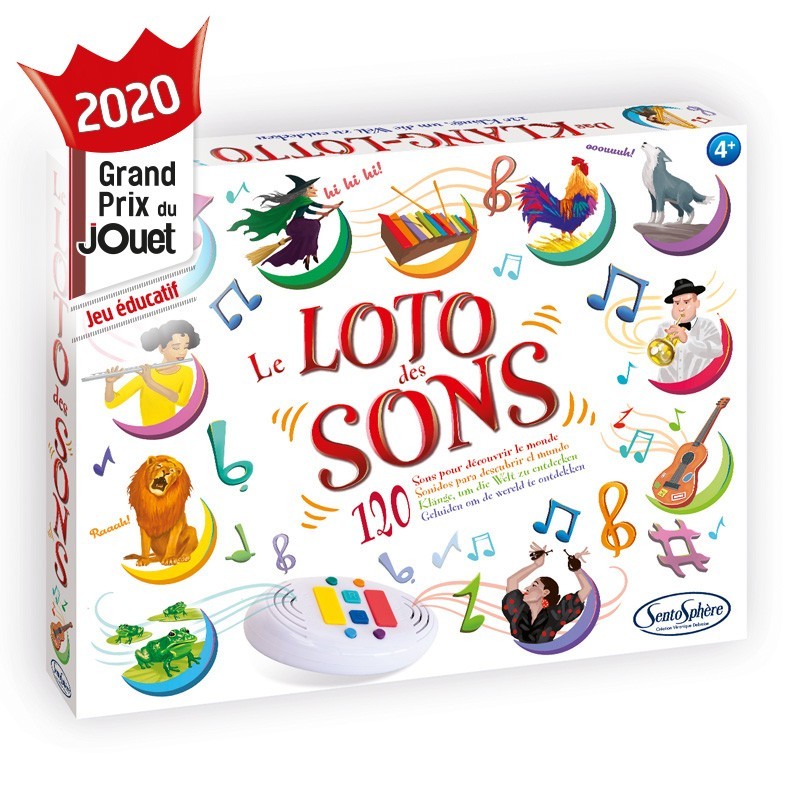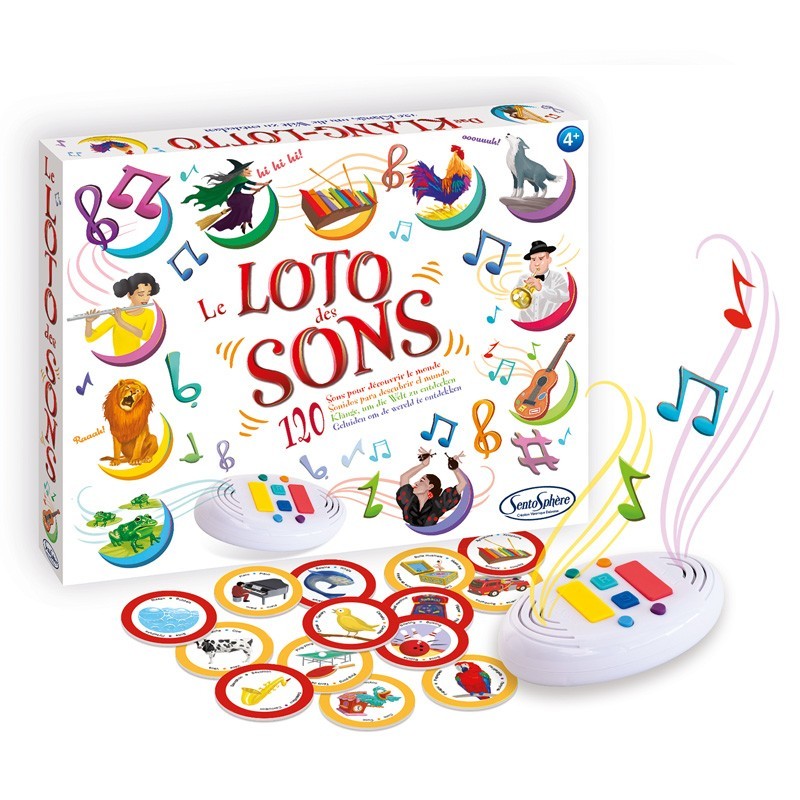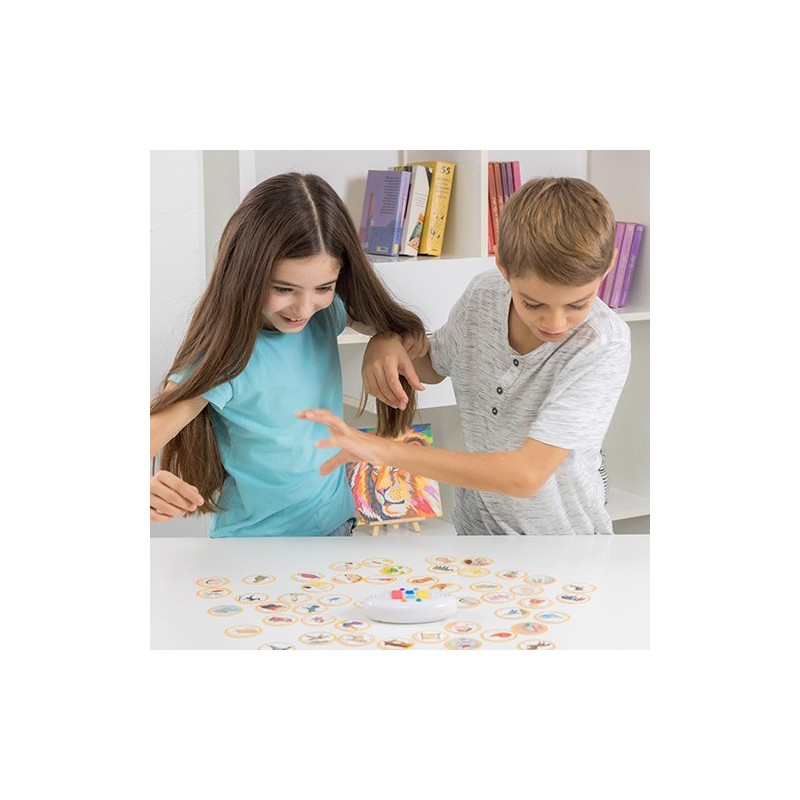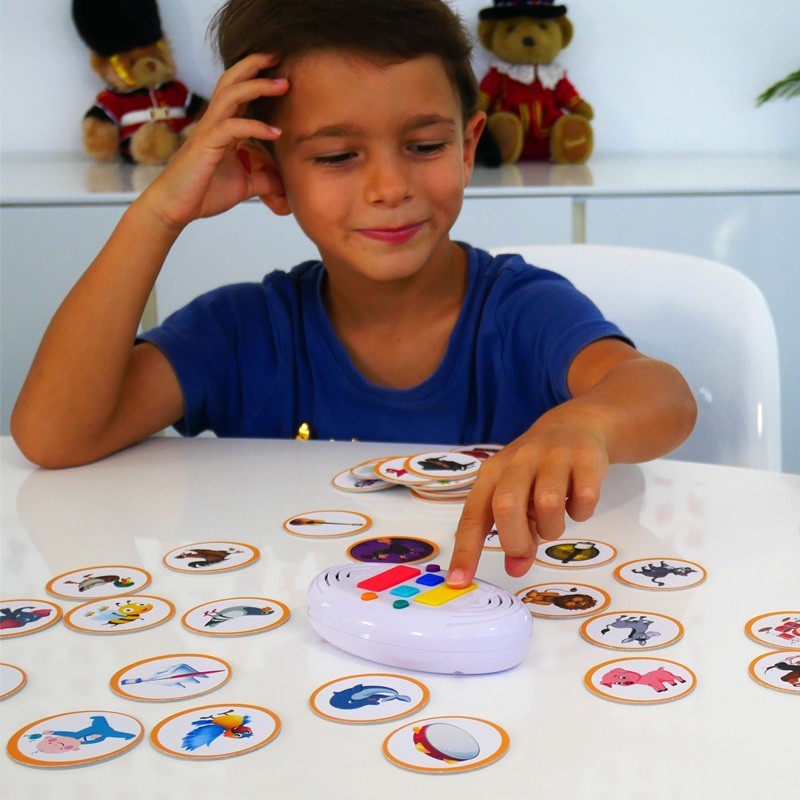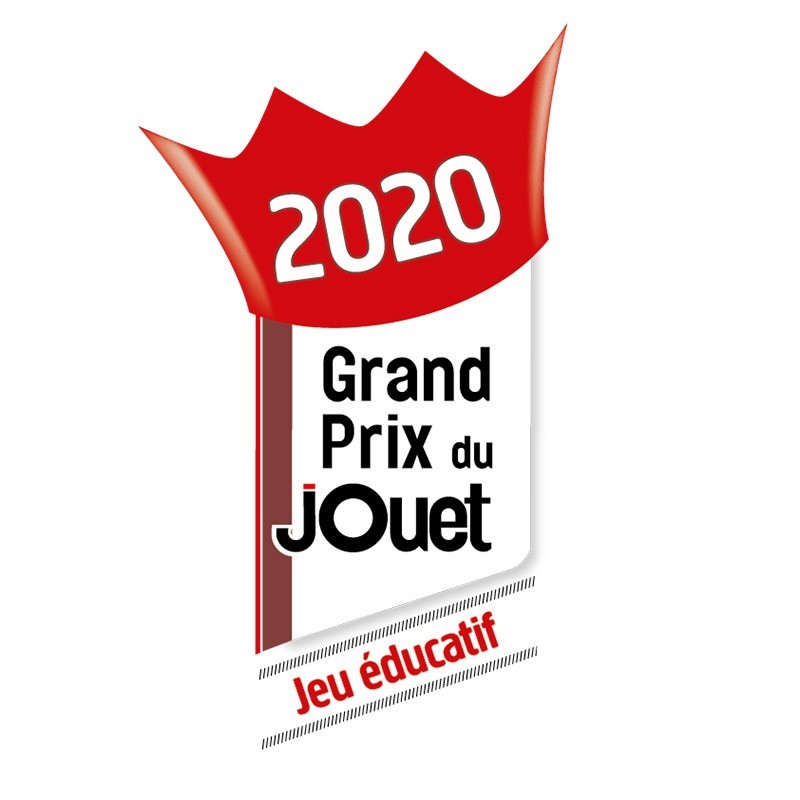  
After Sentosphere's amazing bingos around the senses of Smell and Taste, the range is now welcoming the Sound version. This game has been granted the French "Best Game 2020" award in the "Educational Games" category.

120 sounds, with answers recorded in 8 languages, are presented in an interactive electronic
box. Once a player presses on the button, a sound is released. Be the first one to recognise it
and grab the chip that represents it!

At the end of the game, the player with the most chips win!

A fun and educational game to discover city sounds, different music instruments or bird
songs, all the while learning 120 words in 7 other languages.
1 electronic box with 120 sounds and their answers
120 chips
Box made of more than 80% recycled cardboard
Tray made of 70% recycled plastic
pas encore utilisé car cadeau les semaines à venir
published the 08/03/2023 following an order made on 08/03/2023
by Lydie L.
Bien
published the 06/01/2023 following an order made on 06/01/2023
by Regis F.
Assistante maternelle je recommande ce jeu les enfants ont adorés
published the 17/11/2022 following an order made on 17/11/2022
by Evelyne D.
Très belle découverte. Les sons sont de qualité, ils peuvent être subtiles et ajouter un peu de difficulté, ce qui ne nous déplaît pas. Ce n'est parfois pas évident de faire le lien avec l'image mais on s'y retrouve. Le fait que le jeu puisse se jouer en plusieurs langues est un gros plus pour quand les enfants grandiront. En attendant ils adorent manipuler la télécommande et on a inventé nos propres règles pour composer avec les plus petits.
published the 13/09/2022 following an order made on 13/09/2022
by Lisa K.