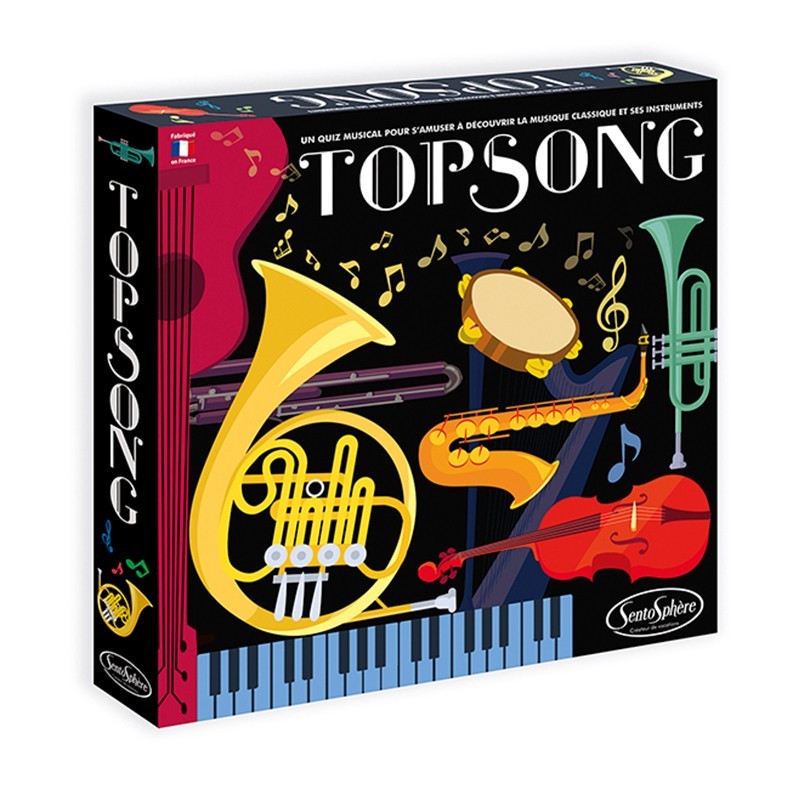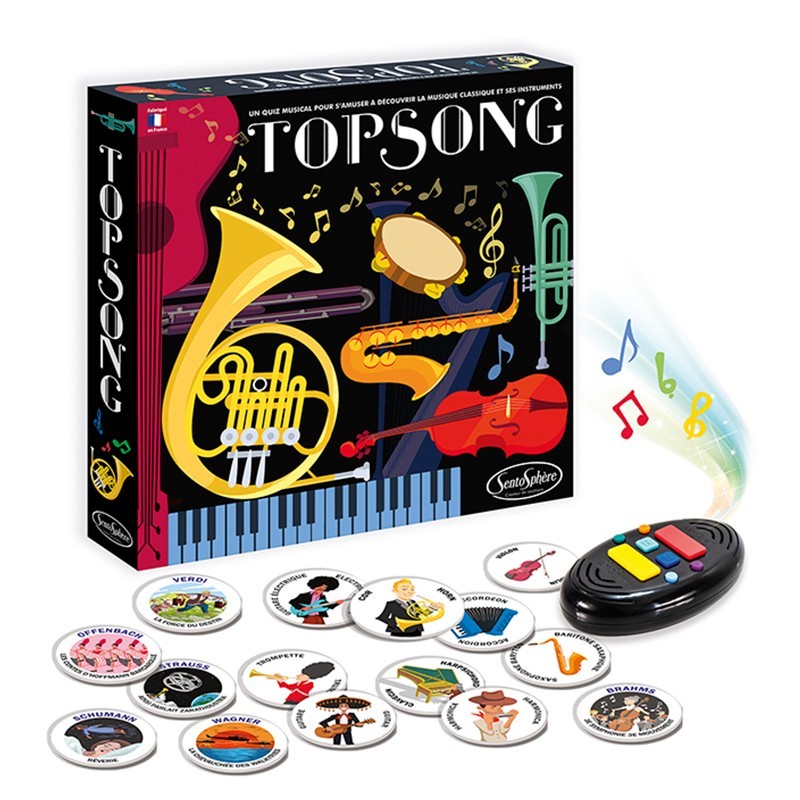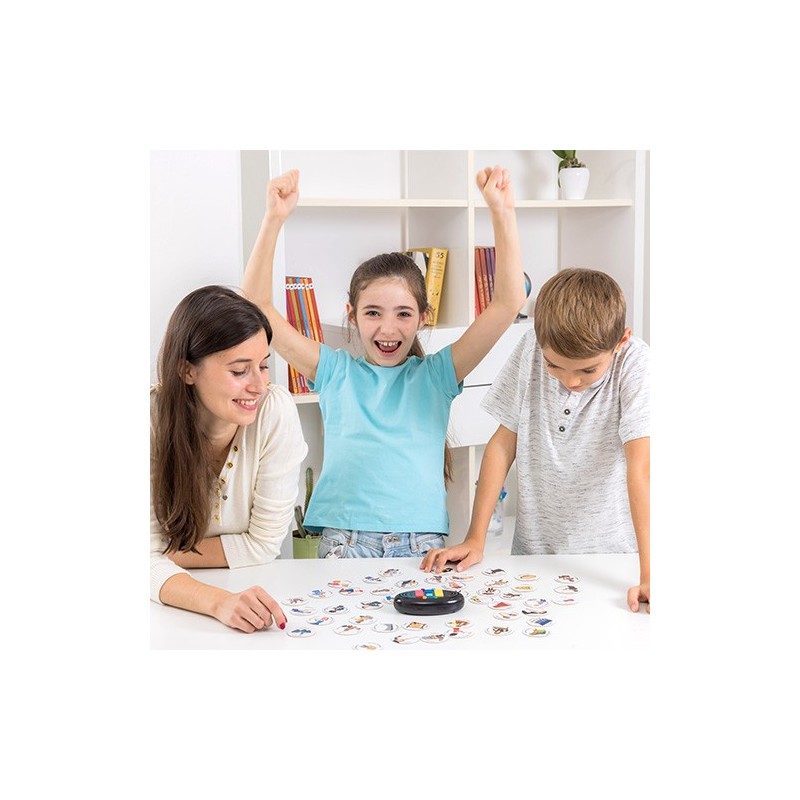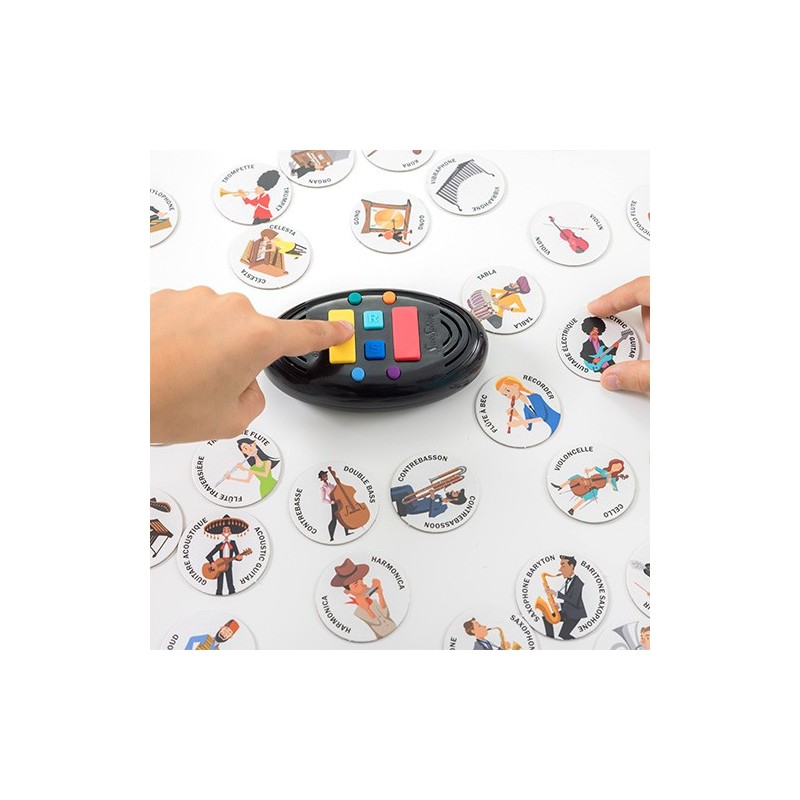  
This fun and original quizz will reveal everybody's musical talent!
When a sound is played, be the first player to recognise the melody of one of the 54 famous classical music masterpieces, or one of the 44 instruments, and find the corresponding illustrated token!
Chopin, Mozart or even Bizet… This game pays tribute to all the great classical music composers who's works of art have been used in movies, adds or even in pop music.
This is the perfect game to enhance your musical culture and your reflexes!
1 interactive sound unit with sounds of musical instruments and melodies with the answers recorded in 5 languages.
46 illustrated tokens representing musical instruments from accross the world.
54 illustrated tokens representing famous classical music melodies.
Box, tray and pawns made of more than 80% recycled cardboard
C'est pour Noël donc encore aucun avis sur le produit comme sur le suivant !
published the 12/12/2022 following an order made on 12/12/2022
by Jeannette N.
Cadeau de noël donc pas encore déballé
published the 16/11/2022 following an order made on 16/11/2022
by Anny A.